Can't get enough Reason?
The Propellerhead crew got a Hot Hand USB MIDI controller sent to the office. It's a wireless motion sensor you put on like a ring that can then control parameters via MIDI. Of course Mattias had to give it a try! Here he's controlling filter frequency, noise level and phase on a Subtractor.
And AskAudio has a new tutorial out: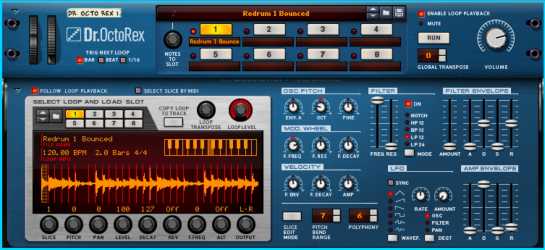 Reason 7: Creating REX Files
Oh, it's hard to believe it. The reason to own Recycle, that *ahem* older once-miracle of modern sampling has now past. No longer do you need to encode audio files in another application, outside of Reason. Now, you can convert audio files within Reason, into Rex files. Which, of course, are the loop files that Dr. Octo Rex eats for breakfast.

So, why, with Reason's amazing time stretching ability would this feature even be relevant? Well, if you've ever gone into the editor of Dr. Octo Rex, and have actually messed around with features like the Amp envelope, Filter envelope, or you've applied an LFO to a loop. Or, if you've ever modified the pan, pitch, or filter frequency of individual slices within a REX file… Well, you know you can take loops to a very different place.

In short, REX files are still amazing, relevant and because you can now easily create your own REX files life has gotten much better.

So, how do you do it?
Comments