Covenant on extensive August tour in North America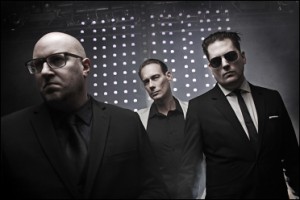 The Swedish synthie/electro act Covenant returns to North America this August as they embark on a 20 date tour, including a special extended/rarities set performance at one of their California shows. The band comes with a newly revised line-up which now includes Daniel Jonasson from Dupont. Jonasson will replace Joakim Montelius live.
The tour kicks off August 20 in Chicago and ends off with dates in South America which will be confirmed pretty soon.
Tour dates below:
Aug 20 – Chicago, IL – Logan Square Auditorium
Aug 21 – Detroit, MI – Smalls
Aug 22 – Toronto, ON – The Mod Club
Aug 23 – Montreal, QC – Le Belmont
Aug 24 – Boston, MA Brighton Music Hall
Aug 25 – New York City, NY – Le Poisson Rouge
Aug 26 – Richmond, VA – Fallout
Aug 27 – Charlotte, NC – Amos Southend
Aug 28 – Atlanta GA – The Shelter
Aug 30 – New Orleans, LA – Siberia
Aug 31 – Houston, TX – Numbers
Sep 1 – Austin, TX – Elysium
Sep 2 – Dallas, TX – Trees
Sep 4 – Mesa, AZ – Nile Theatre
Sep 5 – Los Angles CA (Glendale) – The Complex
Sep 7 – Los Angles, CA – Das Bunker
Sep 9 – San Francisco, CA – DNA Lounge
Sep 11 – Portland, OR – The Fez Ballroom
Sep 12 – Seattle, WA – El Corazon
Comments