MIDI In Motion – turns the iPhone into a motion controller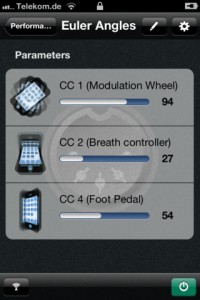 Florian Schwehn has released MIDI In Motion – an app that turns an iPhone into a motion controller for MIDI capable hardware and software instruments.
With MIDI In Motion, up to four assignable parameters can be controlled by your device's spacial attitude.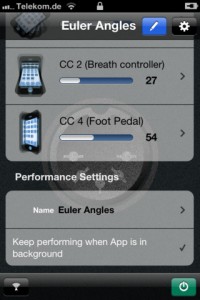 Features:
MIDI data can be sent over Wi-Fi network or to special hardware devices like iRig MIDI
freely adjustable sphere of action
two different performance types, more coming
connections to MIDI services can be restored automatically
perform while the app is in background or even when the screen is locked
stable attitude tracking over long time intervals
MIDI In Motion is available now in the App Store for $4.99.
Comments