New Vintage Multiband Compressor and Free Vinyl Emulator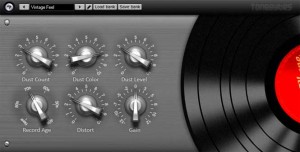 Tonebytes tells us that Vinylis a free VST effect for Windows that emulates the sounds of old vinyl players. They say that Vinyl recreates the dust noise and frequency response of old recordings. You can adjust intensity, color and amount of dust noise in a wide range. Also you can select the age of vinyl discs.
Main features:
Adjustable dust emulation
Frequency responses emulation
Gentle distortion
In addition, VST automation and full MIDI Learning are supported.
Pricing and Availability:
Free download.
More information: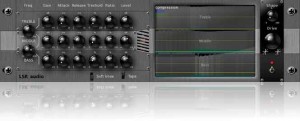 LSR Audio has released preliminary details of a forthcoming plug-in. They tell us that WARMultipress is a tube multiband compressor for VST and AU hosts on Mac and Windows.
Features
3 bands, with adjustable cross-over frequencies
Pre gain and post gain for each band compressor
Hybrid peak / RMS level detection
Optional soft knee compression curve
Adjustable tube gain, from subtle warming to hot overdrive
Frequency dependant drive
Adjustable shape control to add asymmetry and harmonics
Optional reel to reel tape emulation
Mono and stereo
Pricing and Availability:
Available summer 2012.
More information:
Comments