New virtual A 303 Clone for Ableton
analogfactory says that 'Black, fast and toxic' is the best description for the rackmounted monophonic true analog MAM MB33 synthesizer which was released in the 1990's. Black Mamba is a replica of this little synth combined with the powerful Instrument Racks of Ableton Live.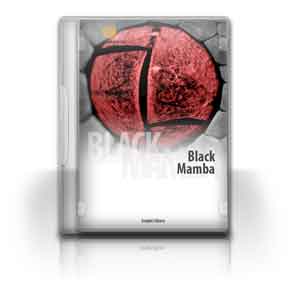 Originally released as a TB303 clone by German company MAM (Music and More), the MB33 had a true analogue single VCO with two basic waveforms – square and saw. analogfactory say that, as the MB33 had the possibility of morphing those waveforms, it was able to create more tones than the TB303.
Black Mamba has been chromatically sampled in 24bit/96khz with high-end Apogee A/D converters and, besides the two basic waveforms, analogfactory has sampled 9 further waveforms using the morph possibilities of the VCO.
Pricing and Availability:
$21.99
More information:
Comments