Pro Tools 10 Tutorial – Using Björk's Biophilia as a Midi Controller
This tutorial demonstrates how to use Bjork's 'Biophilia' App as a creative music production tool in Pro Tools. Utilising the WI-FI options on the iphone/ipad and a computer, users can lean how to create a connection between both devices, and compose or produce sound in Pro Tools using the Biophilia app. In the Composition and Music Production department at AIM, students can utilise this process to produce and create their own sound and music.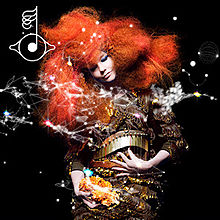 Biophilia is the musical project and overall eighth full-length studio album by Icelandic recording artist Björk. The album was released on 10 October 2011, over four years after her previous studio album, Volta (2007). The album is "partly recorded" on an iPad and, as well as a standard CD release, was released in the form of a series of apps. Biophilia is the world's "first app album" in collaboration with Apple. Björk has described the project as a multimedia collection "encompassing music, apps, Internet, installations, and live shows". Material from the album debuted during a concert series which was held in the summer of 2011 at the Manchester International Festival.
Check out our Website, http://www.aim.edu.au/
Comments