Protein Der Klang – new performance sampler for iOS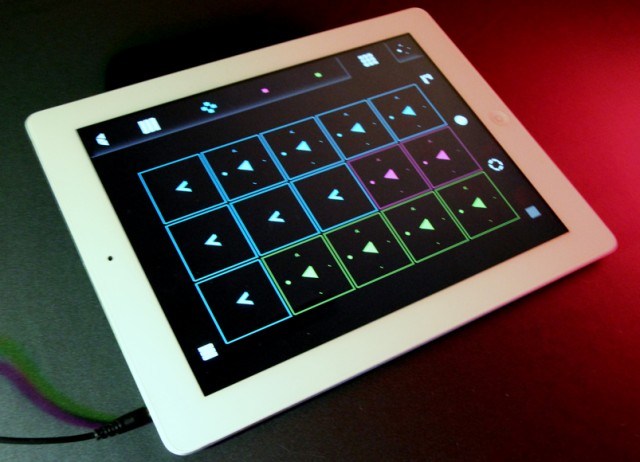 Pierre Guilluy has released a new performance sampler for iOS, Protein Der Klang.
Protein Der Klang is designed to let you play, record and manipulate audio samples using an intuitive multi-touch interface. You can sample directly from the audio input or import via iTunes Sharing.
Features:
Play with 12 simultaneous samples on the 3 coloured tracks.
Scratch, revert, slice, pause, fade & resync up to 4 clips on each track.
Play with an effect on each track & a master effect.
5 sound effects: Crusher, Repeater, Delay, Phaser, LP Filter.
Import and export your samples and patches using iTunes Sharing.
Record live loops from audio-input and internal mixer.
Exclusive playback resync feature.
BPM-synced clip trigger and playback & metronome.
Smart controls for faster actions.
Low latency audio engine.
4 fresh demo patches.
140+ audio samples included.
Support for 16bit wav samples.
Embedded user manual and feedback.
Protein Der Klang is available now for $4.99 in the App Store, for iPad, iPhone & iPod Touch.
Comments