June 20, 2015 · Posted in
Uncategorized
·
Comments Off

on TC-Performer – interesting new multi-touch synthesizer
TC-Performer is a multi-touch synthesizer with over 150 available patches to explore. I put a few of them together to highlight some of the different textures.
The only sounds not produced by TC-Performer in the video are the drum beat and final bass line (trying to channel Zia Geelani there).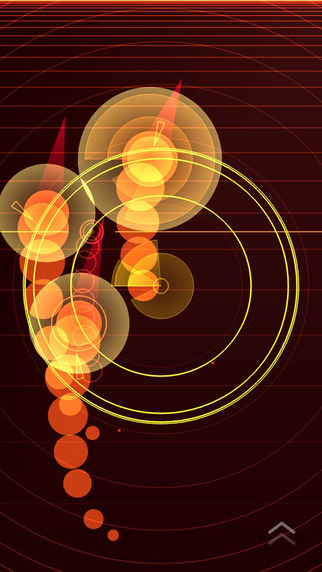 Here's what they have to say about TC-Performer:
Explore unreal synthesis with the most unique performance control on iOS! TC-Performer presents a multi-touch performance environment unlike any other synthesizer. Simply touch the screen; there are no buttons, keys, or sliders to hit. The sounds are generated entirely by your touch movements.
Each patch has a unique method of control. Pull, tap, drag, twist, and stretch your touches on the screen. There is no wrong way to play! Every instrument is a new landscape of sound creation. Pads, leads, effects, and indescribable oddities await.
You can download more patches in packs inside the app. There is also a transposition section available to change the key of the patch to fit your song, and Audiobus compatibility to record via inter-app audio.
TC-Performer is a free download.
May 9, 2014 · Posted in
Uncategorized
·
Comments Off

on Sqeech – new multi-touch frequency synthesizer for iOS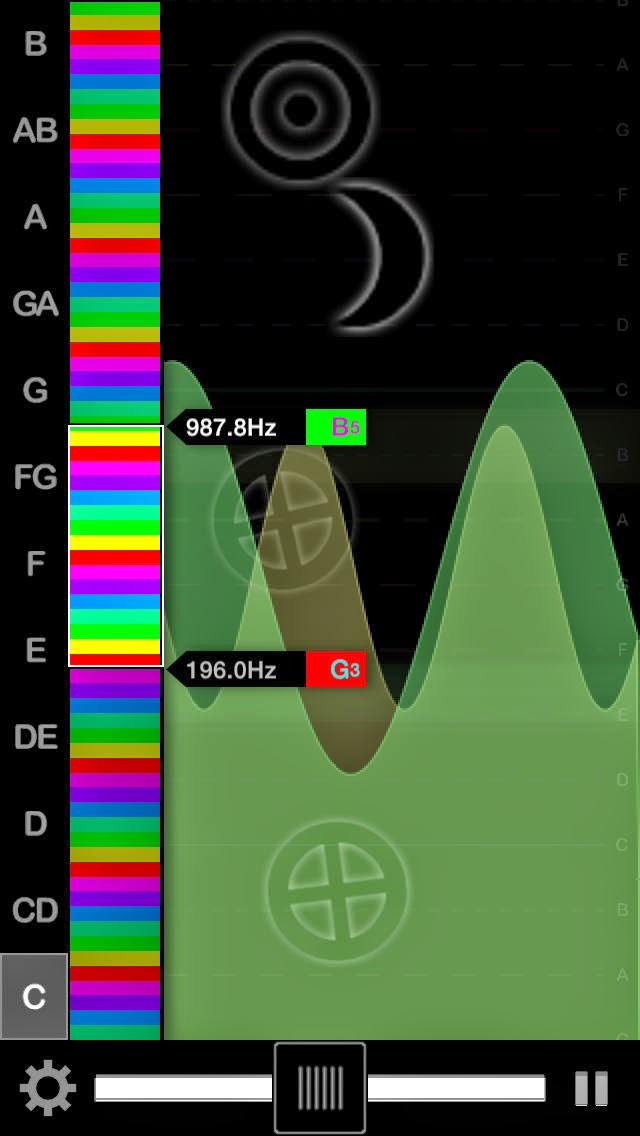 Fingers drip music and this app is the paper. Made for musicians looking for a responsive musical instrument with a huge range of sound, Sqeech delivers perfect audio that's both thick and nimble. It's an essential arrow in your music quiver.

This App is a multi-touch frequency synthesizer rendering eight cd-quality bendable audio waveform channels at any range on demand. The keyboard and output range are completely customizable with three powerful modes of sound: spectrum gives you a full oscillator; chromatic mode using half steps; or choose a major key.

Designed for flow, you can join in to any live acoustic set or electronic machination instantly. Sqeech can deliver deep bass or high-end electronic rain on one fret board. This tool was made for the hand to groove.

Responds to eight simultaneous touches by the user. A vibrato is achieved with a side to side pulsing of the fingers. Each touch has a separate volume channel so you get a rich live sound. Additionally two propellor filters (Sun & Moon) give additional firefly squeeching effects with full live control over pitch and speed from a finger.

Here's a few more features:

Key Range Bar: The range bar let's you instantly select a pitch threshold for the fretboard. You can change as you play. A smaller range makes more room for your fingers to add vibrato to your sound.

Pitch Slider: You can bend all sounds currently playing by using the slider bar. Releasing the slider from the high right side gives you a slow dramatic pitch fall you can add expressions to as it falls automatically.

Sun Propellor: This propeller always affects your solo finger only. Raising the sun on the screen causes the propellors pitch to go higher or lower. Left-to-right affects the propellors speed in real time giving you an powerful solo button you and squeech out a melody with.

Moon Propellor: The moon affects everything the sun does not. This gives you a more rhythmic effect since it broadcasts through the remaining fingers. It's speed and pitch are controlling similar to the sun. Double-click to turn on pitch snapping and the propellor will conform to the nearest half step. This allows you to form any triad sequence and play it with one finger setting the root note. Both propellors really open Sqeech up as an expressive electronic vocal. 


October 30, 2013 · Posted in
Uncategorized
·
Comments Off

on Nice going multi-touch jam on the FL Studio platform
nucleon & sacco do some impromptu jamming at the 2013 Image-Line developers meet.
sacco – http://www.image-line.com/documents/p…
nucleon – https://www.youtube.com/user/Electroc…
May 30, 2013 · Posted in
Uncategorized
·
Comments Off

on Fingerlab releases Musyc music app
Fingerlab has announced Musyc, the a fun and innovative music application where touch turns into music, details below:
Discover the new music application by Fingerlab, winner of the Apple Design Award 2012 for DM1 – The Drum Machine.
Musyc on the AppStore :
https://itunes.apple.com/us/app/musyc…
Musyc is a fun and innovative music application where touch turns into music.
No use of piano keyboard or partitions, draw shapes and listen to your piece of music while viewing sounds bouncing on the screen.
Enjoy the 64 instruments (organized into 16 groups) exclusively created and produced at Fingerlab music studio as well as all the exciting and new physical and music tools provided in Musyc.
Musyc is free and its full version is available through in-app purchases.
WARNING: Musyc is not compatible with iPhone 4, iPhone 3GS, iPod touch 3 and iPod touch 4.
Features:
-Graphic design by Jonas Eriksson
-Retina Display
-Optimized for iPhone 5 and new iPad
-High quality sound engine
-Ultra-realistic physical engine
-Audio track mixer (level, pitch, length, pan, mute)
-2 effect channels with 5 effects (Delay, Overdrive, Reverb, Dalek, Compressor)
-Physical sequencer
-Motion recorder
-Advanced physical objects (planet, black hole, modulator, …)
-Real-time audio recording
-High-quality or compressed exports (DropBox, SoundCloud, Mail, AudioCopy and iTunes)
Watch Musyc video trailer:
http://vimeo.com/channels/musyc
Coming soon in next updates:
-iPhone4 & iPodTouch optimization
-Import & Export song project (DropBox, Mail, iTunes)
-User sound kit with samples import
-Audio background support
-Wist synchronization
-Midi synchronization
-AudioBus support
April 29, 2013 · Posted in
Uncategorized
·
Comments Off

on Communicating with Aliens – Jordan Rudess
With the TC-11 app for iPad. TC-11 is the fully programmable, professional multi-touch synthesizer for the iPad. Choose from the 64 included presets, or build your own using touch controls, device motion, and on-board modules. Create music with the next evolution of synthesizer control!
FEATURES:
64 built-in presets
Unlimited user patches
Fully controlled by multi-touch / device motion
21 modular synthesis objects
22 oscillator waveforms
3 controller modules: AHDSR, LFO, Sequencer
Email custom patches to your friends
Full display customisation
Built-in recording of performances (up to ten minutes)
AudioCopy
AudioBus
March 5, 2013 · Posted in
Uncategorized
·
Comments Off

on Protein Der Klang – new performance sampler for iOS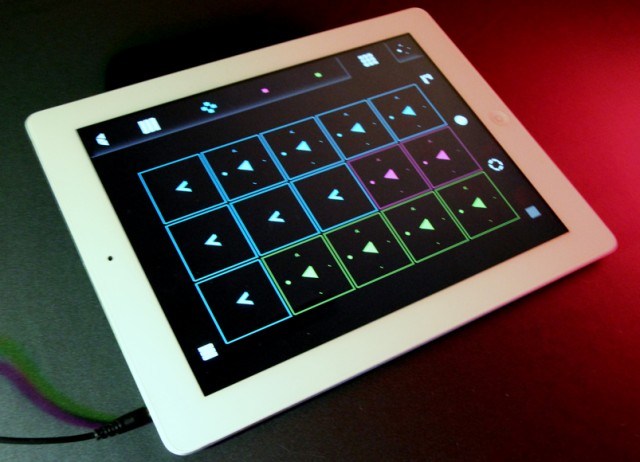 Pierre Guilluy has released a new performance sampler for iOS, Protein Der Klang.
Protein Der Klang is designed to let you play, record and manipulate audio samples using an intuitive multi-touch interface. You can sample directly from the audio input or import via iTunes Sharing.
Features:
Play with 12 simultaneous samples on the 3 coloured tracks.
Scratch, revert, slice, pause, fade & resync up to 4 clips on each track.
Play with an effect on each track & a master effect.
5 sound effects: Crusher, Repeater, Delay, Phaser, LP Filter.
Import and export your samples and patches using iTunes Sharing.
Record live loops from audio-input and internal mixer.
Exclusive playback resync feature.
BPM-synced clip trigger and playback & metronome.
Smart controls for faster actions.
Low latency audio engine.
4 fresh demo patches.
140+ audio samples included.
Support for 16bit wav samples.
Embedded user manual and feedback.
Protein Der Klang is available now for $4.99 in the App Store, for iPad, iPhone & iPod Touch.
February 3, 2013 · Posted in
Uncategorized
·
Comments Off

on Cubasis video tutorials
In this video tutorials Steinberg shows you how to use Cubasis.
Cubasis is Steinberg's streamlined, multitouch sequencer for the iPad. Specially designed for quick and easy operation, Cubasis makes recording, editing and mixing a breeze. You can also open your Cubasis projects in Cubase under Windows and OS X! Cubasis places touch-intuitive production tools in your hands, opening up a new world of possibilities for your creativity.
Key features:
Unlimited audio and MIDI tracks (depending on the device used)
Over 70 virtual instrument sounds based on HALion Sonic
Mixer with over 10 effect processors (insert and send effects)
Over 300 MIDI and audio loops
Virtual keyboard and virtual drum pads
Sample Editor and Key Editor
Export to Cubase, Dropbox, SoundCloud, AudioCopy & email
Core Audio and Core MIDI compatible hardware supported
Sequence other Core MIDI apps (MIDI recording only) and run Cubasis simultaneously via background audio
Import audio from your iTunes music library or using iTunes filesharing, use AudioPaste or set up a Wi-Fi server in Cubasis
September 13, 2012 · Posted in
Uncategorized
·
Comments Off

on Teaser from ImageLine: FL Studio 10.6 Multi-Touch & New Synths
For additional updates go here:
http://forum.image-line.com/viewtopic.php?f=100&t=94853
August 28, 2012 · Posted in
Uncategorized
·
Comments Off

on Yeco – new touch controller for Ableton Live
Yeco is a multi touch controller for Ableton Live. It is available for free from http://www.multitouchmusic.com. It will run on Windows 32 & 64 bit. A Mac version will be available in early September.
Customized versions of Yeco, custom touch midi controllers, and custom touch OSC controllers are available for a small fee.
Please feel free to ask questions or request features in the comments below, and don't forget to visit http://www.multitouchmusic.com
Yeco was written using the kivy framework for python.
http://kivy.org
August 27, 2012 · Posted in
Uncategorized
·
Comments Off

on iPad trilogy – An Evening with Hindole Majumdar and Kevin Schlei
Somewhat on the ethnic side of things

'An Evening with Hindole Majumdar and Kevin Schlei' was a concert on August 19th, 2012 that explored electronics + tabla. This piece, 'Idiom,' is a fully improvised, on-the-spot composition by myself and Hindole. A basic rhythmic pattern forms that he and I use to ground ourselves, and we play off of each other's accents and phrases.
I am using my iPad instrument TC-11 with three iPads, and Hindole is playing his D tabla set with an extra E dayan. You can find more information about Hindole at his website, sites.google.com/site/hindolemajumdar/, and about TC-11 at bitshapesoftware.com/instruments/tc-11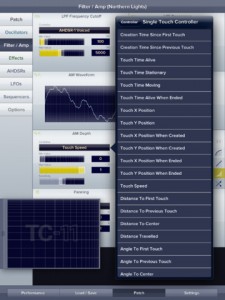 TC-11 is the only fully programmable, professional multi-touch synthesizer for the iPad. Choose from the 96 included presets, or build your own using touch controls, device motion, and on-board modules. Create music with the next evolution of synthesizer control!
iDesignSound App of the Week 12.17.2011
– idesignsound.com
"This thing is ALIVE! TC-11 is really fascinating and I'm having some fun experimenting with it. It is very, very cool!"
– Jordan Rudess, keyboardist, Dream Theater
"TC-11 is making my jaw drop every few minutes; realizing new and increasingly complex routing options. Rating: Essential."
– Tim Webb, discchord.com
"Creating, routing, configuring, and general tweaking is unbelievably robust and complex. This is a big leap forward in design. A madhouse of sonic possibilities at your touch."
– David Israel, smitematter.com
FEATURES:
√ 96 built-in presets
√ Unlimited user patches
√ Fully controlled by multi-touch / device motion
√ Built-in recording + AudioCopy
√ 23 modular synthesis objects
√ 22 oscillator waveforms
√ 3 controller modules: AHDSR, LFO, Sequencer
√ Email custom patches to your friends
√ Full display customization
√ Retina graphics
MULTI-TOUCH CONTROL:
There are no on-screen knobs, keys, or sliders to fiddle with; all synthesis is driven by your multi-touch performance. Touch relationships like distances / angles / timings perform all the controller functions. It's just you and the full screen multi-touch performance area.
EVERY synthesis parameter can be controlled by ANY multi-touch controller. The patch possibilities are limitless!
DEVICE MOTION CONTROL:
Use the iPad's accelerometer, gyroscope, and even the compass to attack your synthesis patch! Tilt and move the iPad to change any filter, effect, or module. You can create real vibrato by moving the iPad during performance, or change the speed of a sequencer by tilting forward and backward!
SYNTHESIS:
TC-11 has 8 voice polyphony for full, real-time synthesis. The audio engine has been highly optimized to deliver crisp, responsive performance. Choose from 22 oscillator waveforms, 3 oscillator types, 3 filter types, 4 unique effects, amplitude modulation, and panning control.
Fully programmable AHDSR, LFO, and sequencer modules make TC-11 the most capable iOS synthesizer in the world.
Use TC-11 in your band during live performances. Add TC-11 into your laptop orchestra. Experiment and create with the next evolution of synthesizer control!
Download the complete user guide to read more:
http://www.bitshapesoftware.com/instruments/tc-11/tc-11-user-guide-1.5.pdf