ScoreCleaner – Plug-and-play notation
ScoreCleaner is a live scoring tool that notates your music automatically. Just plug in your MIDI instrument/keyboard, play and let ScoreCleaner render.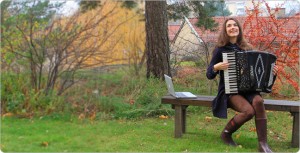 ScoreCleaner changes the paradigm of notation softwares. Where earlier formats forced users to have a large pre knowledge of a piece of music to be able to notate properly ScoreCleaner allows the user so simply plug a MIDI based keyboard into their computer and play to render a notation. ScoreCleaner will automatically detect time signature, key, clef, tempo, note values etc. and simply notate the playing it receives. Virtually live. The user doesn't have to rely on click tracks or other guiding tools in order for the software to understand the music and interpret it for notation.
"ScoreCleaner is unique in that will allow a user to play freely and end up seconds later with a useful score for a wide variety of musical styles" says Sven Ahlback. "ScoreCleaner will even notate non-metrical music, composite time signatures, rubato, something that has been quite unthinkable in decades past".
Because ScoreCleaner notates on the fly rather than being designed for manually feeding the software with note values it becomes open to a number of uses.
ScoreCleaner can offer scoring and editing possibilities to become the main notation format for a user or it can work as a complement to other notation and sequencer formats. ScoreCleaner exports its notations and its interpretations to MIDI as well as MusicXML.
In Sven Ahlbacks words,
"ScoreCleaner is a wonderful teaching tool for students and teachers alike. It saves huge amounts of time and offers high accuracy compared to what has been available so far. But we also want to underline that ScoreCleaner is a great tool for any musician or composer who needs to quickly convey a piece of music to other musicians in the universal musical language of notes."
For access to a time limited trial version of ScoreCleaner please visit
Comments