Steinberg revives Model E and VB-1 as free downloads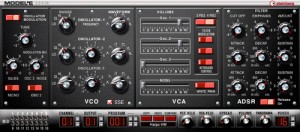 Throughout the long history of Steinberg, many products have come and gone, many have been superseded by new variants and others have been dropped completely. Once in a while, however, some of our developers like to dig up one of these long forgotten gems and polish it ready for current operating systems.
As these revived products remain discontinued, their updates are not officially supported. Updates for discontinued products are sporadic as these are voluntarily provided by our engineers in their free time.
Today, Steinberg would like to share with you the following:
Model E — classic analog synth with ultra-low CPU load
VB-1 — virtual bass emulation with selectable pick position
Comments