Stereoklang in an exclusive talk with synth pioneer John Foxx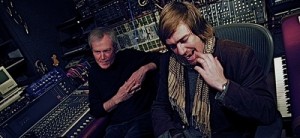 Anyone with the slightest interest in electronic music has come across the works of John Foxx. John more or less on his own reshaped the electronic landscape with albums like Metamatic and The Garden. Starting off in the 1970's forming the band Tiger Lily, that later morphed into the legendary act Ultravox. However, John left the band in 1979 to pursue a solo career and over the years, since then, John has been extremely productive – to say the least. John did withdraw from the music scene for a while to pursue other areas, but reappeared in the 90's via Nation12 and then later on actively started to pursue his music career often in collaboration with others like Louis Gordon, Harold Budd and most recently with Benge (ben Edwards). Currently we are all set for a real treat with the new album called Interplay, featuring John Foxx & the Maths. Without further a due, and introductions, we dive deep into the mind of Mr. John Foxx
The Metamatic album has lots of pop format songs with raw and distorted synths, a sound that still feels fresh. But no-one picked up on that combination until much later, e.g EBM and Futurepop movement in the 90s and even more so by the Skweee movement of the 00s. Not even yourself continued in that direction with those raw synth sounds until your more recent work. – Why didn't you pursue that direction? Was it going against the time too much?
There were many other things to pursue. For instance, reclaiming some of my own ground from 'Systems of Romance' on 'The Garden' album. I also wanted to make 'Cathedral Oceans' and other kinds of quiet music.
Then there was the preoccupation with Psychedelia, and its link to German electronic music. This wasn't at all recognized in England at the time. At one point, I was also afraid that perhaps Metamatic was too raw and minimal and cold. This seems odd, because it seems quite warm now – but it certainly didn't compared to other records being made at the time. A few years later, when I had the perspective to be able to appraise things from a safe distance, I realized there might be something special about Metamatic after all.
You've once said that new instruments like the electric guitar, synthesizers and drum machines changes the shape of the music. That you write to accommodate to the machines – Do you perceive that the DAW/laptop studio made the same impact?
Oh yes, every technological introduction changes the music – there are musicians who would not exist in other environments – The form of many new musicians' work is enabled by intelligent use of new technologies – Autechre for instance, require a portable digital ecology in order to exist in their present form. Theirs is an intelligent, visceral response to new digital environments.
XXX require flexible digital recording technology to review and refine their music. It is clearly not based on any purely acoustic hierarchy of sound.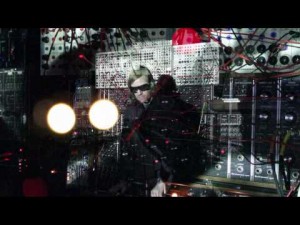 Just as Frank Sinatra changed both singing and recording by using a microphone and an amplifier – enabling him to sing quietly in front of a big band, so DAWs and laptops have created methods of working and kinds of music that were not possible before.
Comments