September 7, 2011 · Posted in
Uncategorized
·
Comments Off

on All about Electricity from eXode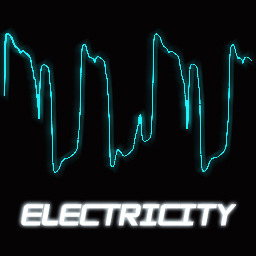 eXode has announced the release of Electricity, a soundset featuring for the ACE virtual modular synthesizer instrument by u-he.
eXode presents Electricity for u-he ACE! Spice up your production with the latest offering from eXode!

130 inspiring patches spanning bass, lead and pads, these sounds are not genre specific, just high quality synth sounds!
eXode Electricity for ACE is available to purchase for 13 EUR.
ACE in action:
ACE belongs to a new generation of synthesizers developed with the latest, fastest computers in mind. ACE offers classic modular synthesis and more at a fraction of the cost of dedicated hardware. But like its hardware forebears, you can patch any output into any input: the number of different ways to connect modules together is practically infinite. Needless to say, you will never run out of cables!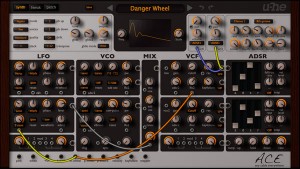 March 21, 2011 · Posted in
Uncategorized
·
Comments Off

on eXode announces two sets of patches for Reason's Thor – Club Soundset V2 and V3
Club Soundset V2 is the second part in the Club Soundset trilogy for Reason 5. This refill consists of 128 Thor patches that are divided into: 40 Bass, 64 Lead and 24 Pad patches. This soundset has a different and dirtier sound to it than V1.
Club Soundset V3 is the third and final part in the Club Soundset trilogy for Reason 5. This refill consists of 64 patches for Thor that are divided into 24 Bass, 8 Pad and 32 Synth patches. This soundset is focused more towards progressive and electro house but works well for other genres as well.
All the audio samplers are downloadable from soundcloud in uncompressed wav format.
Pricing and Availability:
Club Soundset V2 is €15 and available now
Club Soundset V3 is €10 and available now
More information:
Club Soundset V2 Sampler by eXode
Club Soundset V3 Sampler by eXode
We have taken a closer look at the new Reason Refill from eXode – Club Soundset V1. eXode is a well known producer of high quality Refills in the Propellerhead Reason community and has released several that are available for free download at the Propellerhead site.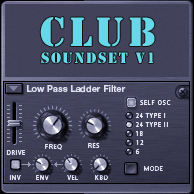 To start of with, if you enjoy eXode´s previous Refills just as much as we do here at Stereoklang, then you wont be dissapointed with the Club Soundset V1 Refill. And don´t be fooled by the name – "Club" is not really a name that fully defines what this Refill is all about. In classic eXode spirit the Refill is filled with very nice high quality bass lines, pads and synth keys in the spirit of Moog, Waldorf, Korg etc. Fat sounding pad CMBs has always been a strong trademark of eXode and this Refill nicely follows in this tradition.
CMBs has always been the strength of eXode and to summarize this Refill will not make you dissapointed from that perspective, if you are producing any form of electro, synth or dance music you will definitely find something that triggers your inspiration in this Refill. Specifically we enjoy the bass synths and sequenced CMBs included. From one perspective one could have wished that there were more CMBs included, with somewhat more variations and perhaps more Combinators following in the tradition of eXode's Sonic Waves Refill which included a number of really cool arpeggiated CMBs.
Below you can find some sound samples from the Club Soundset V1 Refill:
EXode – Club Soundset V1 – sound samples by Stereoklang Produktion
New to eXode, we believe at least, is the inclusion of 15 pre-sets for the Reason KONG drum machine. So based on this one weren´t really sure what to expect – would it be a bunch of inspiring FX drum synth sounds or more standard drum sounds. Well they are perhaps standard techno, EBM, club dance drums but they are very nice sounding and true to classic sounds of the 808 and similar sounding drum machnes. I think the real treat here is the way eXode has set up the pre-sets – the combination and the placing of the drums relative to the pads. We tried the pre-sets using an Akai MPC and it turned out to work our really well, which is good from a live drumming perspective.
Finally eXode has included a large chunk of Thor patches providing you with pleasure of really getting to know the Thor synth and the power it presents the user with. Among the 128 patches for the Thor you will for example here sounds reminiscent of the Sylenth and DUNE, we like

Conclusively: Club Soundset V1 from eXode will be a nice edition to your Reason archive and we will definitely continue monitor upcoming releases from eXode, with great pleasure. Below you can read what eXode himself has to say about the Refill:
I have been at hard work designing sound that work well for the clubs.

You can listen to three teasers of this soundset on my soundcloud site. Also the original wav files are downloadable so that you can listen to them in all their uncompressed glory.

I've tried to show some of the sounds in a musical context and not just presets on parade. An ambition with this soundset was to create sounds for Reason that could rival with Sylenth1 and DUNE in terms of sound.

The Club Soundset V1 contains the following:
128 Thor patches
64 Combinator patches
12 drumkits for Kong
Pricing and Availability:
€25
More information: