March 31, 2011 · Posted in
Uncategorized
·
Comments Off

on eaReckon has released version 1.2.4 of BloXpander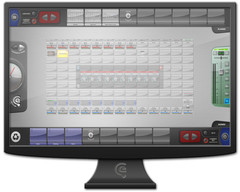 eaReckon has released version 1.2.4 of BloXpander, a VST host for Windows.
Changes in BloXpander v1.2.4
Improvements:

Overall improvement of Audio and MIDI engines.
BloXpander now detects missing audio interfaces and/or problems with your ASIO drivers on startup.
Parameters names (LCD emulator) are now updated in the case of "macro" parameters.
"Virtual pots" of the "main" MIDI controller are now updated on relevant changes from a plugin interface (MC mode only).
Last called Subscene is now underlined.
Volume fades out and in on ASIO restart to avoid audio clicks during some critical operations (only some specific audio interfaces were affected by this problem).
BloXpander remembers Main and "LCD" windows positions.
Adjusted threads priorities (resolves a rare issue -> audio clicks and pops on GUI operations)
New "minimize" button.

Fixed bugs:

The search box (plugins case) is more stable on fast typing.
Plugins providing an empty GUI (null height and/or width) are now correctly handled.
Fixes a bug related to mouse control (which could have been lost in some rare cases).
Fixes a rare MIDI "stuck notes" issue.
Workarounds implemented to resolve incompatibilities with (two) 3rd party plugins.
BloXpander for Windows is available to purchase for 69 EUR.
More information: eaReckon
November 5, 2010 · Posted in
Uncategorized
·
Comments Off

on Updates from eaReckon – BloXpander & EAReverb
eaReckon has released version 1.2.2 of BloXpander, a VST host designed for live situations.
Changes in BloXpander v1.2.2
Far more stable authorization process. BloXpander should not need multiple authorizations anymore.
A new button has been added to easily clear the search box (Plugins Case).
Subscenes can now optionally store and call plugins' state.
More anti-virus friendly loading procedures.
Checks for Scene Control Configuration validity on start-up.
Using the same MIDI input port for both "Scene Control" and "Main Controller", it is now possible to assign Basic Control elements via MIDI learn (as prior 1.2.0).
Fixed Unicode typo issues ('Rename Preset' input box).
eaReckon has also announced EAReverb, a true stereo VST reverb for Windows.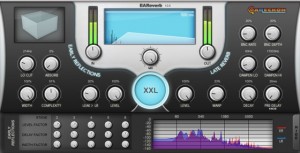 EAReverb stands for "Earthy Algorithmic Reverb". This reverb is 100% algorithmic and does not use any IR files. Early reflections are built "on-the-fly" depending on your own settings. The main "Size" parameter has an impact on both early reflections and late reverb… Switching from a size to another will immediately put your music and/or sounds in a place that matches your choice.

Then you can tweak early reflections using 5 easy parameters + 15 advanced but still comprehensive settings. Finally, you can set the late reverb so it matches your needs. "BNC" and "Warp" settings will add the extra randomness your late reverb deserves. For even more realism, you can inject some of the early reflections into the late reverb.

Most of all, EAReverb provides a natural sounding, "earthy" reverb effect. It is able to simulate the subtle reflections of a very small room as well as very large spaces. It is suitable for music and sound design.
EAReverb has been designed and "fine tuned by ear" to sound the most possible natural… Though, the plethora of parameters should be enough to place your music in a twisted environment if you really want it!
EAReverb will be available by end of 2010. A 3-part teaser is progressively uploaded to Youtube. Parts 1 and 2 are already available.
More information: eaReckon