June 8, 2011 · Posted in
Uncategorized
·
Comments Off

on Back in the days – Indians in Moscow
Indians in Moscow are synthwave pioneers, originally formed in Hull (UK) in 1981. They had a No.1 indie hit in 1983 with "Naughty Miranda", followed by "Jack Pelter and his Sex-Change Chicken" and the "Big Wheel e.p.". The original band split just as their first self titled album was released.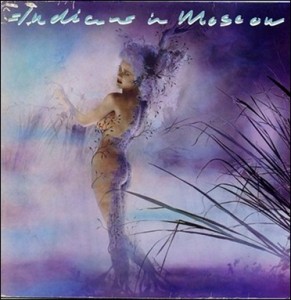 Expanded version of Indians in Moscow 1984 masterpiece will be available for the very first time on CD with large bonus section via Other Voices Records.
Catchy, Quirky and Unique. Absolutely not to miss!!!
Tracklisting:
1.Big Wheel
2.Meeting Place
3.Witches & Heroes
4.Howard's at Lunch
5.Jack Pelter and His Sex -Change Chicken
6.Puppet Dance
7.Square Dance in the Sepulchre
8.Love Song
9.I Wish I Had
10.Singing to French
11.Naughty Miranda
12.Underneath the Tree
13. Slide
14. Dies Irae
15.Naughty Miranda (Extended Mix)
16. I Wish I Had (Extended Mix)
17.Jack Pelter (Extended Mix)
18.Naughty Miranda (7″ Single Mix)
Indians In Moscow :
Adele Nozedar
Pete Riches
Richard Hornby
Stuart Walton
Their first release was a contribution to the various artists compilation "Your Secret's Safe With Us" in 1982. They came to fame on the cult 1980s Channel 4 music TV show The Tube as part of the show's Hull music special, and had three hits on the UK Indie Chart with "Naughty Miranda", "I Wish I Had" and "Jack Pelter & His Sex Change Chicken". After a fourth single, the "Big Wheel" EP, the band's only (self-titled) album was released in 1984. The band split up shortly afterwards, with Nozedar forming a new band, The Fever Tree, who released one single, "The Pixie Shop" late in 1985. Riches and Walton reformed the band in 1998 with singer Chris Guard and moved into techno / house territory.