September 27, 2011 · Posted in
Uncategorized
·
Comments Off

on Peter Gabriel and Guy Garvey In Conversation
The full length conversation between Peter Gabriel and the lead singer of Elbow, Guy Garvey.
From flying on a bus to freezing beautifully, iChat brings the two together to talk about Peter's forthcoming album New Blood.
Pre-order New Blood here – http://womadshop.com/detail/625
The album is released on 10th October 2011 and will be available as a standard single-disc album, double-disc Special Edition with bonus material, digital download and 180g double vinyl LP with bonus 7" picture disc. If you pre-order any New Blood item from WOMADShop, you will receive an exclusive bonus digital track 'Father/Son'.
New Blood Live in London on DVD is released on 24th October 2011, available as DVD, 2D Blu-ray and 3D Blu-ray, and as multi format Deluxe Edition which includes the New Blood studio album.
Peter Brian Gabriel (born 13 February 1950) is a British singer, musician, and songwriter who rose to fame as the lead vocalist and flautist of the progressive rock group Genesis. After leaving Genesis, Gabriel went on to a successful solo career. More recently he has focused on producing and promoting world music and pioneering digital distribution methods for music. He has also been involved in various humanitarian efforts. In 2007 Gabriel was honoured as a BMI Icon at the 57th annual BMI London Awards for his "influence on generations of music makers." Gabriel was also awarded the Polar Music Prize in 2009 and inducted into the Rock and Roll Hall of Fame as a member of Genesis in 2010.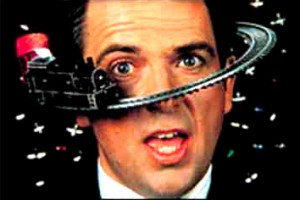 December 7, 2009 · Posted in
Electronic Music
·
Comments Off

on Peter Gabriel's tutorial on sampling from 1982
The video has some awesome footage of Peter Grabriel and company recording found sound and manipulating sound from the Farilight. He also discusses the use of non-lyrical human voice in music.
And here is one with maestro Herbie Hancock in action:
Herbie shows off while Quincy Jones looks on. Taken from VHS recording of 1984 documentary "I love Quincy" http://ftvdb.bfi.org.uk/sif…
Enjoy !