August 22, 2014 · Posted in
Uncategorized
·
Comments Off

on Friday morning video bonanza featuring: Rational Youth, Testcard F and Indochine
Video desciptions:
Taken from the COLD WAR night life LP released in 1982 on YUL Records. 24bit/96kHz rip from vinyl. This song is a synth masterpiece.
http://www.innernerd.de
obscure music for nerdlings
———————————————-
Minimal synth band from Norwich (UK) Formed in 1981, Testcard F were at the leading edge of Techno Pop, building their own electronic percussion and happily ignoring all musical conventions. From a modest start with a demo on Radio Norfolk (yes it used to feature local bands) the Testies amassed a small and enthusiastic following. Live performances were enjoyably shambolic and involved hitting litter bins, coat racks and other items salvaged from UEA to give a human feel to the proceedings.
http://jrock.com.ar/?name=Testcard_F
————————————————–
Dancetaria (1999)
July 16, 2011 · Posted in
Uncategorized
·
Comments Off

on Dancing on the Berlin Wall – Rational Youth
Legendary Canadian pioneering new wave/synthpop band Rational Youth will be releasing a series of new remix EPs on their original own 'YUL' label. Rational Youth existed from 1981-1986, reunited for a synth-pop festival in Sweden in 1997 and were officially revived by founding member Tracy Howe in 1998. The first MCD is "Dancing on the Berlin Wall" which will be released on August 1st. The title comes from their 1982 album "Cold war night life" of which "Dancing…" was one of the stand-out tracks.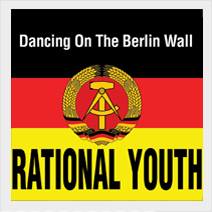 This EP features brand new recordings of the classic song (never before issued as a single), sung in English and in German, in 'Pure' and 'Euro Dance' versions – whatever that means. Also included is an 80's style New Wave extended dance mix. Added to that you'll get the original version to round out the 6 track package.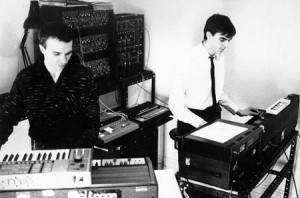 The EP was produced by Tracy Howe and Bill Vorn, the original 1981 duo and mixed & mastered by Montreal producer, Jean Pierre Isaac.
Tracks:
Dancing on the Berlin Wall [Pure Extended Mix] 6:58
Dancing on the Berlin Wall [Jeep Euro Remix] 4:00
Dancing on the Berlin Wall [Pure Edit] 3:43
Wir tanzen auf der Berliner Mauer [Jeep German Euro Remix] 4:00
Wir tanzen auf der Berliner Mauer [Pure German Edit] 3:43
Dancing on the Berlin Wall [1982 Original Mix] 4:35