January 25, 2014 · Posted in
Uncategorized
·
Comments Off

on NAMM 2014 Tracktion T5 Features Exclusive
We got a sneak look at the new features of Tracktion 5 at NAMM 2014
Just a couple of the features: Step mode patterns – address multiple instruments with a step based pattern type.
Track Freeze mode position – freeze the track after the compressor but before the EQ or whatever you need – very cool for CPU load management.
Nested edit patterns – take an entire arrangment or section, re-arrange, trim and edit and throw it back on the timeline as a single object – really cool idea.
There are many more enhancements demoed in the video.
Traktion is available from the Traktion website.
January 11, 2014 · Posted in
Uncategorized
·
Comments Off

on Tracktion 5 DAW to be released at NAMM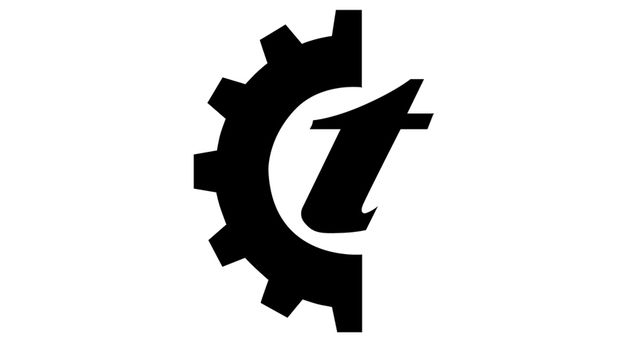 2013 Winter NAMM Show, this year's event is set to see the launch of Tracktion 5, the latest version of the cross-platform DAW.
Promising to "enhance creativity and remove barriers," this update is said to combine "an intuitive workflow with a groundbreaking feature set at a remarkable price."
Tracktion 5 will be available for download from the Tracktion website from 23 January. Prices will range from $29.99 for upgrades to $59.99 for new licenses. It's compatible with Mac, PC and Linux.
June 7, 2013 · Posted in
Uncategorized
·
Comments Off

on TRACKTION DAW is back – Now in version 4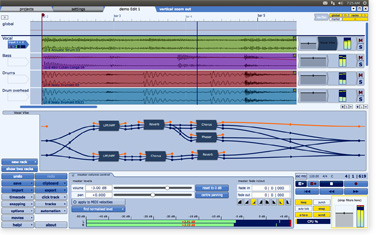 For those of you who haven't heard, Tracktion is back in the hands of its creator Julian 'Jules' Storer – otherwise known as 'The Chief' – and his new, completely independent company Tracktion Software Corporation (TSC).
Along with the the announcement of TSC is a new version of our beloved software – Tracktion 4 – featuring an all new audio engine that improves speed, stability and compatibility with the latest operating systems and formats. With the recent announcement of Linux support, "T4" has become part of a rare group of creative software solutions that run in either 32 or 64 bit on Mac/PC and 64 bit Linux – the choice is yours!
Upgrading from any previous version of Tracktion is very easy and affordable at only $29.99.
Tracktion 4 (T4) features the same operational characteristics as the original program but with an entirely new audio engine. This progression is intended not only to make T4 compatible with all the latest operating systems, plug-in and controller technology, but also to create a modern platform for further development. TSC is dedicated to the continued evolution of the product.
To be specific, T4 provides support for OSX Mountain Lion to take advantage of Apple's very latest hardware and operating systems. It also provides support for Microsoft's Windows 7 & 8. Apple Audio Unit (AU) is supported to open a new world of effects and instruments for Tracktion users and the latest generation audio codec from Microsoft, Windows Media Audio (WMA) is also supported.
Windows Audio Session API (WASAPI) is included for optimized audio data management between applications. There is also support for 64bit Mac and PC operating systems so Tracktion can squeeze the highest performance out of current computer resources.
Enjoy