Time machine: Detroit The Blueprint Of Techno
This rare video from the late 1990s features Terrence Parker, Mike Huckaby, Juan Atkins, Ritchie Hawtin, Derrick May, Kevin Saunderson, Carl Craig, Rolando, Jeff Woodward, Gary Koral, Josh Glazer, Jon Ozias, Theorem, DJ Dunebugg, (with special cameo appearances by Mike Grant, Brian Bonds, Don Waxmaster D Smooth, Hugh C, and Todd Weston).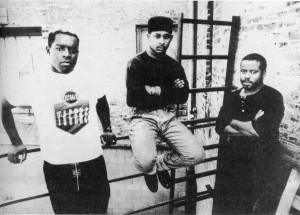 Detroit techno music was originally thought of as a subset to Chicago's early style of house. However, some critics believe that the Detroit techno movement was an adjunct to house music, named for the new style of music played at a Chicago nightclub called "The Warehouse". Although producers in both cities used the same hardware and even collaborated on projects and remixes together, Detroiters traded the choir-friendly vocals of House for metallic clicks, robotic voices and repetitive hooks reminiscent of an automotive assembly line. Many of the early techno tracks had futuristic or robotic themes, although a notable exception to this trend was a single by Derrick May under his pseudonym Rhythim Is Rhythim, called Strings of Life. This vibrant dancefloor anthem was filled with rich synthetic string arrangements and took the underground music scene by storm in May 1987. With subtle differences between the genres, clubs in both cities included Detroit techno and Chicago house tracks in their playlists without objection from patrons (or much notice by non-audiophiles).
The three individuals most closely associated with the birth of Detroit techno as a genre are Juan Atkins, Kevin Saunderson and Derrick May, also known as the "Belleville Three". The three, who were high school friends from Belleville, Michigan, created electronic music tracks in their basement(s). Eventually, they were in demand at local dance clubs, thanks in part to seminal Detroit radio personality The Electrifying Mojo. Ironically, Derrick May once described Detroit techno music as being a "complete mistake…like George Clinton and Kraftwerk caught in an elevator, with only a sequencer to keep them company.
Comments