Tutorial – MovBeats iPhone app
MovBeats is a funny and a little crazy app which allows you to create video clips easily and quickly, catching them in the surrounding space.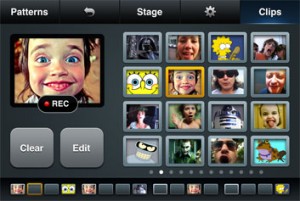 MovBeats app is an easy in use video sequencer for iPhone™.
Record short clips with the iPhone camera.
Put the clips on the sequencer line to create video beats.
Play with the patterns and record a movie.
Share created movie with your friends on your favorite social networks.
Comments