Tycho shows off vintage synths
Wired Magazine has an article out featuring synth virtuous Tycho and a set of pictures of his most precious jems, here are two of them: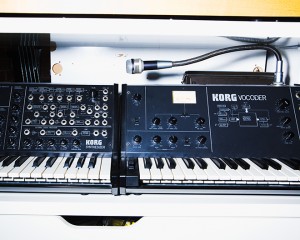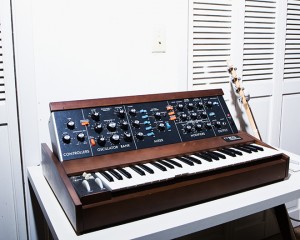 I guess these two are of no surprise to anyone

Excerpt from the article:
Scott Hansen owns a lot of synthesizers. Moogs. Korgs. Obscure Italian synths from companies that don't exist anymore. He loves them and protects them, because they make the music that makes him famous.
But whatever you do, don't call Hansen, who performs under the name Tycho, a "synthesizer collector."
Leading Wired.com through the basement studio here that houses his wares, Hansen lovingly showed off each item, but stressed that having so many synths isn't about amassing fetish items — it's about trying lots of machines in order to find particular sounds.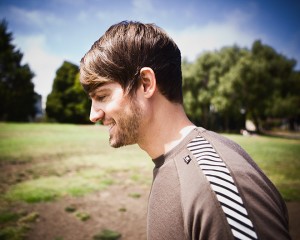 "I know it looks bad right now, but that's why I have to get rid of some of them because there is some redundancy and waste here," Hansen said. "I'd rather sell all of them than refer to myself as a collector. It seems sacrilegious. It's wasteful if it's not getting used because there are only so many of these in the world. Somebody else could put it to good use."
That doesn't mean there aren't a few prized items Hansen, who is also a graphic designer under the name ISO50 (see his blog of the same name here), simply couldn't live without. When making his latest album, Dive, which came out last week on Ghostly International, Hansen fell in love with the Minimoog and ended up using it to create many of the sounds on the record. He also used string synths to get the ambient, atmospheric vibes he was looking for.
Comments