VSP-330r2 Choir Strings Is Here (VP-330)
Now available as VST and Standalone
http://gstormplugins.blogspot.com/2012/05/vsp-330r2-voice-synth-plus-is-here….
G-Storm Plugins announces the release of VSP-330 version 2.0 Voice Synth Plus VST plugin and standalone version. The VSP-330 is a recreation of the rare and nearly extinct VP-330 string ensemble and human voice formant choirs. The emulation is made possible by synthesis and effects DSP techniques, not samples.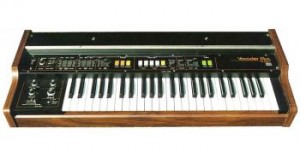 Roland VP-330 Vocoder: The vocoder shapes its envelope and filters by any sound source fed into it, your voice or even a drum loop can be used which is then applied to another sound source, typically a synth pad. This creates a very unique and famous robot-like sound.
http://youtu.be/vHeecSX6Sec
Aside from the 10-band vocoder, the VP-330 added a string synth section, choir and a human-voice sound, both of which are quite excellent themselves. Its 3 sound sections offer a few different presets that can be slightly edited with de-tuning and vibrato. The VP-330 is one of the best Vocoder synths ever and although there are many other types of Vocoders, none sound as good as this!
Comments