bleep!BOX drum and synth now also as VST & AU plug in
bleep!BOX, the drum and synth hit from the iPhone and iPad has arrived on the desktop as a Mac and PC compatible VST & AU Plugin. In addition to being able to load all your patterns from the iPhone version, bleep!BOX is a powerful drum synthesizer in it's own right.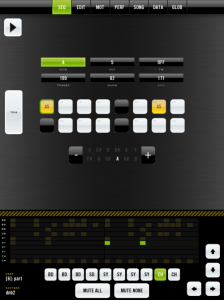 It features 10 synthesis parts which can play the role of percussion or instruments and has 50+ parameters enabling you to recreate all kinds of classic drum sounds. Specialized parts for replicating vintage snare and hi-hat sounds are also included.
bleep!BOX is even more capable as a Plugin, since almost all parameters can be automated by your host. You can choose to use bleep!BOX's pattern playback or sequence notes using your host's piano roll allowing bleep!BOX to act as a tone generator or a full groove box.
Features List
* – VST & AU Compatible plugin, which means it runs on the majority of hosts.
* – 10 Synth / Drum parts (aka voices)
* – Emulations of 'classic' x0x drum sounds (snares, hihats, claps, bassdrums, toms, cymbals)
* – Ringmod, FM, Phase Modulation, Sync
* – Very low CPU usage
* – 50+ Parameters
* – Global delay FX
* – Soft / Hard distortion FX
* – 8 Waveforms – Saw, Square, Sine, Triangle, etc
* – Save patches and presets
* – Live performance modes – Loop / Stutter, Mute
To hear samples, download a demo, and where. How to buy the new VST version go to http://www.bleepboxapp.com/b…
Comments