Casio CT-101 analog synth for Ableton Live
This is a free Ableton Live Pack consisting of 2 instrument racks created from samples of the Casio CT-101 vintage synthesizer.
Download Link: http://bit.ly/freesynth96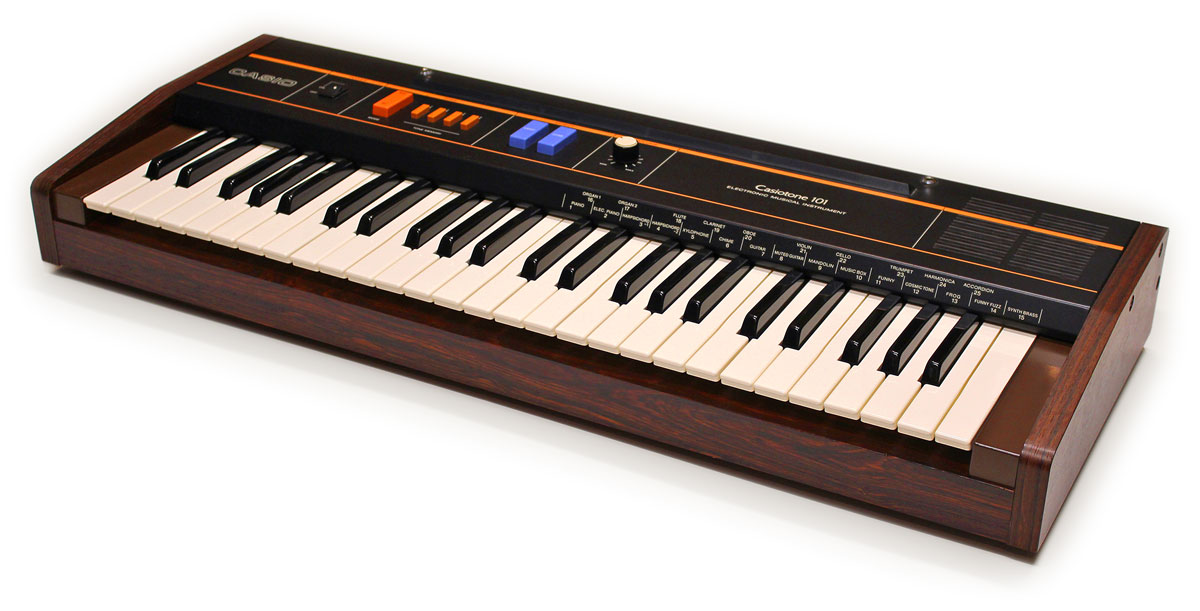 The CasioTone 101 (CT-101) is a VERY basic analog synth from Casio circa 1981. The keyboard has 49 full-size keys and is finished in satin black painted metal, has wooden end-cheeks and a wood grain finish underneath the front of the keys. It gives your studio a good analog/vintage feel. Most sounds are very basic and fairly unusable. However, its organ tones are pretty good as well as its 'Cosmic Tone' patch, which uses two oscillators tuned an octave apart, and as the keys are held down, the sound drops an octave as oscillator 1 fades up, and oscillator 2 fades down.
Comments