Manx releases "Destiny" ARP Odyssey emulation
Manx has released Destiny, a new synth VSTi for Windows. Here are some sounds from the Manx Destiny, an Arp Odyssey clone from Manx Synthesizers which runs as a VST plugin on PC computers. "The emphasis here, as always with Manx products, is on authenticity; we're fans of the original classic and we didn't consider it to be in need of much updating other than full midi implementation and one or two minor tweeks."
Destiny is the latest product from Manx Synthesizers, who specialize in the implementation of classic analog synthesizers in software; in this case, an Arp Odyssey clone. It is designed to emphasize sound authenticity so the Destiny feature set closely matches that of the original, although the user can select between monophonic and duophonic functionality.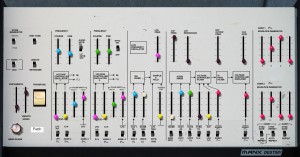 Features:
Monophonic & duophonic modes.
Oscillator sync, PWM, sample & hold.
2 LFOs.
MIDI learn for all parameters.
Price: $59.
Comments