Tablet instruments – are they just toys or will they break the ice
For the past 2 years the market has more or less been swamped with tablet synthesizers, drum machines, vintage clones, ambient electronic instruments for tablets. At first it was more or less an iOS only business, Android has been struggling for a long time with its user experience and more importantly with its audio latency. But now there is movement also on the Android side with several music creation app developers porting their apps also on to Android, ie FL Studio, Caustic to name but a few.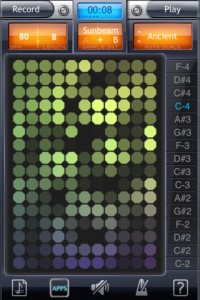 NOTE: We do not claim that this screenshot necessarily implies a poor music experience, it is for illustrative purposes only
All this is great in a sense but how much real music production is being done on these devices, sure there are bands and artists that claim that their entire new album has been done on a tablet, but seriously how many go beyond using them for leisure playing or perhaps inspirational journeys into the ambient worlds of many of these glossy and experimental tablet synthesizers. Of course in a studio environment you can hook these tablets up, attach necessary controllers and get it all in your DAW, but is it effective – will it actually transform how we create music, will it replace an acoustic guitar or piano to create a new tune or melody. As of right now it tends to be more an effects generator for adding cool sounds, ambient pads, chip sounds etc. To be honest music creation is much more than machines – in the end no song is better than the melody that forms the base of music creation – tablets will not change this.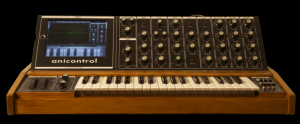 Just to be clear, we are not hardware fanatics in any way, most is done in a virtual studio environments. The question we ask, can tablets really take the jump from a toy or perhaps experimental control surfaces, to be effective tools in the music creation process. With crisp graphics and UIs you can run awesome looking vintage clones, like the iMS-20, but still comparing the feeling of twisting a virtual knob to a physical one – the sense of precision is not the same, sure you can hook it up to a keyboard and sure you can get a "real" KORG analog synth for the price of a couple of visits to Starbucks, but it is not the same as dealing with the real thing. But maybe this is good enough for a greater crowd and we have with tablets definitely pushed the envelope on what defines a music production environment. However, what can be seen now is that we only get more of the same – more ambient synths, more vintage clones, more cheap drum machines and sequencers, more experimental control surfaces and hybrid DAWs.
What will be the next step and will we ever take these guys below seriously


We sure do in one sense, but in another it still feels so 2012…
The Laptop Orchestra of Lake Forest Academy plays Radiohead's "Meeting in the Isle" as they open their Fall 2012 concert. 8 musicians play and project iPads on sound panels behind them while using a combination of apps including Animoog, iMS-20, iElectribe, Reactable, and Garageband.
Comments