MIRRORS 2014
Concrete, microphones, speakers
Infinite duration
Video documentation by Andrew Smith at SIGNAL, NYC
After learning about the existence of these curiously primitive and imposing pieces of outdated surveillance equipment, which are still standing along stretches of England's coast, artist Tim Bruniges recreated these interactive objects in a gallery setting. Earlier this year, in an exhibition called MIRRORS at Brooklyn's Signal gallery, Bruniges installed a pair of 9 by 9 foot sound mirrors that he constructed from wood and concrete with microphones embedded in their center. The sculptures faced each other to create an interactive sound experience for visitors to the cavernous gallery space.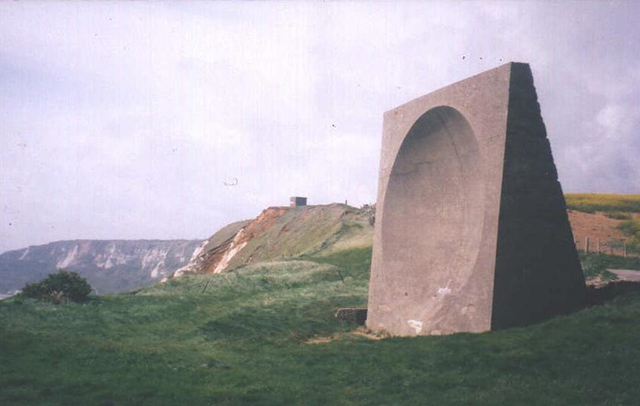 Before the invention of radar, the British military experimented with acoustic mirrors as a means of detecting approaching enemy aircrafts. Rather than displaying blips on a screen, these strategically placed parabolic monoliths simply reflected ambient noise from their concave surfaces, making it easier to discern far-off sounds, like the drone of an airplane's engine.
Learn how IBM partnered with musician James Murphy to make music out of US Open tennis match data. Learn more at http://bit.ly/1quJJxa
autonomous, zero gravity sound object

– magnetic levitation coil/magnet system

– bluetooth sound receiver

– 2 channel micro sound system

– pure data for glitch sounds 
The Nova Drone is an open source, analog experimental sound and light synth.
It it can be used to create effects ranging from slowly fading drones to chaotic harmonic sequences. It also functions as a complex visual pattern generator when combined with a digital/phone video camera. See the video below for an example of the color patterns generated by holding a camera up to the LED.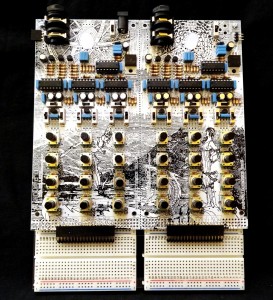 The Nova Drones offers 12 potentiometers, 10 switches, 6 oscillators, 9 oscillator sync inputs, 6 frequency modulation inputs and an epic 15 voltage outputs as well as 3 high current outputs for controlling external LEDs. All of the ins and outs have been routed to a prototyping breadboard at the bottom of the unit which allows for liberal experimentation and development of custom circuits. The prototyping area is especially useful for syncing the oscillators of 2 or more Nova Drones together.
Non Human Device #002" is part of a series of interactive installations where experimental audiovisual devices/instruments are explored. They are based on the speculative narrative of the project BORIS CHIMP 504, an audiovisual live performance that tells the adventures of a chimp cosmonaut in space.
Every version of the "Non Human Device" installations are based on an alien object/device found by Boris Chimp 504 during his missions through the deep space.
Rodrigo Carvalho – Visuals and interactive system
Miguel Neto – Sound
Keep track of BorisChimp504's voyages into the deepspace :
facebook.com/borischimp504 + borischimp504.com
** Gestures captured with LeapMotion device (leapmotion.com/)
Leap data captured in Max with "cicm.leap" (github.com/eliottparis/Leapmotion/tree/master/cicm.leap).
Article on "The Creators Projects" with a nice resume about Boris Chimp 504's space adventures:
thecreatorsproject.vice.com/blog/boris-504s-non-human-device-challenges-viewers-to-take-a-trip-into-space-with-a-soviet-chimpanzee
//Presented at Xcoax 2014, Porto. 2014.xcoax.org/
// This revisited version is an evolution of the first version that can be watched here:
vimeo.com/81994347
In this version there are more controllable parameters from the shape and sound, and it is possible to interact with 2 hands at the same time
Alexander Zolotov has introduced a new app, Nature – Oscillator, that lets you synthesize based on the world around you.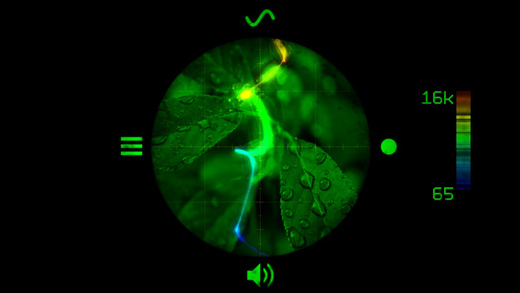 The world around us is an endless source of visual information, the flow of the fractal code of life. Nature – Oscillator is one of the attempts to translate this code to sound, using spectral synthesis algorithm of the Virtual ANS engine (software simulator of the unique Russian synthesizer ANS). The program continuously reads the image from the camera and interprets it as the spectrum of the sound.
soundmachines BI1brainterface Desktop Edition first video.
A simple introduction to the first commercially available mindwave to musical equipment interface. CV and MIDI outputs derived from your brain activity (EEG) and Attention and Meditation eSense ™ high level values.
The module has analog outputs (related to Meditation, Attention, 8 EEG bands and the RAW EEG signal) and 1 GATE signal (with a variable threshold). It will be programmable by the user (MIDI channel, cc, etc..) via a USB/serial cable.
More videos in the next days/week.
The product will be sold in early september, shipping end that month.
Music by Donics
electromagnetic phenomena transducer that makes use of bio and geo sensors to create a sonification (frequency) and visualization (cymatics) from different radiant energy inputs to allow for an interspecific prosthesis that could provide the basis for the creation of a new developmental synesthetic model of perception.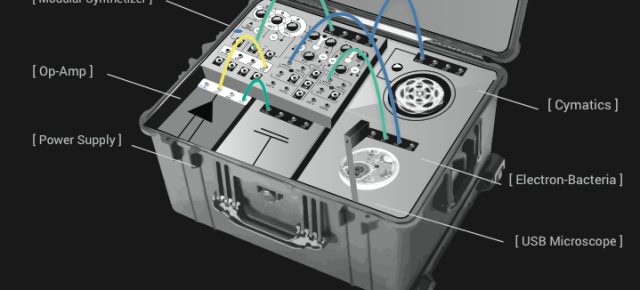 tinyTesla, a new Kickstarter project to fund a little MIDI Tesla coil kit that's designed to be easy to build.
tinyTesla is a desktop MIDI Tesla coil kit designed to be suitable for beginners or veterans in electronics. The project has blown past its $20,000 fundraising goal, with more than 10 times that amount already pledged. Backers can get a kit to build a MIDI tesla coil for about $150.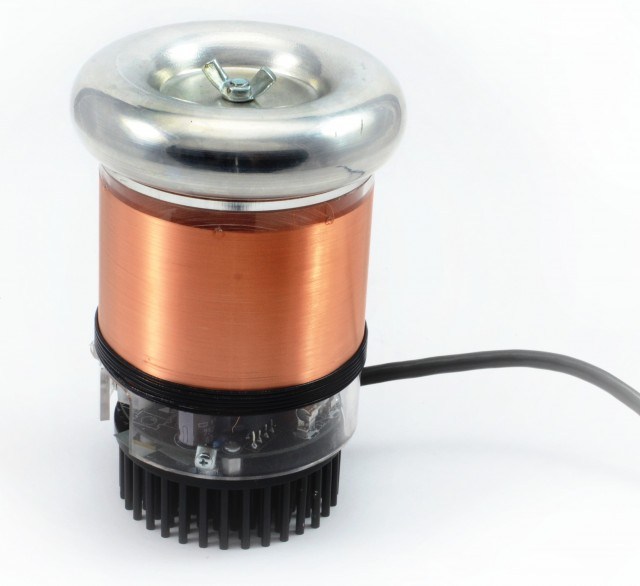 The Tesla coil's lightning heats up air and creates pressure waves that are audible as sound. The more times per second the lightning fires, the higher the pitch created.
Support us on Kickstarter: https://www.kickstarter.com/projects/…
tinyTesla is a desktop musical Tesla coil that fits in your hand.
We're also introducing oneTeslaTS, tinyTesla's big brother.