Playing around with the new Moog Sub37 Analog Synth at NAMM 2014!
Here's a presentation of the new Moog Sub 37 at the NAMM Show 2014.
Enjoy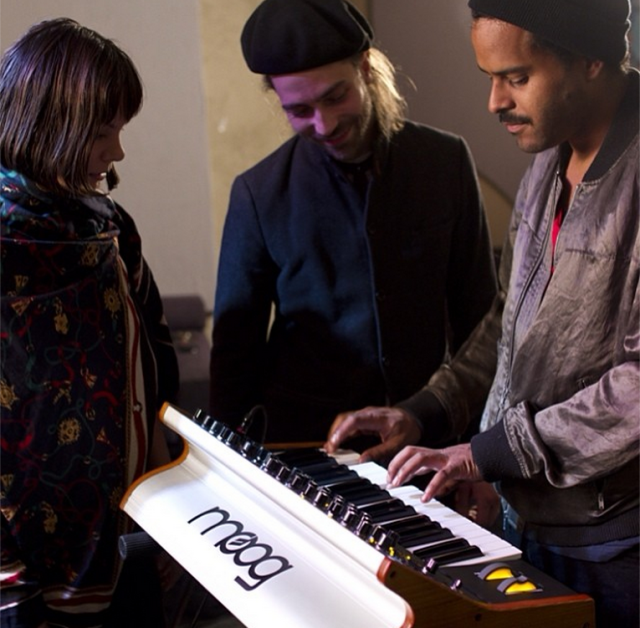 Moog Music shared this teaser image of what looks like it could be the new Moog Sub 37 Paraphonic Analog Synthesizer.
More details will be provided as soon as we get them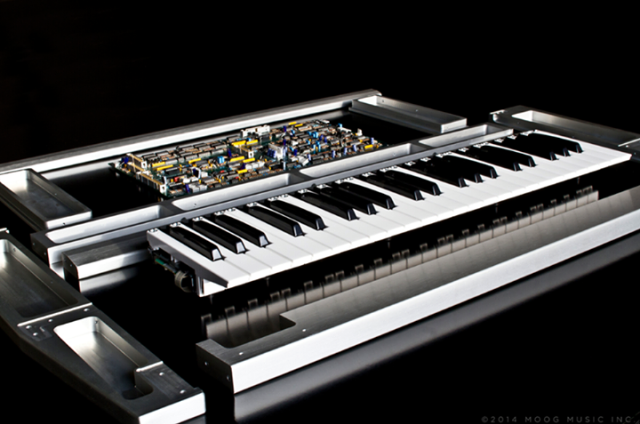 Moog Music will be introducing a limited edition aluminum Minimoog Voyager.
The only thing that they've released at this point is this teaser image of the components that make up the new synth.
Details on availability and pricing are to come at the NAMM Show later this week.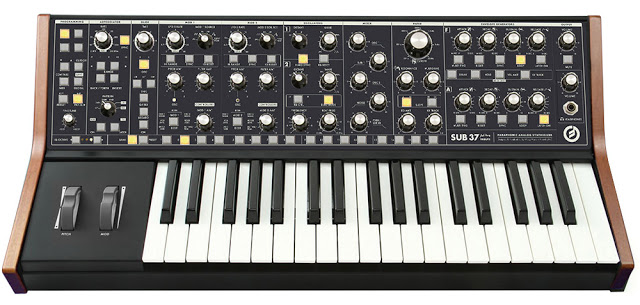 Via Moog's Facebook page we get this message:
"…the new Moog synth is '2-note paraphonic' — it can play two independent pitches from its two oscillators, in response to two keys played at once. Paraphonic still seemed less misleading than 'Duophonic' (to me) because of the single VCF, VCA, and their respective envelope generators. Although ultimately I had very little to do with what got written on the panel"
Paraphony is the property of an electronic musical instrument that can produce multiple notes or voices, but falls short of being truly polyphonic because the voices are not fully independent since they share at least one common element. For example, there might be just one single filter working on all voices collectively rather than the one filter per voice of truly polyphonic instruments; or there might be only one envelope generator.
One well-known paraphonic synth is the Korg Poly-800, which had 8 oscillators and could produce 8 voices (or 4 2-oscillator voices), but had just one filter.
Moog has filed for a trademark Theremini which makes us believe that a new Theremin like instrument will be announced within short.
The THEREMINI trademark is filed in the category of Musical Instrument Products . The description provided to the USPTO for THEREMINI is Music instruments in general; theremins.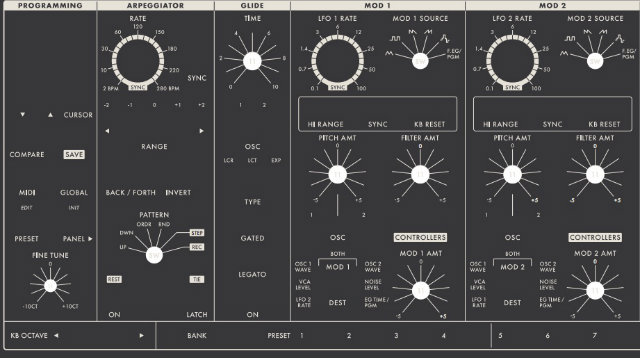 A new Moog Paraphonic synth –  the Sub 37  - from what's visible one the images below it will have:
Paraphonic – multiple voices through a single VCA and filter
Dual oscillators with a single Sub
LPF Filter with vriable slope  from 6 to 24db
Multidrive
Programable arp
Two LFO's/Mods
Buttons and knobs for some hidden functions
At least 16 memories
37 keys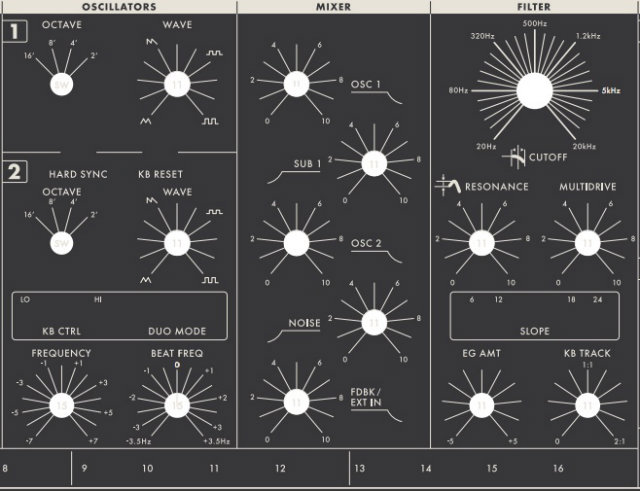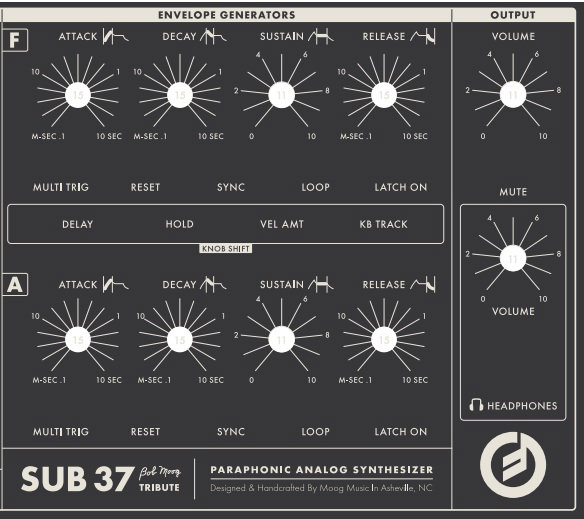 And from Roland: a picture featuring what seems to be the new vocal transformer Roland VT-3.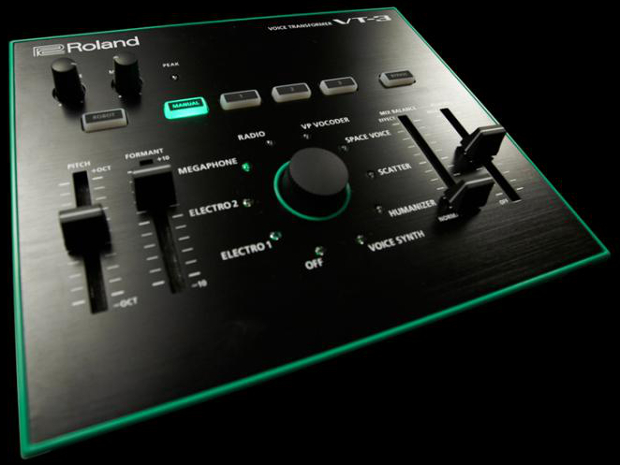 Pro 08, Voyager OS, Juno 60, Omnisphere, Hollowsun Drumbox
"Thought I'd give the Prophet the first shout as it contributed to about 80% of the track, including the bass. Super flexible little synth."
The music has been made using a Moog Slim Phatty and an analog modular system including an A-115 and an Echophon.
Moog's Source was their first to offer patch memory storage as well as some other new features. It boasted 16 memory locations so you could finally save and recall your synth patches. A casette-tape jack was also implemented to transfer your patches to and from an external tape and free up the on-board memory for additional new patches. But in an effort to modernize with the eighties, the Moog had replaced all buttons, knobs and sliders with flat-panel membrane buttons and a single data-wheel assignment format. At the time, this may have seemed far-out, but in all actuality it is the Source's downfall.
Parameters are edited not with hands-on sliders and knobs but by assigning a selected parameter to the dedicated data wheel. This is very tedious and does not allow for true hands-on tweaking during performances nor can you adjust different parameters simultaneously or while playing. These days, the membrane buttons don't always seem to work quite right either. However, those famous monophonic Moog sounds are still inside this synth which has two fat analog oscillators and the legendary 24 dB Moog filter.
For more information:
http://twinfigure.com
http://soundcloud.com/twinfigure