Cyril Lance, Chief Engineer at Moog, talks us through some of the choices made behind the scenes on the design of the new Moog Sub Phatty, accompanied by Bernie Worrell of Parliament/P-Funk noodling on the Sub Phatty and Voyager.
More info: http://www.moogmusic.com/products/subphatty
Find a UK Dealer and pre-order: http://sourcedistribution.co.uk/dealers/area.asp?item=moog
Enjoy
Time to sum up this years Winter NAMM show with a gallery of the 10 things that made this year's event so great. I guess there will be few surprises to those who regularly follow our web magazine or any other of our web mag colleagues in the msuic creation business either

Overall trends for this year include:
a. More vendors takes the route of Arturia's MiniBrute – analog, low price point, performance sized
b. Modular synths are hotter than ever, as well as the DIY micro synths
c. The controller / control surface segment is getting over crowded – who needs them all
d. Software retro clones of vintage classics has come to its peek
e. All analog synths are alive and kicking
f. All you can eat tablet instruments – iOS is all fed up, now vendors are looking to Android and other platforms
g. More innovation is needed in the DJ space
Here is Steelberry Clones' top 10 list!
1. Moog Sub Phatty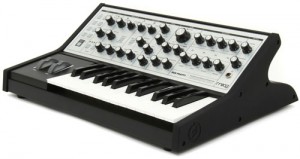 2. KORG MS-20 Mini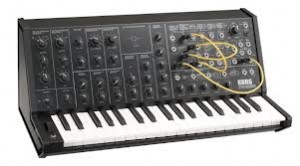 3. KORG KingKORG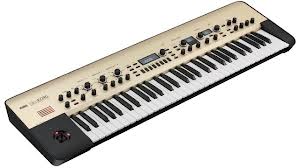 4. Arturia SparkLE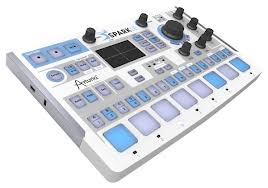 5. Dave Smith Instruments – Prophet 12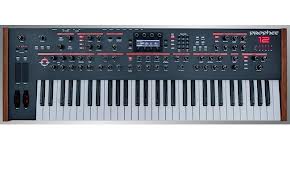 6. Roland V-Combo VR-09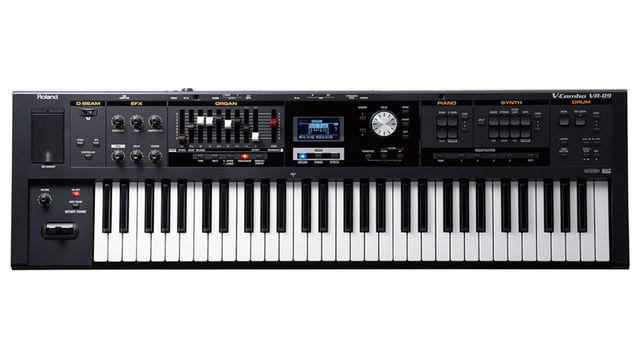 7. AKAI MAX49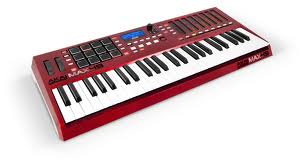 8. NORD Electro 4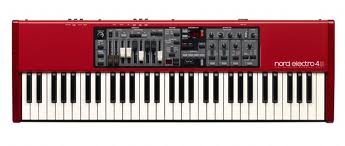 9. NUMARK Orbit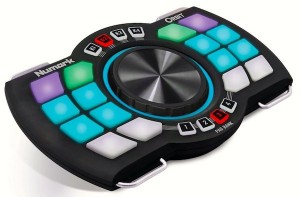 10. KOMA Elektronik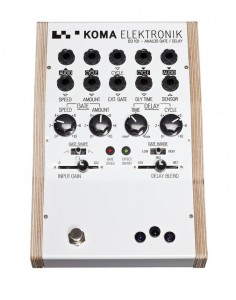 That's it for this year's NAMM show, next up is MusikMesse in Frankfurt.
Please leave your comments if you agree or disagree with the listing or if anything ought to be added. We know that we probably should have included some software products as well, but we might come back to that later in the week.
Amos Gaynes from Moog Music gives an outstanding walk through of the new Moog Sub Phatty. Amos is responsible for the
firmware design of the Sub Phatty, as well as the firmware on the reputable Moog Minitaur which debuted last year at NAMM 2012.
We're honored to have this authority on the matter explain some of the features and design principles in Moog's latest
synthesizer. They will retail for $999.00, will be shipping in March, and are American manufactured as Moog has always been!
The sound is quite huge and the build quality is solid. It retains the classic sound you would want in a Moog synth, but is also ventures into a wider
palette of sonic possibility.
WNAMM13: Massive Moog 55 Modular – Video Bob Moog Foundation with Mark Doty
An exclusive in-room demo of the new Moog Sub Phatty. Hear the sounds, learn it's features and get a deep insight in to all of the sonic possibilities of the new Moog, including driving drums through the brand new multi-drive filter.
Check out the amazing visitors we had at our NAMM booth in 2012. Our booth was a hub of excitement as throngs of people stopped by to check on our progress. Going to NAMM this year? Come see us in booth 5307!
WNAMM13: World Exclusive Moog Sub Phatty We get an in-depth look at the new synth
Sound and preset designer Huston Singletary describes the sound and architecture of the new sub Phatty as viscously rich and super intuitive. "This is on another level".
In honor of the new Moog Sub Phatty analog synthesizer's release today, experimental multi-genre music producer, Flying Lotus, and Adult Swim veteran, Adam 'Lilfuchs' Fuchs collaborated on a short animation called Moog Sub Phatty: New Machine For Living. You can hear the new Sub Phatty analog synthesizer in Flying Lotus's original score for the animation.
To learn more about the Sub Phatty visit: www.moogmusic.com/subphatty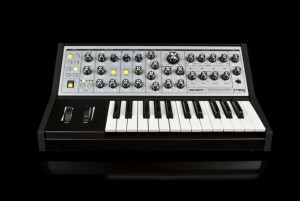 Say hello to the Sub Phatty, the grittiest Moog Synth ever.
Moog Music's engineers have crafted the Sub Phatty's oscillators to perform with extreme accuracy and require almost no warm-up time. Just power up, dial in your settings, and put your fingers to work on the keys to summon crisp and detailed waveforms, a vibrant and articulate sound that more than honors the rich sonic density synonymous with Moog creations.
The Sub Phatty is the first analog synth to feature Moog's transformative new Multidrive section; at low settings Multidrive adds warmth and girth, but when pushed, it delivers a screaming snarl that is highly reactive to resonance, waveshape, and oscillator level. Experiment with this new circuit and unlock an undiscovered world of vivid analog tonalities.
The mixer section offers innovations of its own, including a sub oscillator that outputs a square wave one octave below Oscillator 1. Use this powerful tool as a third oscillator for added depth, or to craft your own customized incarnation of monstrous Moog bass. Also in the mixer section is a noise generator voiced to deliver low-frequency content, rich with body and punch. If your goal is to sculpt analog percussion and sound effects, look no further.
The Sub Phatty features a wide range of parameters just below the surface, and all features are easily accessible from the instrument's front panel, or via the free standalone/plugin editor. Select filter poles, assign wave mod destinations, or specify pitch bend amounts — it's all there.
The Sub Phatty brings a fearless new voice to the Moog family of synthesizers. With its streamlined interface and dynamic sound design flexibility, this new synth fuses an unparalleled connection between human & machine, opening the door to unprecedented sonic exploration.
Price about $1000.
·      Sound Engine: Analog
·      Number of Keys: 25
·      Type of Keys: Semi-Weighted
·      Other Controllers: Pitch Bend, Mod Wheel
·      Polyphony: Monophonic
·      Sound Sources: 2 Variable Waveshape Oscillators, 1 Square Wave Sub Oscillator, 1 Noise Generator
·      Oscillator Calibration Range: 22Hz-6.8KHz.Guaranteed note range at 8' of Note 18 to 116
·      Mod Sources: Triangle, Square, Saw, Ramp, SH, Filter Envelope
·      Mod Destinations: Pitch, Osc 2 Pitch Only, Filter, Waveshape
·      Filter: Moog Ladder Filter 20Hz-20Khz
·      Audio Input: 1xTS
·      Audio Output: 1xTS, 1xTRS Headphone
·      Presets: 4 Banks, 4 Patches Per Bank
·      MIDI I/O: DIN In, Out, and MIDI over USB
·      CV/Gate Inputs: Filter CV, Pitch CV, Volume CV, KB Gate
·      Transposition: +/- 2 Octaves
·      LFO: 0.1Hz-100Hz
UNDER THE HOOD FEATURES:
·      Filter Velocity Sensitivity
·      Volume Velocity Sensitivity
·      Ext. Audio Level
·      Osc2 Beat Frequency
·      VCO Gate Reset
·      LFO Gate Reset
·      Pitch Bend Up Amount
·      Pitch Bend Down Amount
·      Glide Legato
·      Glide Type
·      Filter Poles
·      Wave Mod. Destination
·      LFO KB Tracking
·      LFO Range
·      Filter EG Reset
·      Amp EG Reset
·      Legato
·      Gate On/Ext.
·      MIDI Ch. In
·      MIDI Ch. Out
·      Local Control
·      14-Bit MIDI Output
·      MIDI Path In
·      MIDI Path Out
·      MIDI Merge DIN
·      MIDI Merge USB
This installment in our Moog Factory Tour series explores the testing and calibration process done to every Moog instrument before leaving the factory.
That's how it looks like, the front panel of the new Moog, the Sub Phatty. Looking at the image, we can see the new tilted panel is a sort of mixture between the Voyager and Little Phatty, with a one function-per-knob interface. The obvious guess here is that this Moog dumps the Little Phatty's digital side, keeping only MIDI. Without the digital brain, Moog should hopefully be able to reduce the price, hopefully bringing this down. The new features mentioned before in the promo video are present– noise, multidrive, and sub oscillator.