Jake Widgeon from Moog Music demonstrates the Moog Sub Phatty analog synthesizer at Kraft Music.
Two Q960 Step Sequencers are controlled from the same clock source (courtesy of Q962 Sequential Switch…); row A drives oscillator pitch, row B drives MF-104M Delay Time for wild analog delay effects. Audio straight from camera (sorry…), Mario Bianco is playing the Feedback Amount.
Moog tribute from Japan
The Moog Foundation has really been busy over night – uploading some 20+ videos, below you will find a snapshot on what you can explore on their Youtube channel
This is the introductory video for the Bob Moog Foundation/macProVideo series "The Foundation of Synthesis." In it, Marc Doty sets the stage for the intent of these videos, which is an integrative instruction which not only describes synthesizer function and operation, but also gives a historical foundation for the functionalities and their implementation.
Pulse Width Modulation is a pleasing aural effect generated by the voltage-controlled adjustment of the width of a square wave. In this Foundation of Synthesis video, Marc demonstrates this function on several classic synthesizers. The video includes an oscilloscope, which shows you exactly what is happening when the width of the square wave output of the oscillator is changed!
In this part of the 3rd Tutorial of the Foundation of Synthesis, Marc outlines the history of the filter from its origin in the telephone to its application in electronic devices in order to give a firm understanding of how the filter came to be an important part of modern synthesizers. The filter is a function which removes harmonics from a sound. Since harmonics define the timbre of the sound, this is a fast and easy way to create new timbres.
Control voltage is the concept synthesis had waited for for 60 years. This technology united the synthesizer into a single device as well as allowed that device to become fully controllable and automated. Control voltage was a revolution in synthesis. In this video, Marc gives a short history to this amazing development.
This video introduces the "Designing Timbres" tutorial by explaining exactly what is going to happen within it. It features some of the music and synthesizers used in the rest of the tutorial.
"It doesn't play chords!" -This is the complaint most heard in regard to monophonic analog synthesizers… but wait… if you have three oscillators and some awesome functionality like the Moog Voyager, there is an answer to this complaint. In this video, Marc shows you how you can generate a sort of controllable polyphony using the monophonic Moog Voyager!
In this video, Marc demonstrates the the functional benefit of a synthesizer like the Yamaha CS-15, which is essentially two different synthesizers stacked together. By altering settings in each division, interesting timbres can be created.
Background video description below:
A walk through of our store front in Austin, TX to allow you (the viewer) to quickly glance at some of our inventory.
This week your hearing some in house recordings of a 909 and Moog Ring Mod at play!
If you see anything you would like to know more about please feel free to e-mail us at:
switchedonaustin@gmail.com
or Call us: (512) 782-8806 Noon-6pm (Central Standard Time)
Switched On buys, sells, repairs and restores all manners of musical electronics…new, used, and vintage.
Shop with us on our site:
www.switchedonaustin.com
Keep updated on events and new inventory:
@SwitchedOnTX
*and*
http://www.facebook.com/switchedonaustin
Keyboard legends Stevie Wonder, Bernie Worrell, Larry Dunn, and Dr. Lonnie Smith were among the artists to visit the Moog booth during the madness of NAMM 2013 to play the new Moog SUB PHATTY.
Learn more about the Moog Sub Phatty here:
http://www.moogmusic.com/subphatty
Cyril Lance, Chief Engineer at Moog, talks us through some of the choices made behind the scenes on the design of the new Moog Sub Phatty, accompanied by Bernie Worrell of Parliament/P-Funk noodling on the Sub Phatty and Voyager.
More info: http://www.moogmusic.com/products/subphatty
Find a UK Dealer and pre-order: http://sourcedistribution.co.uk/dealers/area.asp?item=moog
Enjoy
Time to sum up this years Winter NAMM show with a gallery of the 10 things that made this year's event so great. I guess there will be few surprises to those who regularly follow our web magazine or any other of our web mag colleagues in the msuic creation business either

Overall trends for this year include:
a. More vendors takes the route of Arturia's MiniBrute – analog, low price point, performance sized
b. Modular synths are hotter than ever, as well as the DIY micro synths
c. The controller / control surface segment is getting over crowded – who needs them all
d. Software retro clones of vintage classics has come to its peek
e. All analog synths are alive and kicking
f. All you can eat tablet instruments – iOS is all fed up, now vendors are looking to Android and other platforms
g. More innovation is needed in the DJ space
Here is Steelberry Clones' top 10 list!
1. Moog Sub Phatty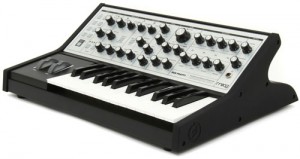 2. KORG MS-20 Mini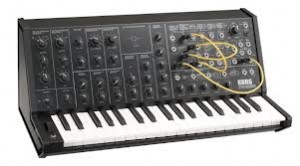 3. KORG KingKORG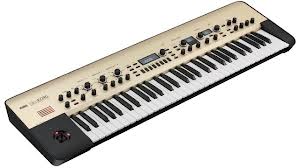 4. Arturia SparkLE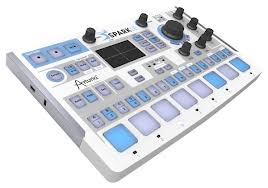 5. Dave Smith Instruments – Prophet 12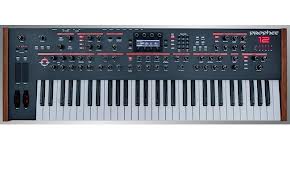 6. Roland V-Combo VR-09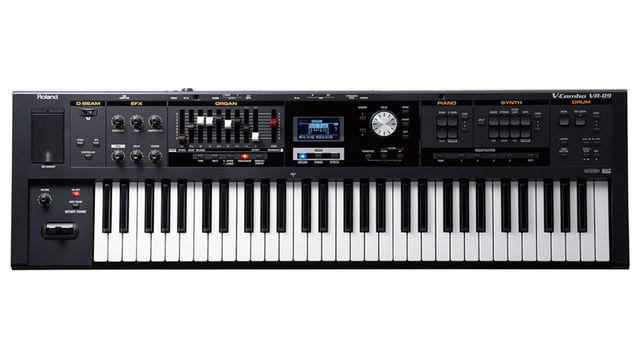 7. AKAI MAX49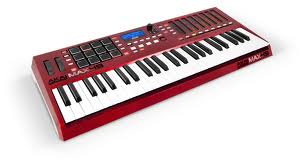 8. NORD Electro 4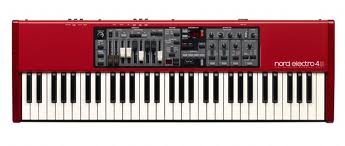 9. NUMARK Orbit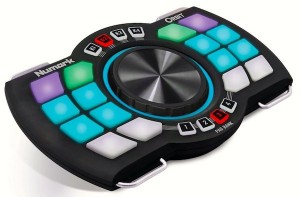 10. KOMA Elektronik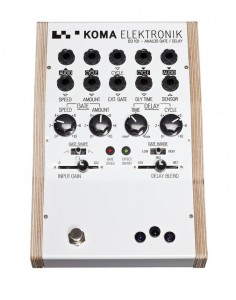 That's it for this year's NAMM show, next up is MusikMesse in Frankfurt.
Please leave your comments if you agree or disagree with the listing or if anything ought to be added. We know that we probably should have included some software products as well, but we might come back to that later in the week.
Amos Gaynes from Moog Music gives an outstanding walk through of the new Moog Sub Phatty. Amos is responsible for the
firmware design of the Sub Phatty, as well as the firmware on the reputable Moog Minitaur which debuted last year at NAMM 2012.
We're honored to have this authority on the matter explain some of the features and design principles in Moog's latest
synthesizer. They will retail for $999.00, will be shipping in March, and are American manufactured as Moog has always been!
The sound is quite huge and the build quality is solid. It retains the classic sound you would want in a Moog synth, but is also ventures into a wider
palette of sonic possibility.