This video series shows some of our favorite factory patches from the JD-Xa. More in-depth demos coming soon!
Dr. Richard Boulanger of Berklee College of Music hands-on with the SYSTEM-1m by Roland.
http://www.roland.com/products/system…

The SYSTEM-1m is a semi-modular synthesizer with PLUG-OUT capability and a unique design that can be used as a Eurorack module, tabletop synth, or 19" rackmount unit. In addition to being a powerful standalone instrument, the SYSTEM-1m has external inputs and an array of CV/Gate connections that allow it to be re-patched and to interface with other modular synthesizer systems. The SYSTEM-1m's CV/Gate connections combined with its ability to load classic Roland PLUG-OUT synth models like the SH-101 and PROMARS give it power and flexibility that is simply unparalleled.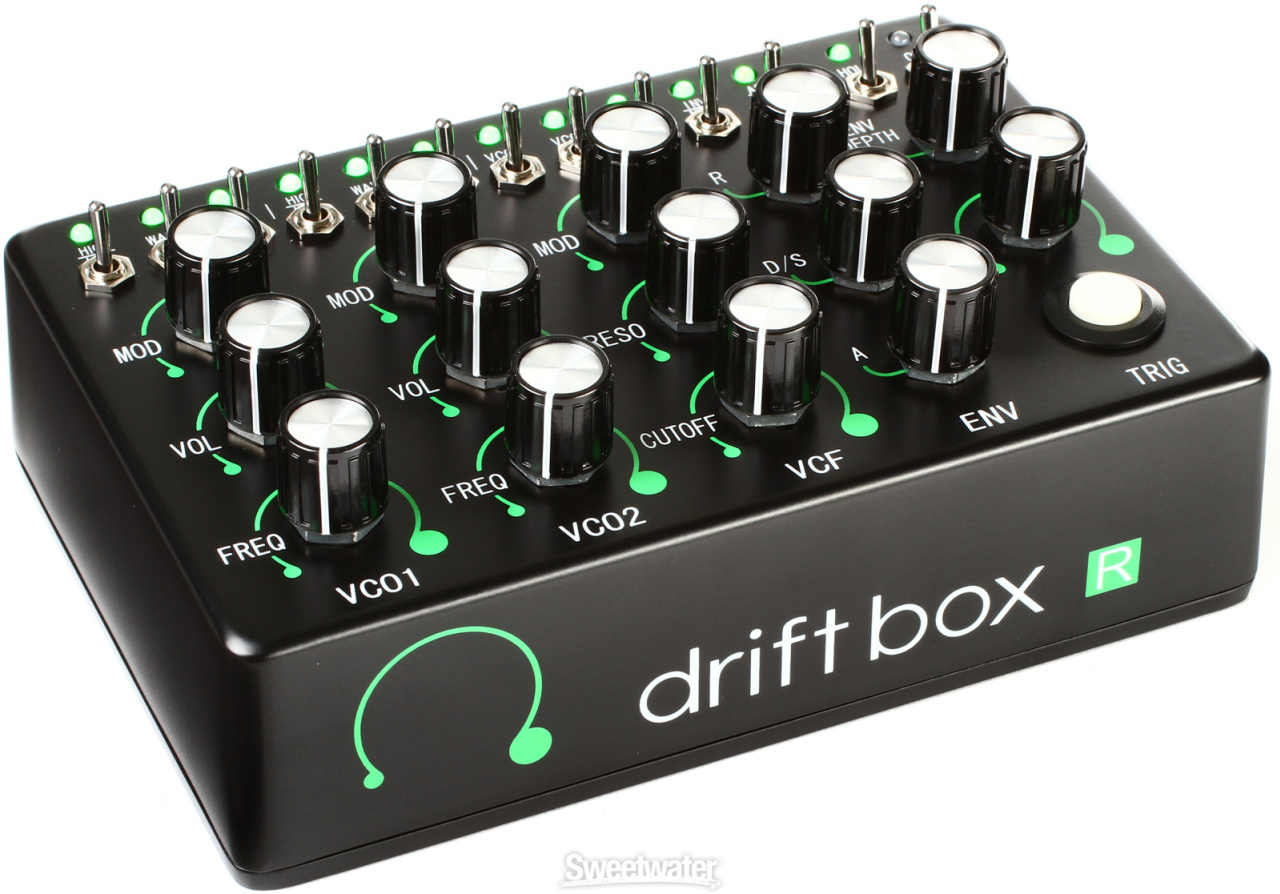 Roland has released a new analog synthesizer – the Roland Driftbox-R Limited Analog Monosynth. The Roland DriftBox-R Limited is an updated version of the original Reon DriftBox.
Originally commissioned by Roland to demonstrate the the SBX-1 Sync Box, the DriftBox-R Limited features two oscillators, filter, and envelope generator.
Control is via five CV/gate connections, letting you integrate the synth with other analog gear.
Features:
Updated version of the original Reon DriftBox
A wide range of functions in a small desktop box
Two VCOs, a great-sounding filter, and an envelope generator
CV/gate I/O for semi-modular flexibility
Use it alone, triggering its envelope with the onboard momentary button
Combine it with other hardware for endless possibilities
http://www.joness.com/gr300/GR-300.htm
A Roland GR-300 is modified that the LFO can modulate both the pitch (standard) and the Low Pass Filter (VCF). This mode was originally suggested my Mike at metalbox.com, and was posted on the vintage Roland guitar synth forum in August 2013.
Analog Monsters: Roland Juno-106 does
ARP SOLINA or ARP OMNI String Synthesizer!
Analog Monsters Roland Juno-106 Jupiter-8 style
Blue LEDs, Bender & Polymeter!
100% No Talking! Just pure Analog Bliss!
The Polymeter is synced to the voice board, just like a DSI synthesizer,
when a key is struck each voice lights up on the Polymeter panel!
VERY Trippy in a dark studio!!
Perfect for collectors and acid trippers!! LOL!
The Roland JUNO-106 does (In my opinion)
a GREAT STRING SYNTHESIZER emulation!
I tried to do my best making a ARP SOLINA,
ARP OMNI or ARP QUADRA string patch.
The chorus is no phaser , but I like it better on the
Roland Juno-106 dry with no chorus.
The video starts off dry with no chorus then I add chorus I & then II.
After that I show off some drone atmospheres & space EFX.
With & without the internal chorus.
This synthesizer has been modified by Allen at The Synth Spa
Full restoration, Voice Chips, Blue LED's, Bender & Polymeter!
Custom Roland Jupiter-8 Color Style Buttons! Wood Sides!
100% Bad Ass!!!! Just priceless. No offers excepted.
This one stays in the studio forever!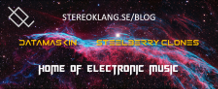 Check out the JD-XA Analog Digital Crossover Synthesizer by Roland, a unique crossover synth that brings together analog warmth and digital versatility in one super-creative, no- compromise instrument.
Take a behind the scenes look at Eugene "Man-Man" Roberts set-up (John Legend) and why he uses Roland gear. Filmed at SIR Hollywood 2015.
For more information visit:
http://www.rolandus.com
This video demonstrates the sound of the Roland Alpha-Juno 2 polyphonic analog synthesizer.
This is an upgraded version of the Alpha Juno 1. It adds an extended 61 note keyboard with velocity and aftertouch and an external memory cartridge slot. Other than that it has the same great sound and features as the Juno 1. Sliders and buttons were replaced by membrane buttons and the Alpha Dial which is used to edit and browse through the extensive selection of parameters: DCO digitally controlled oscillators, LFO, bend, ENV, pulse, waveforms, noise, PW/PWM, high pass filter, VCF (filter) with freq/env/res/lfo/kybd, VCA envelope, chorus, and more.
Adequate in the studio or on the stage, the Juno 2 has 64 presets and 64 user memory patches, a nice LCD display, an LFO capable of a very slow rate for some cool sweeping effects, and a great bass sound (especially nice for acid basslines) and noise effects! It also has chord memory which is perfect for rave & techno, portamento and keyboard transposing. The PG-300 Synthesizer Programmer gives you traditional slider control of each parameter for much easier and faster editing.
The Roland AIRA crew headed to Movement in Detroit – a city integral to the history of electronic music and to our history as a company. AIRA gear was in lots of the performance rigs – keeping the music thumping and the crowds jumping. Check out this video of highlights including cutting edge new artists and techno legends.
Background video description:
One day with the JD-XA… I was preparing a presentation so not much time left for the video itself, but I hope I captured some of the capabilities of the synth. This thing is huge in sound and I was waiting for a hybrid analog/digital synth like this a long time. It IS analog. It is dogital too. And it can give the best of both words If you know how to take it

I hope Styleflip will make a layout for this though 😉
In this quick demo every sound (except the few drum samples) and effect comes from the JD-XA which was recorded in to Cubase via a Roland Octa-Capture interface.