NAMM 2015: Roland\'s New JD-XA – Big Daddy Of JD-Xi Now this looks interesting too
Roland SH-09 Vintage Analog Synthesizer 70's
recorded with Roland RE-101 space echo and Arturia Beatstep sequencer, controlled by cv/gate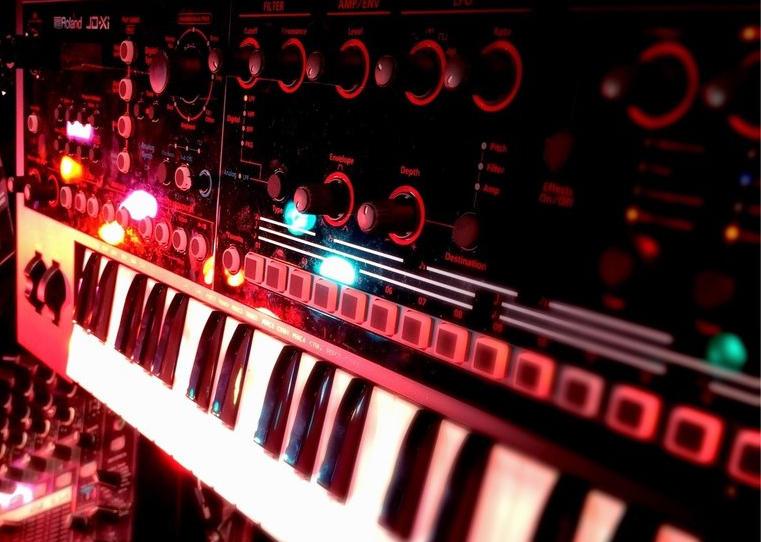 The Mini-Key Synth labelled JD Xi
Looks a bit like a Microkorg competitor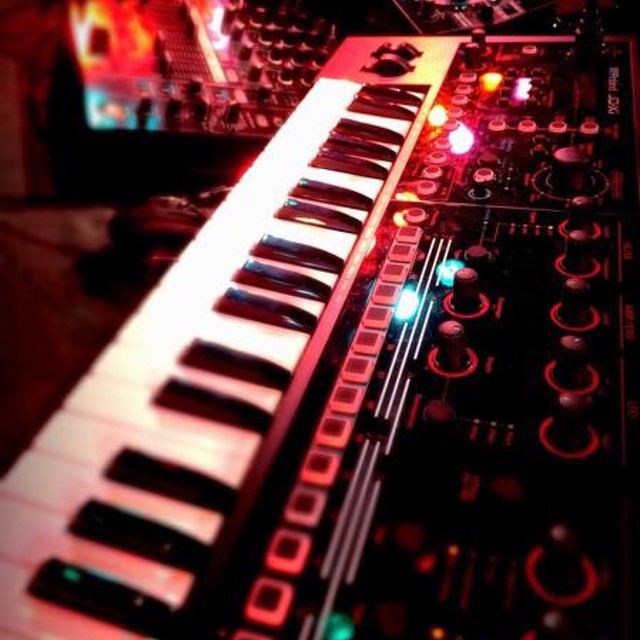 We'll know better on 22.th this month (at NAMM)..
Demo of the Roland JV-1080 in performance mode.
"I have the Techno (SR-JV80-11) and Dance (SR-JV80-06) cards installed."
The Roland JV-1080 was one of the hottest and most popular digital synthesizers ever to come from Roland. Incredible sound quality capable of emulating any instrument imaginable plus totally fat analog synth type sounds and loads of percussion! It has 64 voices of polyphony and 16 part multitimbral, it's no wonder this is part of almost every Film Score Composers set-up as well as many more artists and hobbyists!
It has 8MB of sounds and it also offers a lot of expandability with 4 expansion slots and 2 data card memory slots. You can get up to 42MB of sounds by adding any of the popular JV-80 expansion cards suited for Techno, World Instruments, Orchestral or Synthesizers. The 1080 has a large LCD screen, lots of effects and filters for creative flexibility, motion control and extensive MIDI implementation. Editing is intense but enhanced and simplified by external editors like MOTU's Unisyn.
7X7を追加したTR-8とTR-707を交互に鳴らしています。
Googlish:
Added the TR-8 and TR-707 a 7X7 It sounded alternately.
Background video description:
One of the easiest drum machines to use and my first one I got in about 1988 which was still selling new. Related to the TR-707 but slimmed down to the size of a crappy RX machine. Has better sounds and editing than the RX17 or similar. Love the claps, the kicks, everything about it. Funny enough these can go for crazy prizes, like over $200.
In the mid-1980s, Roland released the now-famous TR-707 and TR-727 Rhythm Composers. Loved deeply by groove-minded musicians the world over, these machines have been the beating heart of a wide range of styles including synth pop, acid house, techno, industrial, electro and experimental. Now, the sound of these classic rhythm machines, with every nuance accounted for, can be injected into your TR-8, taking the whole experience to an entirely new level.
– Every sound of the TR-707 and TR-727 Rhythm Composers, faithfully reproduced using the original PCM wave data and detailed models of the original circuitry.
– Analog Circuit Behavior captures the unmistakable sound of the original units—a result of lo-fi sampling and the behavior of the analog envelope and VCA circuitry design.
– Newly modified TR-909 kick and snare sounds with enhanced attack characteristics.
– Five new TR-808 sounds including Noise Toms, Noise Clap and Finger Snaps.
– Unique flam and accent behaviors of the TR-909 and TR-707, with adjustable flam intensity and two levels of accent.
– Upgrades the TR-8 to have all the sounds and articulations of four iconic TR drum machines, plus all new sounds, in one performance-ready instrument.
Generative Music with Ableton Live
http://en.wikipedia.org/wiki/Generati…
Dsi Prophet 08 launching clips in Ableton Live
Moog Voyager + Moog MF Delay
Moog Little Phatty
DSI Evolver
Akai VX 90
Roland Alpha Juno 2
Novation Bass Station 2
Jomox AirBase 99
Lexicon MX 300
TC Electronic M 350
Boss CE 20
Korg Monotron Filter on Cymbals
Allen & Heath Zed 428
Vintage synthesizer demo track featuring the Roland Jupiter 4
all sounds: Roland Jupiter-4 Analog Synthesizer (1978)
drums: Roland TR-808 (1982)
recording: multi-track without Midi
fx: delay and reverb
The first Jupiter synth. It was among one of the first poly synthesizers (4 individual voices which could be synced together for one fat monophonic lead), it had a pitch wheel that could be assigned to the VCA, VCF, VCO or all together, there are 8 memory locations and a cool arpeggiator – the arpeggiator can be heard in the Duran Duran classic, "Rio". It also has a very slow LFO for those ever-so-long filter sweeps. Pretty good for 1978!
Not so cool however, are the 10 preset sounds which sound nothing like the piano, brass or strings they claim to be. The placement of all the preset buttons below the keyboard can be inconvenient, especially while playing it. And as with most old analog synths, the Jupiter-4's tuning can go out often. Still it is a nice analog synth for creating weird trippy analog sounds.
Vintage synthesizer track featuring the Roland M-VS1
supported by UVI: http://bit.ly/retrosound-uvi
all sounds: Roland M-VS-1 "Vintage Synth" module from the year 1995
recording: multi-tracking without midi
fx: reverb and delay
No vintage synthesizer but a synthesizer module with nice vintage synth sound. 😉
256 waveforms (Oberheim, PPG, Moog, ARP, Mellotron, Solina, CS-80, Roland SH, Jupiter, JX, Juno, MKS, VP330, TR-808 samples and a lot more)