Vintage gear demo, details below:
The sample based Roland TR-707 from the year 1985 was my first drummachine and I really love the crisp 8bit sound.
- 15 sounds (kick 1, kick 2, snare 1, snare 2, low tom, mid tom, high tom, rim-shot, cow bell, hand clap, tambourine, open and closed high-hat, crash/ ride cymbals)
- 64 pattern
TR-707 review written by me for the german amazona music magazine:
http://www.amazona.de/black-box-rolan…
Here's a presentation of the new Roland FA-08 at the NAMM Show 2014.
The Jupiter-8 was Roland's first truly professional analog synthesizer. The Jupiter-8 features 16 rich analog oscillators at 2 per voice, eight voice polyphony and easy programming! At eight voices you can get some pretty thick analog sounds. Easy and intuitive programming via front panel sliders, knobs and buttons for all your tweaking needs. The legacy of the Jupiter synthesizers is due to their unique voice architecture and design, creating sounds that were so unreal and amazing that they have to be heard! No other synths in the world can create analog sounds as cool and authentic as these.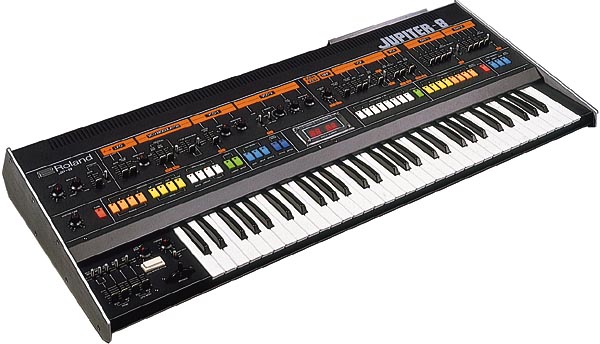 The Jupiter-8 was the biggest and fattest of them all (Jupiters and Junos)! It was one of the first synths to allow its keyboard to be split and layered – it's eight voices of trance heaven! Cross-mod, oscillator sync, a great LFO and a classic arpeggiator are also on-board. There's also a killer resonant analog low pass filter, same as the Juno-6 / 60, with the added option of choosing 2-pole (12 dB/oct) or 4-pole (24 dB/oct) modes as well as a separate high-pass filter. Unfortunately for the earlier models, tuning was very unstable but that seemed to be resolved in later models. Unlike its smaller counterpart, the Jupiter-6, the Jup 8 does not feature MIDI, only Roland's DCB sync can be found on some models. However, MIDI retro-kit's are available from various companies. Patch presets can store keyboard splits, arpeggiator settings, voice assign mode, hold, portamento and modulation settings.
Roland engineers discuss the technologies involved in getting the right sounds for the successor to the TR-808. The TR-909 Rhythm Composer evolved from the TR-808, adding digital samples and MIDI. House and Techno were born. Now the next step begins.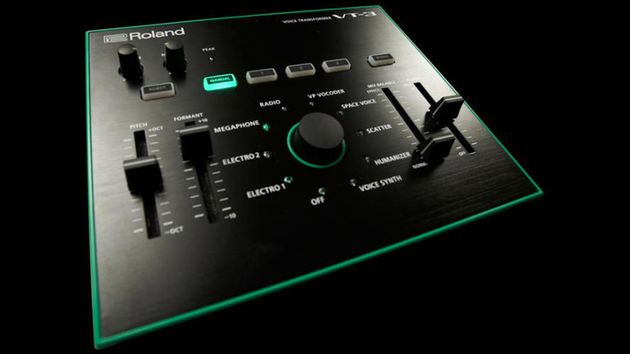 Much more than a standard drum machine like the TR-08
Designed to change the sound of your voice, it looks like this comes with a selection of presets and hands-on Pitch and Formant controls.
Unofficial details are below. Keep an eye on the Roland Aira website for updates.
Roland VT-3 unofficial specs
Features
Effects unit intended for the human voice
Quickly controlling pitch and formant
Various effects, subtle and extremely
User-friendly operation
Input peak indicator
Compact, easy to transport
Effects
Electro 1
Electro 2
Megaphone
Radio
VP-vocoder
Space Voice
Scatter
Humanizer
Voice Synth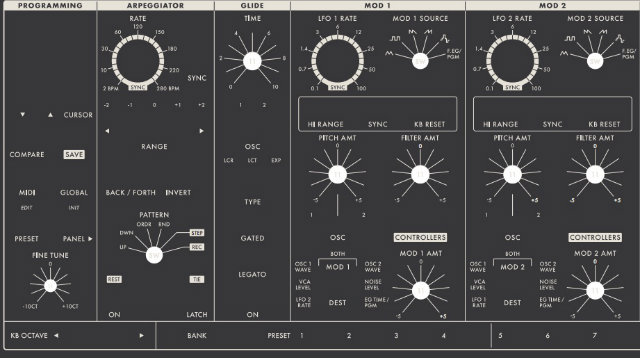 A new Moog Paraphonic synth –  the Sub 37  - from what's visible one the images below it will have:
Paraphonic – multiple voices through a single VCA and filter
Dual oscillators with a single Sub
LPF Filter with vriable slope  from 6 to 24db
Multidrive
Programable arp
Two LFO's/Mods
Buttons and knobs for some hidden functions
At least 16 memories
37 keys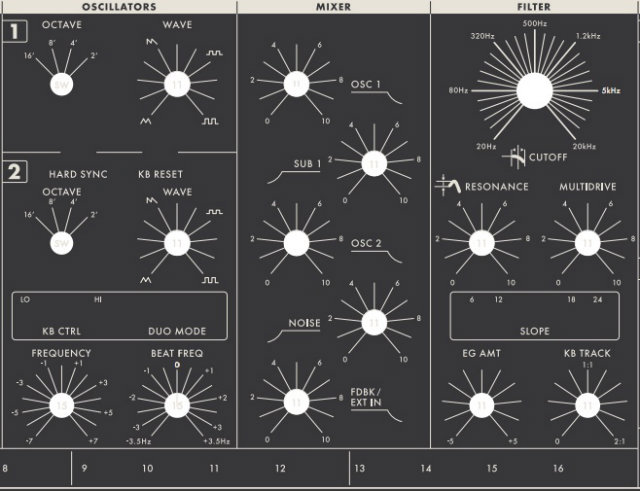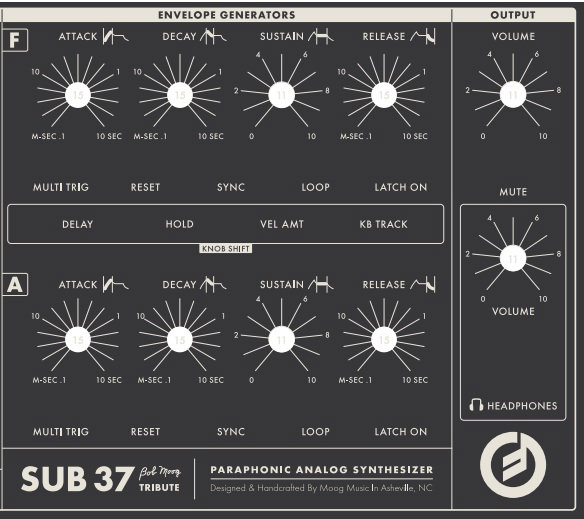 And from Roland: a picture featuring what seems to be the new vocal transformer Roland VT-3.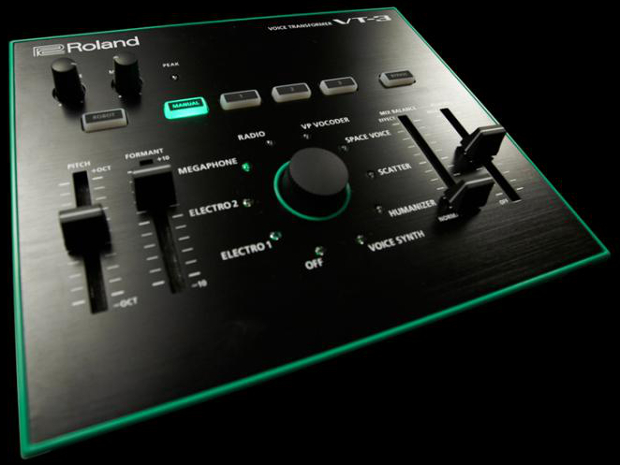 Roland Engineers discuss the initial concept of the TR-808 which was conceived and built in 1980. Although it was designed to create "backing tracks", creative musicians started to use the Rhythm Machine as an instrument and music changed forever. Now the evolution begins again.
ReDominator is an emulation of the classic Alpha Juno 1/2 (JU-1/2), a polyphonic DCO (digitally controlled oscillator) based synth from 1986. The JU-1/2 became popular in the early 90′s techno and rave scene particularly by the classic Hoover sound (which ReDominator attempts to emulate accurately). But beyond those niche sounds there lays a versatile synthesizer that does bass, pads, leads, organs and a lot of other sounds waiting to be discovered!
Available at the Prop Shop:
https://shop.propellerheads.se/produc…
This is not a musical statement or composition. It's just a quick jam with a TR-909, TT-303 BassBot, Red Panda Particle Delay pedal, and an Emma Electronic PisdiYAUwot Distortion pedal. The purpose of this demo is to exhibit the sound of the Bass Bot, the most realistic Roland TB-303 clone to date.
Vintage synthesizer demo track
all synthesizer sounds: Roland Jupiter-4 Analog Synthesizer (1978)
drums: LinnDrum
recording: multi-tracking without midi
fx: reverb and delay
More on this machine:
The first Jupiter synth. It was among one of the first poly synthesizers (4 individual voices which could be synced together for one fat monophonic lead), it had a pitch wheel that could be assigned to the VCA, VCF, VCO or all together, there are 8 memory locations and a cool arpeggiator – the arpeggiator can be heard in the Duran Duran classic, "Rio". It also has a very slow LFO for those ever-so-long filter sweeps. Pretty good for 1978!
Not so cool however, are the 10 preset sounds which sound nothing like the piano, brass or strings they claim to be. The placement of all the preset buttons below the keyboard can be inconvenient, especially while playing it. And as with most old analog synths, the Jupiter-4′s tuning can go out often. Still it is a nice analog synth for creating weird trippy analog sounds.