An old classic returns – Thomas Dolby is at it again
Thomas Dolby invites you to his Time Capsule Tour in New Orleans @ Tipitina's Uptown on March 17, 2012.
Links: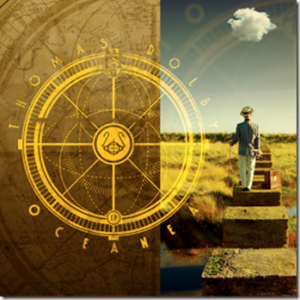 Thomas Dolby is releasing his new album in EP segments to members of his fan club the Flat Earth Society. Membership is free and you can join up here.
He's said on his blog that each segment will have different styles. The first EP was Amerkana which released in June and had a bluegrass vibe. In a recent newsletter Thomas discussed the styles of the first two segments:
I was flattered that so many people embraced it (Amerikana) without being too judgmental about the style I adopted. No 'oh god now Thomas has turned into a country singer–next he'll be doing Grand Ol' Opry wearing sheepskin chaps!' You knew it was just another musical idiom I adopted to help tell my stories, and I thank you for staying so open-minded. 'Oceanea' is a wild journey to a different time and place altogether.
Oceana is now available to members – Click here to visit the online store.
Via MT

Thomas Dolby has posted a couple of video items from his lifeboat studio – The Nutmeg of Consolation (note the Patrick O'Brien reference).
His latest album A Map Of The Floating City, contains a track called Toad Lickers. In these videos, Thomas takes us through the initial demo, through to the recorded band and songwriting process. The back story shows us how Dolby takes an literary idea and turns it into a finished song.
Be sure to check out the second in the series here: Episode 2
Via SSt
It has been some time since we last heard from Thomas Dolby then this nice piece turned up. For his first studio album release in decades, musical innovator Thomas Dolby has been composing music in the uniquely inspirational setting of a restored life-boat. Here he premieres a gorgeous, evocative song from that album — about one night with a legend. He's backed by members of the modern string quartet Ethel.
TEDTalks is a daily video podcast of the best talks and performances from the TED Conference, where the world's leading thinkers and doers give the talk of their lives in 18 minutes. Featured speakers have included Al Gore on climate change, Philippe Starck on design, Jill Bolte Taylor on observing her own stroke, Nicholas Negroponte on One Laptop per Child, Jane Goodall on chimpanzees, Bill Gates on malaria and mosquitoes, Pattie Maes on the "Sixth Sense" wearable tech, and "Lost" producer JJ Abrams on the allure of mystery. TED stands for Technology, Entertainment, Design, and TEDTalks cover these topics as well as science, business, development and the arts. Closed captions and translated subtitles in a variety of languages are now available on TED.com, at http://www.ted.com/translate. Watch a highlight reel of the Top 10 TEDTalks at http://www.ted.com/index.php/talks/top10
Excerpt from Drowned in Sound
Following the recent reissues of synthpop pioneer Thomas Dolby's classic debut The Golden Age Of Wireless and its mini album successor The Flat Earth, journalist Joseph Stannard – Wire, Terrorizer, Plan B – spoke to Dolby for DiS, and discusses his own relationship with these seminal recordings, which oft reside in the shadow of Dolby's 1982 hit 'She Blinded Me With Science'.
I blame my brother. Although he generally viewed his younger sibling with disdain, he occasionally passed down an invaluable fragment of the magic that he was experiencing in his private world, between slinking out of the house to avoid another fight and saving up for white leather trousers he would never wear. One such artifact was a C90 cassette, the inlay of which was hand drawn and featured baffling mathematical etchings. I realise now that these were my brother's ballpoint 'n' compass approximations of the inner sleeve artwork to The Flat Earth, Thomas Dolby's second album, which took up the second side of the tape. The first side comprised one version (there were many configurations) of Dolby's 1982 debut album, The Golden Age Of Wireless, and it was this side that triggered a fascination lasting over 25 years. Appropriately, …Wireless feels like family, an active part of my personal history. Much of my youth was spent travelling from Middlesex, where I lived, to Berkshire, where I would stay with my grandmother during school holidays. Hurtling down the M4, often through sheets of grey drizzle, I would stare out of the car window at the wind-ruffled fields and isolated homesteads which would eventually form an immovable layer of my own internal landscape. I'd listen to my brother's tape on those journeys, the washed out colours conferred by the brooding clouds matched by the shades of grey and green that emerged from Dolby's synthesizers. If that makes …Wireless sound depressing, it isn't. It's just incredibly honest and all-encompassing in its Britishness. This is even reflected in 'She Blinded Me With Science', the song that made Dolby a temporary pop star, an almost cartoonishly English take on electro featuring the interjections of the BBC's favourite Mad Scientist, the late Magnus Pyke. The thought of kids in the Bronx locking'n'popping to Pyke's eccentric splutter, which is entirely likely (Dolby would later produce Whodini's hip-hop classic, 'Magic's Wand'), fills my heart with joy. But that track, tacked on to later pressings in the wake of its success as a single, was an interloper on an album overwhelmingly concerned with loss, escape, heritage and war.
Read the full interview here >>