The much hyped Roland AIRA is now live – packed with classic sounds and modern features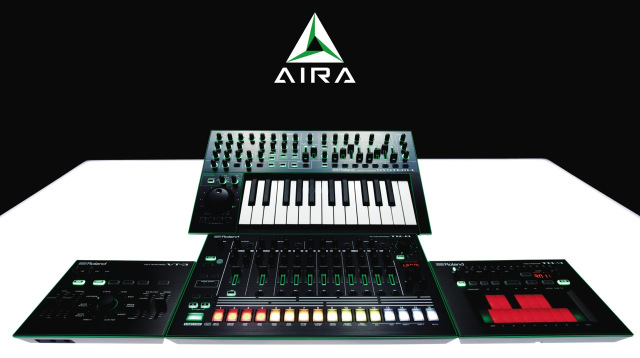 Roland has officially announced its new series of AIRA products:
The AIRA TR-8 Rhythm Performer – a $499 drum machine;
The AIRA TB-3 Touch Bassline – a $299 bassline synth;
The AIRA VT-3 Voice Transformer – a $199 vocal effects processor and vocoder; and
The AIRA System-1 Plug-Out Synthesizer – a $599 virtual analog synthesizer that can transform into a variety of classic synth, and act as a hardware controller for a new line of software synthesizers.
The AIRA series is based on Roland's newly-developed Analog Circuit Behavior (ACB) which the company says faithfully captures the sound of some of Roland's most revered classics. In developing the AIRA line, Roland modeled classic circuits, using original design specs, consultation with original product engineers, and a detailed part-by-part analysis of each analog circuit, using pristinely-archived Roland drum machines and synthesizers.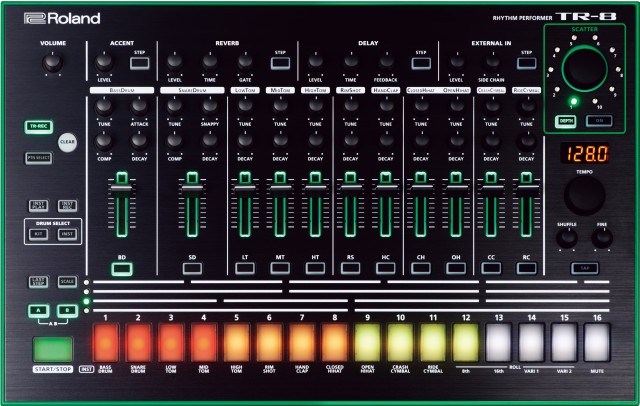 The TR-8 Rhythm Performer is a 'performance rhythm machine'. It offers the sounds of Roland's classic TR-808 and TR-909, 4 audio outputs and greater tweakability than the originals.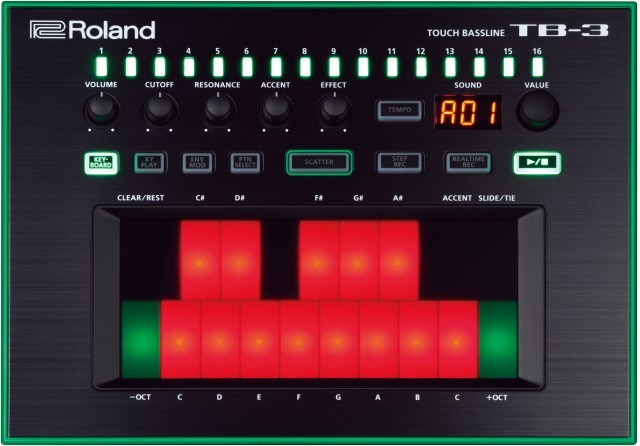 The TB-3 Touch Bassline is based on the classic Roland TB-303.
The new TB-3 Touch Bassline uses Roland's ACB modeling to recreate the classic bassline sound and offers controls that will be familiar to users of the original. But the TB-3 also offers a large touch control surface that streamlines sequence programming and introduces new performance options.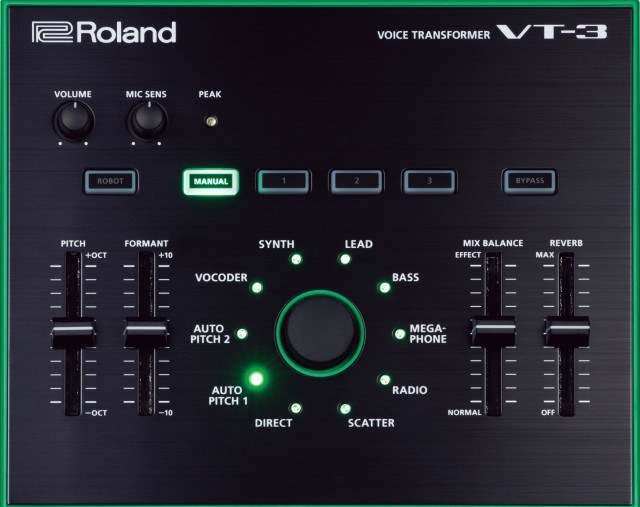 The VT-3 Voice Transformer is designed for creating heavily processed vocal sounds, with pitch and formant shifting, vocoder effects and more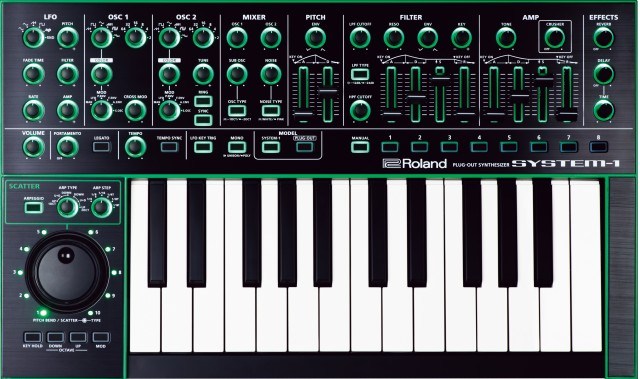 The System-1 Plug-Out Synthesizer is a new keyboard that can transform into a variety of types of synths.
It's very hands-on and knobby, but the key feature is the synth's Plug-Out technology, which lets the System-1 control – and even host – software recreations of classic Roland synths, with no computer connected.
Videos:
Pricing and Availability:
The TR-8 Rhythm Transformer will retail for a street price of $499;
the TB-3 Touch Bassline has a street price of $299;
the VT-3 street price will be $199; and
he System-1 Plug-Out Synthesizer will retail for $599.
Roland AIRA products will be shipping by the end of second quarter 2014
Comments