Exclusive interview with Harald Karla – the Reason Refill maestro at Soundcells
Steelberry Clones got an exclusive talk with the critically acclaimed Reason Refill producer Harald Karla at Soundcells. Soundcells has been active for a long time in developing quality Refills for Propellerhead's DAW Reason, many of which has been featured and reviewed on this blog. Soundcells' Reason Refills covers most angles of electronic music – featuring everything from 8-bit / chip tune type sounds to high quality emulations of classic analog hardware synthesizers like Moog Source to the KORG MS-20, but also a vast amount of very complex ambient pads that would fit any sci-fi movie on the planet. We at Steelberry Clones are happy users ourselves of Soundcells ever growing library of Reason Refills and therefore we thought it about time to dive a little bit deeper into the minds of Soundcells by asking Harald Karla who founded the company in 2008 all those questions that make up the unique sounds of the Soundcells' Refills. Harald Karla have worked as a successful freelance sound designer for quite some time but is now focusing on Soundcells full time.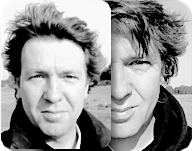 You can visit Soundcells webshop via this link to find out more about the various Reason Refills of Soundcells or simply use the Soundcells banner in the right hand side column to explore further >>>>
You have been active making Reason Refills for a long time – where do you find your inspiration
First and foremost, Soundcells ReFills are products that meet my personal taste. And that is an inspiration and first of all motivation – not just to create a product that the market demands immediately, but to follow your own preferences. Since I prefer to be within Reason, I'm trying to do everything possible there, of course. Also this is the reason for the content of the ReFills. The more I can put in a single environment – the more energy, concentration and creativity remains for the music …
When producing the Refills you often stay true to the original analog synths, for example the MS-20, how do you go about re-creating these sounds
Well – actually that is not my intention to emulate certain classics – it's more the intention to preserve the typical sound characteristics. "Analog Signature" for example is a ReFill, essential to sample those classics – which thus serve as a sound basis and shaping the sound of the ReFills. In this ReFill the analog sound-feeling is in the foreground, and therefore the sampling here was comparatively expensive: In order to have vibrant aesthetics of sound each individual note is played three times and recorded. The capabilities of the NNXT sampler can be heard by repeating a note played on the same sample twice in a row …
The result is a vivid sound that raises a very analog feeling. One should not forget that real analog sounds are not only created by "fluctuating" oscillators, but also generated by other components such as filters, envelopes, modulations of various kinds. And here some analog synthesizer sounds incredibly strong, which can not be done simply by multi-sampling individual notes … At this point, it simply ends the emulation. If you wanted to create the typical sound with all its inaccuracies of the original, it would ultimately imply sampling note for note – very expensive and a different topic …
The Soundcells studio
We know of you as a high-end producer of Reason Refills and more, but can you tell us a little more about your musical background
A story of many – I had a very early interest in the creation of sounds, and in the beginning I did experiment with various instruments, but very early on I ended up focusing only on electronic instruments. From the time of the summer jobs I put all my money in (initially) keyboards, then synthesizers, drum machines, mixers, effects, etc.
I have never taken any lessons. The keyboard I've taught myself and I have always played by ear. Over the years I have dealt extensively with many types of music and electronic sounds, later on I started to create backing tracks to produce dance music with DJs, etc. … – And then finally spent all my time in music. Basically, the years were something of a "full study," which continues to this day … : 0)
Read the full interview here >>
Comments