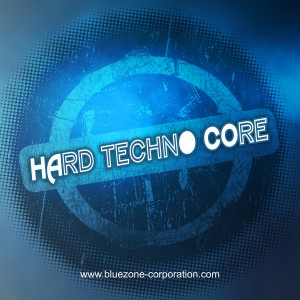 Bluzone has released a powerful sample collection for all techno fans out there:
Hard Techno Core from Bluezone Corporation is a WAV / AIF sample collection professionally recorded by AV Production. This  fascinating sound library offers a wide variety of loops all created from scratch and expertly modified by different audio processors as amplifiers, fat distorsion, lofi and many more. All drum loops, top loops and percussion loops are licensed as Royalty-Free, so you can use them into your commercial compositions with no extra costs.
Very useful and ideal to be used with the best sellers Hard Techno Loops and Schranz Samples, this donwloadable sample pack allows effective and remarkable assembly in all sequencers. This latest samples library is designed and suited music styles as Hard Dance, Schranz, Hardstyle and more.
Hard Techno Core Contents:
Drum Loops
No Kick Loops
Percussion Loops
Technical Specifications:
232 MB Data / 206 files
Formats : WAV / AIFF
Recorded at 142 bpm
Instant Download
Requires Winzip or similar utility to unpack
Suitable for use in all major sequencers
Royalty-Free with no extra cost
Ready to use in commercial production
http://www.bluezone-corporation.com/catalogue/details/80/6/products/hard-techno-core.html
Price : 10.95 €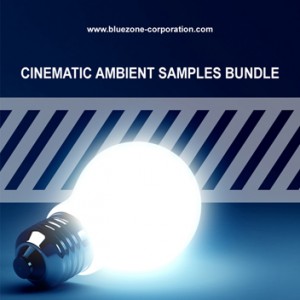 Cinematic Ambient Samples Bundle is such a fascinating collection and an impressive arsenal with 6 of Bluezone Corporataion's best sellers. This new serie offers you some finely crafted and high quality elements to take you on a musical journey.
Inside this inspiring bundle, you have infinite possibilities with over 1080 loops and samples as sound FX, atmospheric sounds, Ambient loops, drums & percussion samples, and many more.
Ambient Breaks : 502 MB Data with 515 Files
Artificial FX : 189 MB Data with 131 Files
Dark Atmospheres & SFX 01 : 342 MB Data with 169 Files
Dark Atmospheres & SFX 02 : 312 MB Data with 169 Files
Ethno & Tribal Ambient : 395 MB Data with 534 Files
Filtered Keys : 139 MD Data with 112 Files
Bluezone has a new Youtube channel up, here is a video from their latest release:
http://www.bluezone-corporation.com/catalogue/details/66/6/products/ambient-b…
Ambient Breaks from Bluezone Corporation is the ultimate collection to jump into professional production of Ambient soundtracks for film, video games, TV series and action. Ambient Breaks is a perfect mix of calm, refined pads reworked with rich, deep synth lines. This new sound bank pushes the limits of ambient sound and can be easily adapted to other styles such as Dubstep, Drum n Bass, Hip Hop, Nu Metal, Pop, Grime and Industrial.
The producers from Bluezone studios are pleased to announce Ambient Breaks. This sound library offers a balance between strong, hard sounds and refined sounds, to keep the finesse of Ambient and Chill Out. With more than 240 loops and samples, Ambient Breaks offers a multitude of possibilities.
This pack also includes an arsenal of drum loops, no-kick loops ( hi-EQ ), drums hits that provide a solid rhythmic basis. Add to this bass lines, synths, (fat synth loops, synthetic loops, infra bass loops and key loops ) as well as sound effects, synth sounds and layers. To make your job easier, all synth lines are in the same key, which means you have a huge kit with which to build your work from start to finish with rich and innovative sequences.
Like all Bluezone Corporation products, this pack is royalty-free and does not require any additional costs or permissions – it's 100% ready to be used in your commecial productions.
Suitable for styles such as : Ambient, Soundtrack, Game & TV series, Breaks, Downtempo, Glitch, Pop, Dub, Dubstep, Grime, Drum and Bass, Industrial, Nu Metal, Hard Rocks, Chill Out, Lounge, Hip Hop, Trip Hop, Electronica, Jazz, Big Beat and Experimental.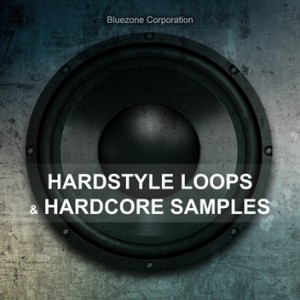 Bluezone has a new release out, here is what they have to say about it:
Bluezone Corporation is proud to present Hardstyle Loops and Hardcore Samples. This brand new sample pack has a wide panel of loops and samples as the reversed kicks, distorted kicks, Hardcore drum samples, basslines, kick and Bass Loops, hardstyle drum loops, sound FX, synth sounds and many more.
Again, Bluezone Corporation propose a pack of Hardstyle / Hardcore. After the massive success of Hard Style and Core, the fresh new sample pack "Hardstyle Loops and Hardcore Samples" offers a wide choice of devastating sounds. With more than 390 loops and samples, this sound's library contains an outfit of innovative and complex sounds. This exceptional pack consists of several directories containing drum samples ( claps, hats, percussions, rides, snares, hard kicks, Gabber kicks and more ), Hardstyle bass loops, kick loops and percussion loops  for  complex assemblies, as well as numerous atmospheric textured samples, pads , FX sounds and synth one shot.
Amateurs of great, fresh sounds and hard tunes will not be outdone. This pro audio tools offers great and various possibilities in styles as Hardstyle, Hardcore, Hard Techno, Schranz, Hard Dance and Hard Trance.
price : 26.95 €
Hardstyle Loops and Hardcore Samples Contents:
Kick Loops
No Kick Loops
Percussion Loops
Bass Loops
Sound Effects
Pads / Layers / Atmospheres
Drum Hits / One-Shots
Synth Hits
Technical Specifications:
385 MB Data / 793 files
Formats : WAV / AIFF
Recorded at 142 bpm
Instant Download
Royalty-Free with no extra cost
Ready to use in commercial production