JMJ released the music video for Glory, a collaboration with fellow FrenchmanAnthony Gonzalez (M83). The video explores how we often glorify the absurd.
Here's what director Lisa Paclet has to say about the video:
"When I listened to 'Glory,' I was struck by the lyrics 'We could never have it all.' That to me crystallized a very contemporary feeling of impotence. Jean-Michel Jarre told me he wanted the video to be 'dark and sunny,' so I opted for a slightly sardonic take on the concept of glory.
I wanted to glorify useless action though a series of absurd sports, preformed by athletes that run after unreachable, constantly shifting goals.
As the clip progresses the athletes subtly rebel against their pointless task, either though deliberate action of failure, breaking the repetitive cycle to which they are constrained. Their failures reveal a breach of humanity, which ricochets within the public; who in turn reacts in a progressively entropic fashion."
Music video by Jean-Michel Jarre, M83 performing Glory. (C) 2015 Music Affair Entertainment Ltd. under exclusive license to Sony Music Entertainment Germany GmbH
This video features Jean-Michel Jarre discussing his upcoming collaboration with the late Edgar Froese & Tangerine Dream on a new EP, Zero Gravity
Music video by Jean-Michel Jarre, Tangerine Dream performing Jean-Michel Jarre with Tangerine Dream Track Story. (C) 2015 Music Affair Entertainment Ltd. under exclusive license to Sony Music Entertainment Germany GmbH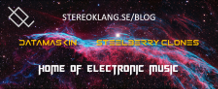 Jean-Michel Jarre with M83 "Glory" is a new track from Jean-Michel Jarre's forthcoming album.
Available on iTunes. Order it now:
http://po.st/JMJxM83
http://jeanmicheljarre.com/
https://www.facebook.com/jeanmicheljarre
https://instagram.com/jeanmicheljarre/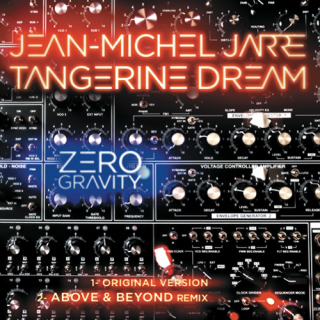 The Vinyl Factory  has announced an upcoming vinyl EP by Jean-Michel Jarre & Edgar Froese of Tangerine Dream.
Jarre collaborated with Tangerine Dream founder Froese  to create the track Zero Gravity.
Jarre plans to release a new studio album, later this year, which will feature the Froese/Tangerine Dream collaboration, along with collaborations with Gesaffelstein, M83 and 3D (Massive Attack).
Jean-Michel Jarre makes the case for why we need to bring Elka Synthex back, and opens up on his deep passion for his 3 Elka Synthexes. Be part of it at http://BringElkaBack.com
Enjoy
Event: Oxygéne Live (as it was known then at Theatre Marigny). For the tour in 2008 it was known as Oxygene in Concert, or to some, Oxygene: 30th Anniversary tour.
When: 12th-26th December 2007. This broadcast was recorded on the last show on the 26th December 2007 and was first shown on EXQI in April 2008.
Where: Theatre Marigny, Paris, France
Other Info:
On September 19th 2007, Jarre re-recorded his Oxygene album for it's 30th Anniversary with special 3D cameras at the Alfacam studios, Lint, Belgium, and was released on his DVD Oxygene: New Master Recording. The audience consisted of a very small number of invites only. After this, Jean Michel decided to perform a series of 10 concerts at the Theatre Marigny in Paris, France, of which each show held a maximum capacity of 1,000 seats per show.
Tracklisting:
1: Prelude
2: Oxygene Part 1
3: Oxygene Part 2
4: Oxygene Part 3
5: Variation 1
6: Oxygene Part 4
7: Variation 2
8: Oxygene Part 5
9: Variation 3
10: Oxygene Part 6
11: Variation 4
12: Oxygene 12
Musicians:
* Jean Michel Jarre
* Francis Rimbert
* Dominque Perrier
* Claude Sammard
John '00' Fleming sits in for a Computer Music Producer Masterclass session. This entire series discusses the process of remixing Jean Michel Jarre's famouse "Oxygene" track. Part one, John discusses how he worked with his partner sharing files due to long distance, how he prefers to design his own pad sounds versus flipping through pre-sets and the benefits there-of.
Follow John 00 Fleming and JOOF Recordings:
http://www.john00fleming.com/
http://www.facebook.com/pages/John-00…
http://twitter.com/John00fleming
http://soundcloud.com/john00fleming
Giorgio Moroder / Riva Lima
Korg N364
EMU 1×1 USB MIDI
Chronologie 4
All sounds are made in Korg N364, not vstis, not samplers, only external daw sequencer
On the eve of New year in the Olympic city of Sochi, Jean Michel Jarre will open a new «Galaxy»!
The full version of the concert!