January 15, 2009 · Posted in
Electronic Music
·
Comments Off

on Hottest things at NAMM 2009
1. Ableton Live 8
The indications are that a new version of Ableton's groundbreaking DAW could be shown in Anaheim.
2. The 'producer product' from Native Instruments
We already know that NI will be launching three new products at NAMM – a hunch is that it will be the biggest NI product innovation in years".
3. Cubase 5
Steinberg's revelation that its NAMM announcement will concern "the apex of many years of technology developed through our passion to help musicians, composers and producers realise their musical creativity" certainly points towards a Cubase update.
4. Melodyne Direct Note Access
Having had its release date delayed – it was originally supposed to be available in the fourth quarter of 2008 – we hear that it's finally ready to go, and should be shown in its almost-finished form at NAMM.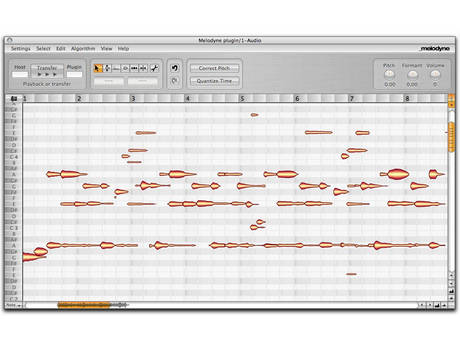 5. AmpliTube 3?
IK Multimedia has plans to announce something, and a new version of AmpliTube seems like a logical launch for them.
6. NI new drum machine >> Maschine
Native Instruments will be introducing Maschine – a next generation groove production studio that combines hardware and software – at the 2009 NAMM Show.
March 13, 2008 · Posted in
Electronic Music
·
Comments Off

on Music Messe 08: Melodyne Direct Note Access
Can´t wait to buy it

[youtube=http://www.youtube.com/watch?v=jFCjv4_jqAY]
Direct Note Access is a technology that makes the impossible possible: for the first time in audio recording history you can identify and edit individual notes within polyphonic audio material. The unique access that Melodyne affords to pitch, timing, note lengths and other parameters of melodic notes will now also be afforded to individual notes within chords.
Take a stereo (or mono) track of polyphonic audio – piano, string quartet or whatever and then through some kind of wizardry, explode this into the separate individual notes and edit to taste as you would with monophonic audio within Melodyne.
C=iao :-)la