Music video for Community with The Mobile Homes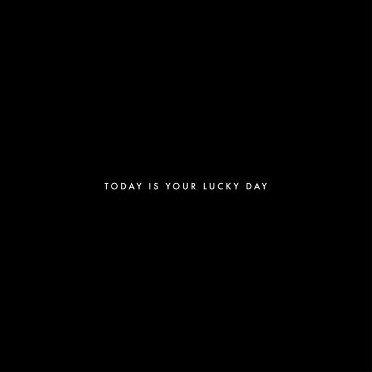 The Mobile Homes' are re-releasing the album "Today is Your Lucky Day" on vinyl. Originally released in 2009, the band now celebrate their 30 year anniversary with a vinyl edition of the same release. The vinyl version holds a new version of the track "Close" and the new song "Disappointment".

The LP comes with white title strip (obi-stip) and printed inner sleeve.

The Mobile Homes formed in 1984. Early in their career they supported Nitzer Ebb and Laibach on their Scandinavian-tours. They have worked with Karl Bartos from Kraftwerk and made the music to one of the biggest SAS (Scandinavian Airlines) campaigns ever.
Preview of a new song from The Mobile Homes – Disappointment.
Note: This is a demo version of the song.
Mobile Homes are back with a very strong album after 25 years!!
[youtube=http://www.youtube.com/watch?v=PsTngq_2QkY&feature=player_embedded]
And as I said I don´t buy very many albums these days, but this one is definately worth checking out if you are into synth pop, electro or similar sounds. Below I have included a review posted in Release Music Magazine, which give you a bit of an overview.
Cheers
I take my hat off for 25 years of providing me with a soundtrack. The Mobile Homes have been by my side since "Hurt" (I had to re-discover their early vinyls later on) and even though later efforts have faltered on the verge of collapse, I never gave up hope completely. The quartet is now a trio, but their gloomy electronic trademark sound has been resurrected on "Today Is Your Lucky Day".
All it takes is a few seconds. Right then and there long time fans will be nodding and smiling uncontrollably. "I Give You", a gritty cousin to almost any song off "Nothing But Something, introduces their new, old sound and a lively production helmed by Sami Sirviö (of Kent fame). The second track on this nine-piece journey of personal darkness is called "Ill". It is also one of The Mobile Homes best tracks ever. Musically melodic and superbly crafted with a stunning chorus. It all continues like this, simmering on a ridiculously high level all the way through to the reconstructed version of first single "Close" (I do like the "Speak & Spell"-esque original better, though). "How People Talk", another buzzing midtempo highlight, follows a similarly breathtaking path of energetic synths nursing Hans Erkendal's new and improved vocal work.
It should be mentioned that even though Andreas Brun is officially no longer a member, he has written or co-written all of the songs on the album. I would have loved to hear him sing a ballad as well (like the glorious "The More I Think, The Deeper I Sink"), but the album is so strong that I keep forgetting that craving.
"Today Is Your Lucky Day" almost makes me forget that the Swedish Spring is in full bloom, transporting me to dark, rainy Autumn streets, intensively pondering life and love. The Mobile Homes are simply masters of melancholic synthpop, maybe now more than ever.
It sure has been a while but now they are back

There new song below:
[youtube=http://www.youtube.com/watch?v=f2Nn54Rhv48&eurl=http://profile.myspace.com/index.cfm?fuseaction=user.viewprofile&friendID=153575698&feature=player_embedded]
Biography:
The Mobile Homes was formed 1984 by Andreas Brun, Patrik Brun, Hans Erkendal, and Per Liliefeldt.
At first there where many bands playing in the same premises, but later there where only a few left and they decided to form The Mobile Homes.
Early in their carreer Mobile Homes performed on both Laibach and Nitzer Ebb´s Scandinavian tour.
The band has been signed under many labels. It started with Papa Records, but that company where later no more so they had to search for a new label.
Mobile Homes contacted Christer Sandelin and signed under his label Alpha. At Alpha they released the single "I know I will die", and after that they signed under Sonet.
Later they changed record company again, and this time they signed up with Hawk Records. At Hawk they released the albums "Hurt" remixed by Denniz Pop, "Nothing But Something" Produced by Christian Falk, "Test" Produced by Joolz Beeston (Ex Nitzer Ebb and "Meanwhile".
After a long break they signed under the german company SPV GmbH and in Sweden under Arcade/CNR.
Together with the ex Kraftwerk member Karl Bartos they released the album "Mobile Homes" in 1998. The most radioplayed song on that album was "You make the sun shine" which was later the music in a commercial for the airline SAS.
In 1999 the record company Memento Materia released a best of Mobile Homes album called "There is no place like away".
After the album "Mobile Homes" they signed under Sprinkler/Universal Records and released the single "It..s all for the best". Then they left Sprinkler/Universal and signed under Subspace Communications.
At Subspace Comunications they released the album "The world will listen" and the singles "Nostalgia" and "The more i think the deeper i sink". The world will listen is recorded in the "Polar" studio, the former ABBA studio.
In may 2003 Mobile Homes signed under BMG Sweden and they released an EP produced by Sami Sirviö from Kent and Stefan Boman. Soon they will release the new Album "Today is your lucky day" Produced by Sami Sirviö (Kent)