http://www.ohmstudio.com Make music together with your friends in real-time! Ohm Studio is the first ever real-time collaborative music workstation. It's an full-featured DAW for Windows and Mac allowing you to compose/produce with music partners from the whole world. It supports VST plugins! Want to joint the beta-test? It's still in time
Reason maestro Peff is back with a new video:
Video overview of using the OHM64 with Reason 5 to create a live pa setup to switch loop slots and crossfade between sources and effects. It's not really music composition, but more like Loop Jockeying.
Controls are mapped via standard remote override mapping, however this setup requires a bit of remote codec hacking to alter the behavior of the function keys and top 4 rows of buttons.
http://propellerheads.se
http://lividinstruments.com/hardware_…
A trio of screenshots from the beta version of Ohm Force's Ohm Studio online DAW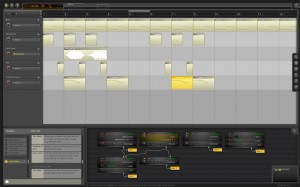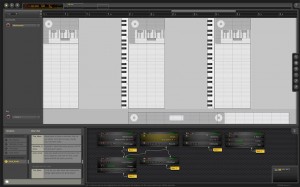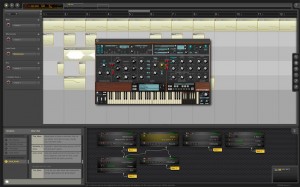 The interface is looking rather more colourful now, and the session/chat window at the bottom left gives an idea of how you'll be communicating and collaborating in Ohm Studio come the middle of December, which is when our informant tells us beta testers will be mailed their invitations and download links.
Head over to the Ohm Studio website and get your name on the list!
Via CM
Make music online with your friends in real-time with the Ohm Studio.
Subscribe to the beta-test at http://www.ohmstudio.com ! Soundtrack by Versus, check their music at http://www.versusmusic.org