Background information below (Googlish):
From Córdoba, Argentina Córdoba but Martin Castro and Mauricio Piombo sent us some incredible instruments, Synthetic Instruments Reaktor ensembles to generate quite complex sounds and textures as is typical autechre, which certainly does not leave you indifferent. We have loved all your devices, also has a wide range, sound generators (RA1D3N v1 – SOUND GENERATOR), the beatbox Flash Dance (Matrix Drum Machine), the synthesizer wavetable rhythms (SINESTESYNTH – RHYTHMS WAVETABLE SYNTHESIZER ), and the synth TERRA INC0GN1TA – (sYNTH PADS) Flash Dance -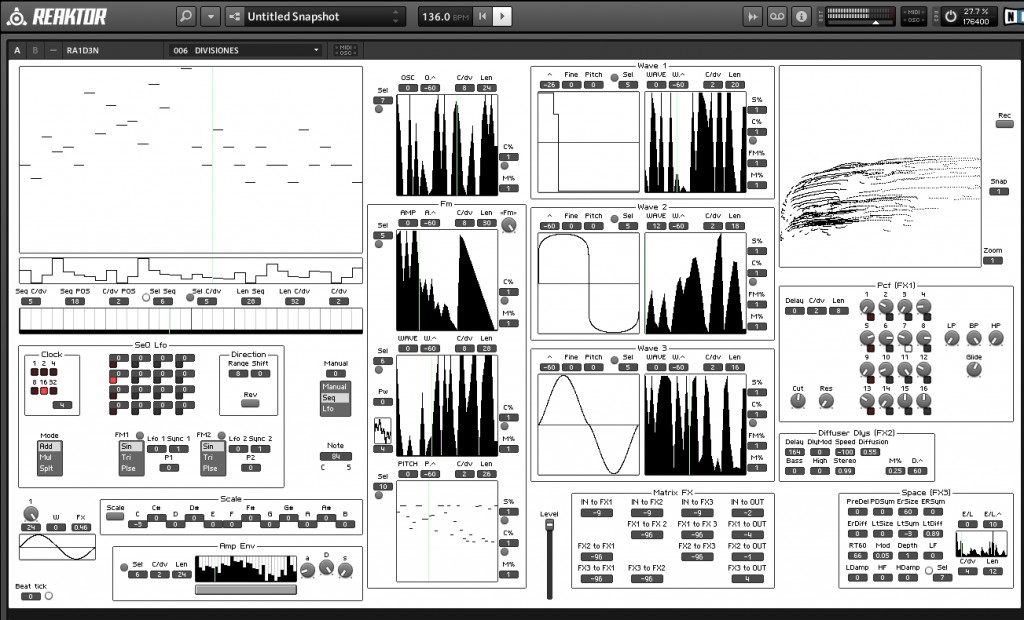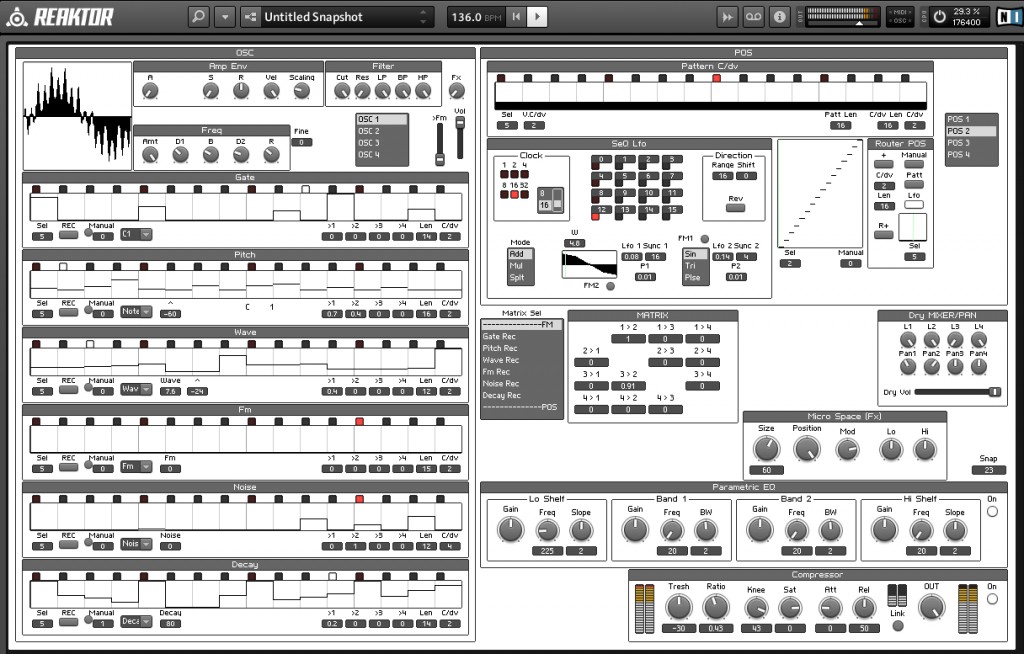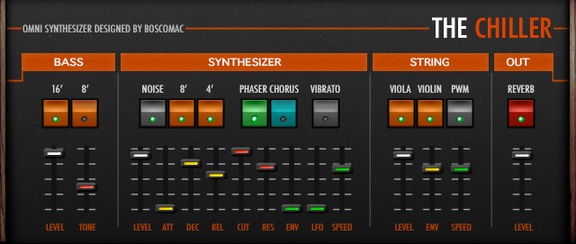 Boscomac has introduced The Chiller, a free synthesizer ensemble for Native Instruments Reaktor.
THE CHILLER is an omni-synthesizer which includes a bass section, synth section and a string section. Inspired by the ARP Omni, it is very easy to use and offers a synthetic orchestra on hand.

The instrument delivers a sound cold, reminiscent of the eighties and the new wave. The bass section is monophonic (active from C0 to C4) and other sections cover the entire keyboard. All sections can be played together.

In the autumn, let's play with the chiller.
The Chiller is a free download. Donations are appreciated.
Tranz8ight4 Version 2
The TR-84 has two independent 16 beat sequencers, each driving a bank of Sine-PW oscillators
and Noise-PW generators. The oscillators and generators use an interactive modulation matrix, producing a powerful complex multitude of varying tones that react to each other. Switch on the Jammer and it will improvise and interact with the sequencer taking a basic pattern in new directions. The Jammer creates a more complex rhythmic variation extending the loop cycle way beyond the original.
On the mixer side we have dynamic filters, a compressor limiter, reverbs, delays and modulated effects that can sync to the Jammer. The TR-84 has a matrix patch-bay that lets you chain effects in any order, inserting them into the mixer sends. Put all this together and you have a Dynamic Improvised Analog Percussive Loop Generator (Drum Machine) that thinks it's a Didgeridoo. Plus……….. The TR-84 has Midi in so you can play it from your Controller or DAW.
For more information visit www.everythingturns.com
The Samples used in this demo (plus a few more) are available for download at the ET site.