"nice! nice update! Splendid sound quality. Splendid version upgrade"
What's New in Version 1.4
• SoundCloud Sharing – share your Figure tracks with access to Facebook, Twitter and more
• Introducing Audiobus support: Now you can stream live audio directly to other Audiobus-compatible apps! See http://audiob.us for more information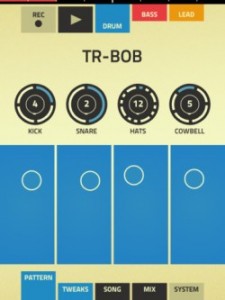 Propellerhead has updated Figure for iOS, adding some frequently requested features, like SoundCloud and AudioBus support.
Here's what's new in Figure 1.4:
SoundCloud Sharing – share your Figure tracks with access to Facebook, Twitter and more
Audiobus support: Now you can stream live audio directly to other Audiobus-compatible apps
Background audio (in device Settings)
Sort song list by Name/Date
Bug fixes and performance improvements
Figure is $.99 in the app store >>
The nitty gritty details:
• Bass & lead parts use Reason's Thor synthesizer
• Drums powered by Reason's Kong drum machine
• Play in different keys & modes. Set once or change on the fly.
• Increase the Shuffle to loosen up your beats
• Turn up Pump to add a club sound to your tracks
• Adjust levels using Propellerhead's legendary mixer
• Save, browse and load song files
• Set length of loop (1,2,4,8 bars)
• Export audio to iTunes File Sharing
ReBirth for iPad: https://itunes.apple.com/us/app/rebirth-for-ipad/id401704148?mt=8
Figure: https://itunes.apple.com/app/figure/id511269223?ls=1&mt=8
What's better than making music? Making music with a friend of course! And doing it instead of working, like Kalle and Mattias…
With ReBirth for iPad's Duo mode two people can make squelchy techno music on the same iPad. Connect ReBirth to other equipment with MIDI Sync, or enable WIST sync to bring Figure or other WIST-enabled apps into the mix.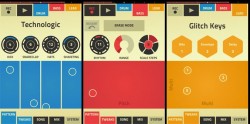 Propellerhead today updated Figure, its iOS beatmaking app, adding the most requested features.
Here's what's new in Propellerhead Figure 1.1:
Save, browse and load song files
Set length of loop (1,2,4,8 bars)
Export audio to iTunes File Sharing
Better recording. Tap record and then draw on the pad to start your recording. Or just press Play.
Performance and bug fixes
The update is free. Figure is $.99 in the App Store.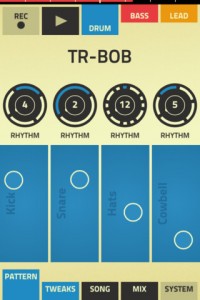 "Truly designed for mobile user on the go, Figure gives you drums, bass and lead synth, controlled by an incredibly easy to use touch interface that gets you sounding great literally in seconds. Slide your finger across the play pad and hear your bass line play. Tweak the Rhythm, Range and Scale Step wheels to get the result you're after. Programming drumbeats is just as easy. Set the rhythm and play the drums with your fingers. You won't want to stop. You won't believe how amazing you and your phone can sound."
Figure is available in the App Store now.
iPhone 4 or higher is recommended. Playback works on fine on my iPhone 3GS but recording fast drum parts tends to gets very sloppy.