September 13, 2012 · Posted in
Uncategorized
·
Comments Off

on In the studio with Adrian Utley (Portishead) – Synth Collection Tour
Earlier this week we saw Adrian trying out the Arturia MiniBrute now it is time to check out his own studio and large synth collection
Source visited Portishead's Adrian Utley in his home studio to get his reactions to the Arturia MiniBrute analog synth. While we were there Adrian gave us a tour of his analogue synth collection (the stuff that was there, that is!).
Massive thanks go to Adrian Utley for kindly letting us visit, and for sharing his thoughts.
Information on the Arturia MiniBrute can be found here:
http://www.arturia.com/evolution/en/products/minibrute/intro.html
Find a UK Dealer to pre-order a MiniBrute:
http://sourcedistribution.co.uk/dealers/area.asp?item=arturia
For more on Portishead and Adrian Utley:
http://www.portishead.co.uk/
September 12, 2012 · Posted in
Uncategorized
·
Comments Off

on Adrian Utley (Portishead) meets the MiniBrute
Arturia had the privilege to interview Adrian Utley, guitarist and synthesist from the world renown trip-hop outfit Portishead.
In this exclusive video shot in Bristol, Adrian shares his love for the MiniBrute analog synthesizer that he just got, and takes us on a massive sonic journey by hooking it up to his trustworthy Echoplex tape delay.
Check the full version here:
Main feature: http://www.youtube.com/watch?v=X614aeTzq7k
Bonus Synth Tour: http://www.youtube.com/watch?v=YT0l-OsGpgA
July 2, 2010 · Posted in
Uncategorized
·
Comments Off

on Friday electro music update feat. Gary Numan and Portishead
Some nice friday music news: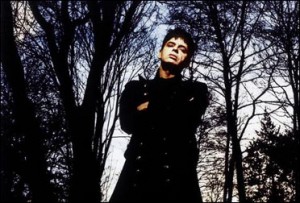 Gary Numan is set to perform his 1979 album "The Pleasure Principle" (Numan's first album under his own name) in full on his upcoming North American tour. Kicking off in Orlando, Florida on October 17, Numan will perform the album in its entirety, plus songs from his upcoming new album "Splinter". It will be Numan's first North American tour since 2006.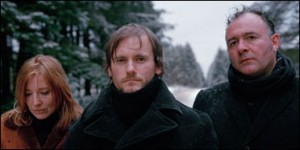 Portishead have announced that they are about to begin work on a new album which will be the follow-up to 2008's "Third". The news was confirmed by the group's Geoff Barrow on BBC 6 Music adding that the band would start writing for the LP this summer.