Here is a demo Jordan Passmore recorded that is composed solely of tones from the Yamaha MU80. Ableton is sequencing most parts while he plays one patch manually. The track's clips are all triggered by me with a Novation Launchpad. No effects were added to the MU-80.
"I feel like a lot of producers dismiss ROMplers like the Yamaha MU80 but I really, really enjoy using these things. They're limited in a fantastic way; paired up with a solid sequencer (like Ableton) you can arrive to a place in your productions you may never thought existed."
More info: http://blog.dubspot.com/atropolis-tra…
In the final installment of his three-part Ableton Live video tutorial on how to create a custom instrument rack for trap music production, Dubspot instructor Adam Partridge a.k.a. DJ/producer Atropolis explores the fundamental rhythm of trap.
Every genre of music has a distinct rhythm that defines the style. Understanding the attributes is the first step to creating any specific type of rhythm. I like to refer to these key rhythmic characters as "anchors". For example, in trap, the common snare pattern falls on the third down beat of every bar. So I like to set these anchor points first. Once I have that consistant snare pattern, I am free to color in the beat with the kick pattern. Music is all about feeling. Experiment with different grid sizes, and place the kick where ever you feel like it works bests. Make sure the loop is playing while you are doing this. After you complete this step, add the hi-hat pattern. – Adam Partridge
This video shows how to first record and overdub clips in Note Mode and then how to play and combine them in Session Mode.
In this video Mitch Lee, Ableton Certified Trainer and Course Developer at Beat Drop walks through building a track while showcasing some of the new features in Ableton Live 9.
Please note. The version of Ableton Live used in this video is a Beta version which may offer features or workflows that differ from the release version when it comes out.
Mad Zach takes a sit down with Ableton's new controller, Push.
Push is a new controller from Ableton that features a high-performance 64-button grid, backlit LED screen, and a plethora of function buttons dedicated for total control over Ableton. Although at quick glance Push might look a bit like a Novation Launchpad on steroids, it's actually much more.
The Good: Great feeling buttons with accurate velocity sensitivity and nice rebound (suitable for clip launching and finger drumming). Impressively bright LED's with included power supply. Groundbreaking integration with Ableton lets you build grooves and compose songs without ever touching a mouse. Super long throw touch fader with pitch bend resolution.

The Bad: A bit on the heavy side. Although the knobs feel smooth, they are endless rotary and are not optimal for extreme knob twisting and controllerism. Grouped drum racks behave like instruments. Drum rack grid on left side (would have made more sense on the right). Would have liked to see more routing and sound design tools accessible through the hardware.

The Bottom Line: This versatile and thoughtfully-engineered control station makes working with Ableton a much more musical experience. A true "instrument," Push gives us an intuitive and expressive way to build songs, grooves, melodies, and harmonies. Although it doesn't do anything we couldn't technically do before using a mouse, it excels in recontextualizing the Ableton platform and getting you into music world instead of mouse land.
Read his full review and preorder a Push here: http://www.djtechtools.com/2013/03/12…
First in a series of Ableton Push performance videos. Featuring Brooklyn's own Derek VanScoten aka D.V.S.*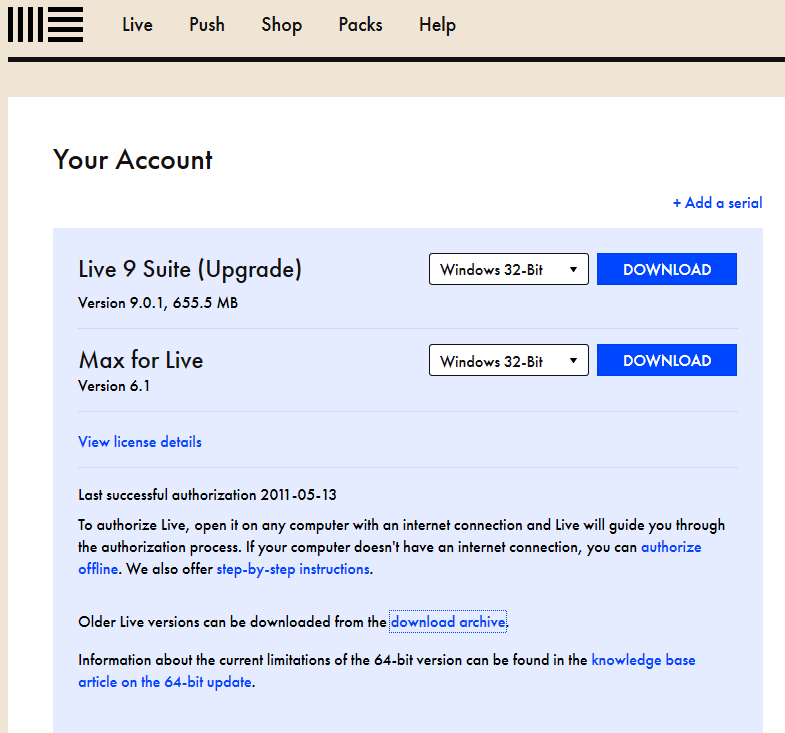 Live 9 is now available for download from www.ableton.com
Ableton Push – more than a controller
Dennis from Ableton goes over a few of the key features within their new DAW and performance controller, Ableton Push.
Atlanta's own Tech Beats gives us a live demo using Ableton Push.
"Push is a new instrument that solves an old problem: how to make a song from scratch. With hands-on control of melody and harmony, beats, sounds, and song structure, Push puts the fundamental elements of music making at your fingertips – and it fits in a backpack alongside your laptop. 64 pads give you multiple ways to make beats. Play, step sequence, and navigate your loop – all at the same time."