Mad Zach takes a sit down with Ableton's new controller, Push.
Push is a new controller from Ableton that features a high-performance 64-button grid, backlit LED screen, and a plethora of function buttons dedicated for total control over Ableton. Although at quick glance Push might look a bit like a Novation Launchpad on steroids, it's actually much more.
The Good: Great feeling buttons with accurate velocity sensitivity and nice rebound (suitable for clip launching and finger drumming). Impressively bright LED's with included power supply. Groundbreaking integration with Ableton lets you build grooves and compose songs without ever touching a mouse. Super long throw touch fader with pitch bend resolution.

The Bad: A bit on the heavy side. Although the knobs feel smooth, they are endless rotary and are not optimal for extreme knob twisting and controllerism. Grouped drum racks behave like instruments. Drum rack grid on left side (would have made more sense on the right). Would have liked to see more routing and sound design tools accessible through the hardware.

The Bottom Line: This versatile and thoughtfully-engineered control station makes working with Ableton a much more musical experience. A true "instrument," Push gives us an intuitive and expressive way to build songs, grooves, melodies, and harmonies. Although it doesn't do anything we couldn't technically do before using a mouse, it excels in recontextualizing the Ableton platform and getting you into music world instead of mouse land.
Read his full review and preorder a Push here: http://www.djtechtools.com/2013/03/12…
First in a series of Ableton Push performance videos. Featuring Brooklyn's own Derek VanScoten aka D.V.S.*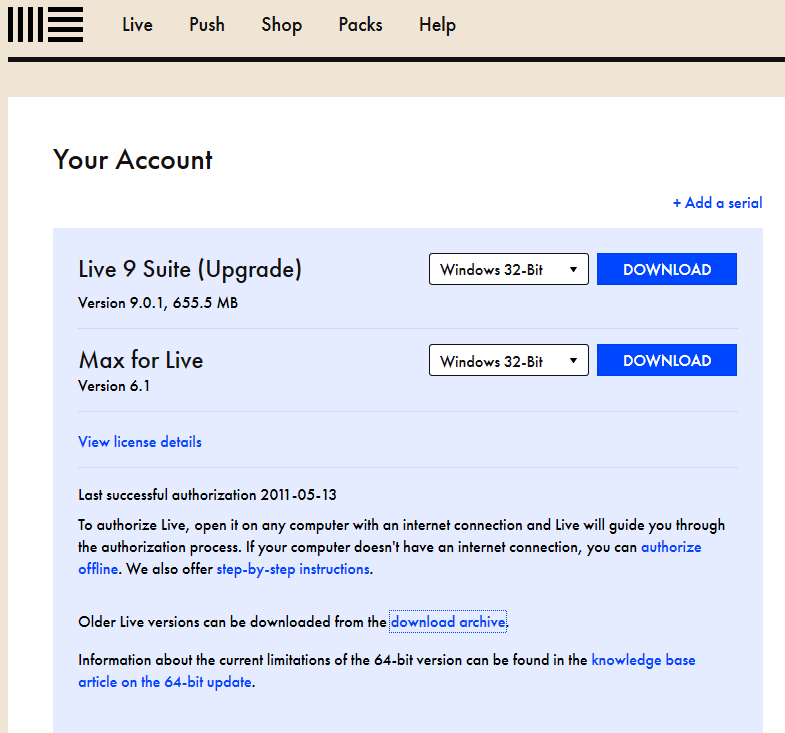 Live 9 is now available for download from www.ableton.com
Ableton Push – more than a controller
Dennis from Ableton goes over a few of the key features within their new DAW and performance controller, Ableton Push.
Atlanta's own Tech Beats gives us a live demo using Ableton Push.
"Push is a new instrument that solves an old problem: how to make a song from scratch. With hands-on control of melody and harmony, beats, sounds, and song structure, Push puts the fundamental elements of music making at your fingertips – and it fits in a backpack alongside your laptop. 64 pads give you multiple ways to make beats. Play, step sequence, and navigate your loop – all at the same time."
Koushion is a MIDI Step Sequencer iPad app that allows you to easily program drum patterns, melodies, and more using your existing hardware synthesizers, softsynths, samples, and other electronic music gear. In this video we use Koushion to sequence a variety of Moog analog synths, the Moog Guitar's filter, and soft synths in Ableton Live. Look for Koushion in the Apple App Store.
Here's a 50 minutes presentation of Live 9 and Push. In partucular the second half presnting Push is very interesting. Push is going to be big…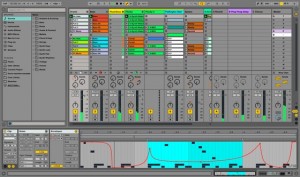 Ableton has announced two groundbreaking new music-making products: Live 9, the music creation software with inspiring new possibilities, and Push – Ableton's first hardware instrument for Live.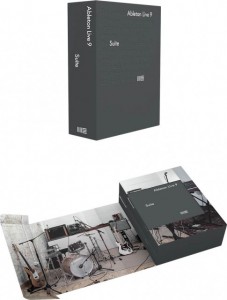 The upgrade to version 9 greatly expands the creative possibilities of Ableton's popular Live software.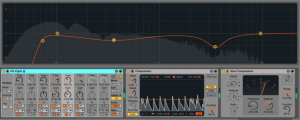 Changes in Live 9
Session automation: In Session View, automation can now be recorded in real time directly within clips. Automation can move together with clips between Arrangement and Session View.
Find sounds fast: Live's new browser puts all instruments, effects, samples, and plug-ins in one easy-to-navigate view. Drag and drop folders from anywhere on your computer, search as you type and navigate from the keyboard to find everything quickly.
Discover new sounds: Live comes with a large selection (3,500 in the Suite edition) of production-ready sounds, which were carefully crafted with the help of over 40 artists, sound designers and engineers. All sounds feature Macro controls for fast access to their most meaningful, musical parameters.
Get your sound right: Live's studio effects have all been reworked for even better sound and usability. The Glue Compressor is a new effect – an authentic model of a legendary 1980s console bus compressor. EQ Eight has an audition mode for isolating frequencies and an expandable spectrum display. The Gate and Compressor effects feature a Gain Reduction view which shows changes in signal level over time.
Extract music from samples: Live's new Harmony, Melody and Drums to MIDI tools extract natural-feeling MIDI directly from the favorite parts of your music collection. You can also sing, tap a rhythm, play any solo instrument, then use Melody or Drums to MIDI to turn your recordings into MIDI clips that you can edit and reuse with any sound.
Edit the details: Transpose, reverse and stretch MIDI notes or warp clip automation and add curves to automation envelopes. New tools and an improved workflow allow fast and flexible editing of musical ideas.
Max for Live – now in Suite: The Suite edition of Live 9 comes with Max for Live and its many unique instruments, effects and tools. Max for Live itself includes 24 new devices such as a convolution reverb, new drum synthesizer instruments, MIDI echo as well as reworked versions of classics such as Step Sequencer and Buffer Shuffler 2.
Ableton Live 9 will be available in the first quarter of 2013. Prices start at $99 USD/79 EUR (Live 9 Intro download version), $449 USD/349 EUR (Live 9 Standard download version) and $749 USD/599 EUR (Live 9 Suite download version). Upgrades to Live 9 Standard / Live 9 Suite vary in price depending on the Ableton products you already own.
With Push, Ableton presents a new hardware instrument designed to solve an old problem: how to make a song from scratch.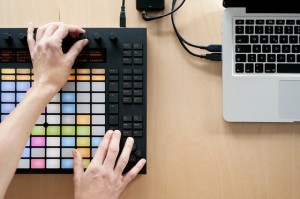 Push provides direct, hands-on control of melody and harmony, beats, sounds and structure, powered by Ableton Live running on your computer. High-quality, dynamic pads, buttons, encoders and display combined with an innovative workflow allow you to play and compose musical ideas without the need to look at or touch your computer, and more importantly, without interrupting the musical flow.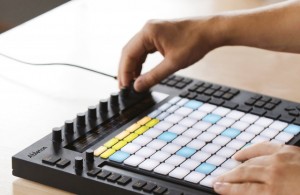 Push features
Play and sequence beats: Push's 64 velocity- and pressure-sensitive multi-color pads can be used to play, step sequence, and navigate within rhythm patterns – all at the same time. The 11 touch-sensitive endless encoders can control device parameters, adjust velocity, nudge timing and more.
Play melodies and chords in a new way: Push "folds" a keyboard's worth of notes into its 64 pads, with different pad colors showing the key center and other notes in the key. This allows you to play in every key using the same finger patterns, move between keys at the touch of a button, and explore new harmonies and phrases.
Improvise with song structure: Push expands the scope of creation with its unique workflow. Using just a few buttons to trigger clips, overdub notes, move between song materials and variations lets Ableton Live itself become an intuitively playable instrument.
Move smoothly from creation to arrangement: Push offers both the inspiring instrument to start creating music, and the full-featured software to finish off a track. Everything created with Push is laid out in Ableton Live on your computer – ready for fine-tuning, arrangement and export.
Includes Ableton Live 9: Push includes Ableton Live 9 Intro and works with any edition of Ableton Live 9 (Intro, Standard, Suite). All the included instruments, effects and sounds, as well as your own libraries, are ready to be played, tweaked, and personalized.
Designed by Ableton, built by Akai Professional: Utilizing Akai Pro's long-standing expertise in the field of pad controllers, Push features 64 pressure and velocity-sensitive RGB (multi-colored) pads with an adaptive layout and a touch strip with 24 LEDs for pitch bending or navigating through a Drum Rack. The 11 touch-sensitive encoders and LCD display adapt dynamically to control and show active parameters.
Fits inside a backpack alongside a laptop: Push is 370 mm / 14.57 inches wide, 293 mm / 11.54 inches deep and is 46 mm / 1.81 inches in height (including encoders) and weighs 2990g / 6.59 pounds. Backside connections are a USB port, power adaptor input and two assignable footswitch inputs. (Push is USB-powered, the brightness of the display and LEDs can be increased by using the included power supply).
Push cover: An optional steel cover doubles as a sturdy, angled stand for performance.
Push will be available in the first quarter of 2013 for $599 USD/499 EUR. Push includes Ableton Live 9 Intro and works with any edition of Ableton Live 9 (Intro, Standard, Suite). Bundle upgrade discounts will be available for owners of previous versions of Live.
More info here >>
DJ Zinkus speaks about his own vision of EDM Live performance at events and makes live performance demo of personally designed music control panel on iPad (Lemur).
www.djzinkus.com
Koushion is a MIDI Step Sequencer iPad app that allows you to easily program drum patterns, melodies and more using your existing hardware synthesizers, softsynths, samples and other electronic music gear. Works great with Ableton Live and other DAWs. Look for Koushion in the iPad app store.