Night Café is taken from the forthcoming album English Electric.
Pre-order on iTunes here: http://smarturl.it/iTunesEE
Pre-order physical copies here: http://omd.firebrandstore.com/
From the upcoming OMD album English Electric out April 8th.
Preorder your physical copy from http://omd.firebrandstore.com/
Preorder on iTunes from http://smarturl.it/iTunesEE
Manhattan Clique Remix of the forthcoming OMD single Metroland. Metroland is out 25th March digitally and on limited 12″ vinyl from http://omd.firebrandstore.com/metrola…
Metroland, the first single from the forthcoming album English Electric.
Preorder English Electric and the Metroland 12″ single at http://omd.firebrandstore.com/
Kraftwerk's opening show at the Tate; incredible, say OMD
This article is taken right of the BBC website, we own no rights to the content, enjoy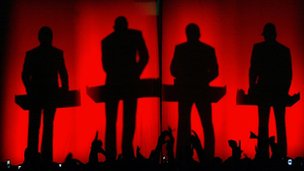 The first of eight shows by German electro pioneers Kraftwerk has taken place at London's Tate Modern. Among the 1,250-strong crowd were Andy McCluskey and Paul Humphreys, whose music with Orchestral Manoeuvres In The Dark has been heavily influenced by Kraftwerk. What did they make of the performance?
McCluskey described it as "the best multimedia arts project on the planet".
"It gets better and better. I saw them three-and-a-half-years ago at the Manchester Velodrome and now that the whole show is in 3D, with surround sound, it's incredible.
"It's amazing that 40 years into their career, they're still relevant.
"The whole remit of Kraftwerk, when they moved away from that early jazz krautrock roots, was that they were trying to get away from Anglo-American cliches. When I saw them in 1975 they had their names in neon lights and they had some projections.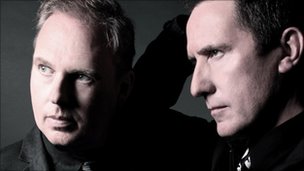 "They were already quite minimal but they were moving away from the cliches. This now, with the whole show in 3D, is taking it to the nth degree, 30 odd years later. It's a wonderful extra string on their bow.
 Orchestral Manoeuvres in the Dark were heavily inspired by Kraftwerk
"I have to admit… some of the songs reflect the fact that they are so distilled that it's hard to put [visuals] to them, but for two hours the whole show was incredible."
Fellow OMD member Paul Humphreys added: " To move from concert halls into museums is the perfect move for them, because even from the very beginning they were performance art, except they were playing in concert halls."
"They have changed a couple of things," noted McCluskey.
"It's noticeable that Radioactivity has now become an anti-radioactivity song. And Ralf is now singing in Japanese. We thought they'd changed some of the words to Man Machine – made it slightly more sinister and negative.
"Because the music is so highly conceptual they are able to mutate and twist it. They're not going to play the exact same song with the same riff and the same lyrics, they can vary it and it's quite an interesting concept," he said.
"For us it was incredible to hear both comet melodies live. This is what's incredible about this series of concerts. They are going to play tracks that they have never played live before. The Autobahn album – trimmed down – is not very long, so the rest of it was essentially their highlights, their greatest hits."
Humphreys added: "They are one of the most important bands for popular music.
"People say the Beatles were the most important band to change popular music but I think Kraftwerk were. Their DNA has permeated the blood of bands since then. There's parts of Kraftwerk in all the popular music today."
Original article can be found here >>
A sneak preview from the new upcoming album from the Swedish EBM act Code 64
Accelerate (Radio Edit)
Accelerate (Apoptygma Berzerk vs Ok Minus Remix)
Sd Sequence
Accelerate (Henrick Bäckström Remix)
Love Sees No Colour
The British new wave pioneers take a scenic drive through a futuristic utopia.
OMD let's us know via their FB page:
We are delighted to announce our new album English Electric. It will be released on April 8th on CD, deluxe CD+DVD, heavyweight vinyl LP, collectors' tin boxset as well as digitally.
The tracklist is as follows:
Please Remain Seated
Metroland
Night Café
The Future Will Be Silent
Helen of Troy
Our System
Kissing The Machine
Decimal
Stay With Me
Dresden
Atomic Ranch
Final Song
The first single will be Metroland, released 25th March. The video for Decimal is attached to this post.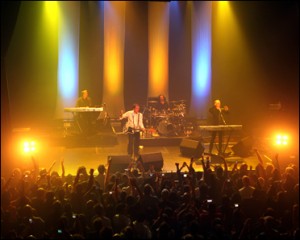 Orchestral Manoeuvres in the Dark have posted an update on the recording progress for their new upcoming studio album "English Electric".
Here's what singer Andy McCluskey had to say: "After a few weeks concentrating on rehearsals and concerts, we shall be focussing exclusively on spending September and October finishing English Electric. Many of the tracks are ready to mix and 3 need vocals finally recording."
OMD's previous (11th) studio album, "History of Modern", was released on 20 September 2010 selling well over 100,000 copies in Europe. McCluskey also appeared at a round table panel discussion on electronic music recently as part of EMI's 'Electrospective' campaign.
Mojo ask Daniel Miller, Andy McCluskey, Martyn Ware, Mark Jones, Trevor Jackson, Matthew Herbert and Bill Brewster their thoughts on electronic music.
Visit: http://www.electrospective.com
You may also check out Andy's favorite tracks on Spotify:
http://youtu.be/L9qDXmFOJWQ
2011-11-29 – RTVE (Spain) – Siglo 21
Siglo 21 – VCMG – 29/11/11 29 nov 2011 VCMG son Vince Clarke (Erasure) y Martin Gore (Depeche Mode). Se han reencontrado para este proyecto que presentamos ya en Siglo 21. También la música del Professor Angel Sound, RM Humbert y Kludge, entre otras novedades. En Contenedores de Arte, Display Canarias.
VCMG's Spock premiered in full on the Spanish radio station RTVE: http://www.rtve.es/alacarta/audios/siglo-21/siglo-21-vcmg-29-11-11/1260920/
In the middle of the podcast you can listen to the track.
NEWS ON THE STREET:
Both Depeche mode and OMD has announced that new albums are on their way. OMD has already confirmed that they have begun work on their next release, to be called "English Electric". Depeche Mode, on the other hand, is scheduled to meet in January to discuss the next album, with recording provisionally set to start in March.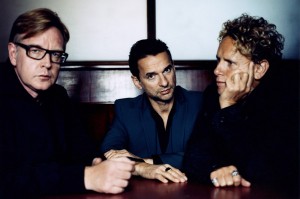 Time for yet another synth-pop pioneer to enter the front stage, here at Stereoklang. I had the pleasure to talk to none other then Andy McCluskey, 50% of the legendary act Orchestral Manoeuvres in the Dark, OMD for short. Few other acts have had such an influential role in the development of the electronic pop music scene, with classic hits like Maid of Orleans, Enola Gay, Messages to name but a few. I wanted to ask Andy all about OMDs re-emergence on the music scene, their work in the studio, past and present, and of course their most recent album "History of Modern".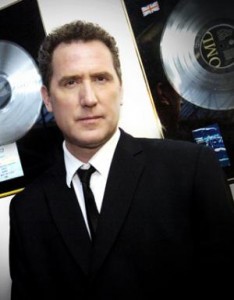 Looking back
For those growing up in the late 70's and 80's, OMD was as well-known to "synthpoppers" as any of the other leading acts at that time, i.e. Kraftwerk, Depeche Mode, Tears for Fears, Gary Numan, Yazoo to name but a few. I asked Andy how it all started. He lets us know that he and Paul started composing music when they were about 16, basically making music with what they had at hand (consider this was mid 1970s really primitive in other words). Andy was asked to join the band that Paul was involved in, but pretty quickly realized that they had much more in common and decided to go on their own. So in the very early days, what was later to become OMD, it all started as a pure hobby. Back in Liverpool it is easy to picture two young guys at home listening to Kraftwerk and dreaming of success. It was also in Liverpool that their first real gig came about, at a club called Eric's. It was also at Eric's that they saw other bands that were thinking along the same lines, like The Normal (featuring Daniel Miller) that made Andy and Paul realize that what they were doing had relevance on the music scene.
Steelberry Clones – "where did the band name come from?" Andy – "we were assigned to do a one off event and we really wanted to come up with the most preposterous name they could ever think of – Orchestral Manoeuvres in the Dark – having absolutely know meaning whatsoever". "There were no master plan!".
Biggest milestone
With a career covering decades I certainly thought that Andy would think of any of their great concerts or when any of their now legendary albums like the poetic "Architecture and Morality", ecstatic "Junk Culture" or "Dazzle Ships" hit the shelves, selling millions of copies, being the obvious choice. But no, Andy tells me that the biggest milestone for him was when he, in his own hands, was holding their first ever 7" vinyl single "Electricity". "This was a record by Paul and I!", Andy says. This must truly have been a magic moment, as a any teenager at that time with a passion for music would browse through the import boxes in your local record shop as a weaken treat, finding rare issues of cool acts, imagine then to find your own piece of work.
With the single in hand, gigs started to come and OMD played as warm up act to Joy Division. Then Gary Numan, who had just bought their single Electricity asked if they would like to perform with him. The following year OMD themselves were the main attraction. Andy also remembers that this was also the first time, when performing with Joy Division, that they saw a real Pollard Syndrum in live action. The Pollard Syndrum was one of the first electronic drums and was capable of many different sounds. The sound favored by most recording artists was a sine wave that pitch-bends down, most famously heard at the beginning of "Good Times Roll", the opening track of the Cars' 1978 debut album.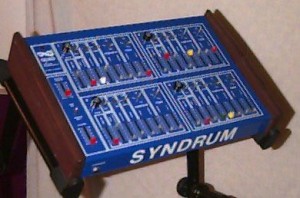 History of Modern
"History of Modern" represents a highly anticipated come back from one of the most influential electronic pop acts to date. Skeptics were questioning if they could re-invent themselves and why are they doing a retro-flirt. I kindly asked Andy about the retro-flirt and although Andy was not so keen on the term retro in relation to the new album he admits that if going back to your roots and re-discover that unique and distinctive OMD sound, "then yes let us call it retro". For Paul and Andy it was really important to get that "voice" of OMD back, that sound they left behind. "We spoke with our own authentic sound", Andy says.
Starting to work on the new album it was important to OMD that it shouldn't be a copy; they needed to have new and fresh ideas. According to Andy "there are too many bands of our generation that do not have anything more to say."
Read the full interview here >>