March 26, 2010 · Posted in
Uncategorized
·
Comments Off

on Finally Roland has picked up the charm of the 1950s
In this great promotional video you cannot but smile, who wouldn´t want to buy this, LOL
http://www.youtube.com/watch?v=qeUI02gkTiQ&feature=player_embedded
Who says keyboardists need to hide behind their gear? Liberate yourself and roam free with the Lucina AX-09 Synthesizer. Lucina is compact, lightweight, and loaded with great sounds, all easily selectable with the onboard Category buttons. Plug in a USB stick and add backing tracks to your performances with the Audio Player function, or plug in an MP3/CD player and jam along with your favorite songs. This ultra-light synth is designed to fit all musicians — even kids. Its super easy to use yet it packs a heavyweight musical punch with its stellar sounds and expressive controls.
Let´s go retro: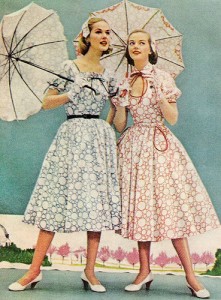 March 20, 2008 · Posted in
Electronic Music
·
Comments Off

on Demo: old school reunion

old school reunion
Web site/MySpace : oldschoolreunion.blogspot.com / myspace.com/oldschoolreunion
Contact info: banthedrummer@hotmail.co.uk
Music production tool/s:Logic pro, garage band
old school reunion is really what I would call old school electro hip hop and to my best judgment they are doing a good job doing so as well

I think it is very refreshing to here how "osr" so successfully incorporate the traditional sounds of the 80's and 90's into their songs, which is not very common in today´s hip hop sounds. However, what disturbs me a little is that the drums does not really stand out in the mix – you do not get that really juicy damped sound of the bass drums, they feel a little to sterile
Conclusively, I like the vocals and the overall sound scape that "osr" has put into their mix, but I would give a little more love to the drum loops, both in terms of choice of sounds and its variation over the mix, some sounds does not feel as they belong their.
Worth listening to: Definitly, if you're into hip hop
March 5, 2008 · Posted in
Electronic Music
·
Comments Off

on Promote your music here?
Today this blog has approxiamtely 500-700 readers per day and over 25.000 unique visitors.
Are you making/producing your own music within the field of electro, electronic music, synthpop, bitpop/chip music, EBM and the like and want others to listen to what you do and get quality reviews on it.
Then take the opportunity to e-mail me your MP3's and I will post them here on this site and allow myself and others to give you feedback on your work and promote them to a wide audience of music lovers who enjoy the same type of music and are using the same tools, whether it be software or hardware based.
In the e-mail make sure to include:
Band name
Web site/MySpace
Image of your self/band logo/cover art
Contact info (will not be published on the blog, unless you want me to)
Music production tool/s you have used
NOTE: In your e-mail you need to state that you own the copyrights to the posted material and that it is not material that is owned by a third party. Simply stated you have made it yourself.
Promotion:
1. If we really like what you do we will post it as a blog entry on the first page
2. There will be an exclusive demo room where all songs will be listed
3. There will be RSS feeds and a listing of the latest entries in the sidebar of the blog on the first page
So why hesitate go on and send me your music

C=iao