SidTracker64 is a new chiptune studio, complete with classic synth elements from the Commodore 64's SID sound chip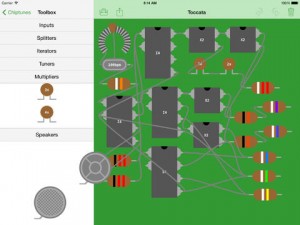 Chiptunes lets you make retro music the way it should be made – with chips! Build your circuit to lay down drum beats, basslines, and tunes.
Chiptunes Pro has all the features that can be unlocked in Chiptunes and will include all future updates.
The Reality Chipmusic Love Industry is six songs about Hope, Death, Sci-Fi, Businessmen, Cooking and Reality Television. It was written by Lydia Marsala and James Therrien aka BR1GHT PR1MATE, and recorded by Carl Peczynski at OxygenStar Power studios. It was produced by James Therrien, with additional vocal production assistance by Carl Peczynski, and mastered by Sean Sinclair.
Sounds like Yazoo on Gameboy if you ask me!


The fifth Blip Festival will take place May 19-21, 2011 at Eyebeam.
The lineup of featured artists is:
* A.M.U
* Anamanaguchi
* BEASTMODE
* Bit Shifter
* Chipzel
* cTrix
* exileFaker
* Henry Homesweet
* M7Kenji
* NNNNNNNNNN
* NO CARRIER
* Noisewaves
* Nullsleep
* Party Time! Hexcellent!
* Peter Swimm
* Stagediver
* Talk To Animals
* Ten Thousand Free Men & Their Families
* Tristan Perich
* Ultrasyd
* visualicious
* Wet Mango
* Zen Albatross
* Plus More TBA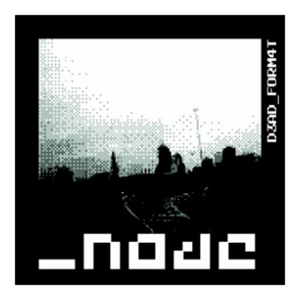 more information including digital downloads, source code, and information about _node may be found here.
album comes with sleeve, booklet, and sticker. all cartridges are tested and working.
_node is giving proceeds from the album to the electronic frontier foundation.
this is a music album on NES cartridge format by _node.
New MIDIo firmware from VBLANK!
Prototype test video of my new MIDIo Visual board firmware: "VidByter"

This is a new swappable firmware for my DIY MIDIo kit that works with Mac/Win/Linux to capture live video and send it over a USB/Serial cable where it is pushed directly onto the video ram space of a circa 1977 Chip8 RCA "Pixie Video" emulator. The Pixie hardware was found on the COSMAC VIP and several RCA based video "PONG" consoles such as the RCA STUDIO II.
Fresh new material from well known Amiga posses Ephidrena and Darklite!
Running on AGA Amigas (not sure which spec, I haven't tried this in my 030 yet)  this demo got the first position at the oldschool competition in Solskogen 2010 party in Norway.
The demo mixes a cool video capture technique with really nice flat-surface 3D graphics and an acid soundtrack by Response. The code was by well known scener LOADERROR.
It's impossible to explore 8-bit music videos without at least dabbling in the world of chiptunes — music crafted in the style of, and often with the same computer hardware of, old-school games. Chiptune songstress Leeni's clip for "Underworld" plays like a videogame stage show. Stick around for the eye-popping pixel light show towards the end.
Wired Mag has chosen the top chiptune videos
If you weren't able to make it for the Datapop 3.0 festival in Austin, March 16-17, here's some video clips of the action:
Datapop 3.0 – Je Deviens DJ en 3 Jours from BLT / IDM on Vimeo.
Blip Festival 2009
With this year's event a scant month away, NYC chip collective 8bitpeoples and non-profit arts and cultural organization The Tank have at last announced a (partial) lineup for the 2009 Blip Festival. Now entering its fourth year, Blip Festival is a lo-fi digital extravaganza boasting daytime workshops, visual art installations, film screenings and, of course, three nights of amazing live chip music. Running Thursday, December 17th through Saturday, December 19th at the Bell House in the Gowanus area of Brooklyn, this year's performers include:
Bit Shifter
Chromix
Disasterpeace
Failotron
Fighter X
The Hunters
I, Cactus
The J. Arthur Keenes Band
Je Deviens DJ En Trois Jours
Leeni
Little-Scale
Nullsleep
Rainbowdragoneyes
Also confirmed is a stellar selection of digital visualists who'll be projecting their work live:
Enso
JYK
Outpt
Paris
Vblank
Whether you're a fan of the uncomplicated design aesthetics of the Commodore 64, the pixilated elegance of NES-era graphics or a lover of Game Boy music, Blip Festival 2009 is for you. The world's longest running event of its kind, this year's fest once again promises to be easily accessible to hardcore fans and novices alike, not to mention a friendly, all-ages experience that GeekDads can share with their brood.
Festival passes and single-night tickets are currently available, and interested parties are also advised to visit the event's Kickstarter campaign page to help bridge the funding gap. Exclusive rewards are up for grabs to eligible supporters, so don't delay!