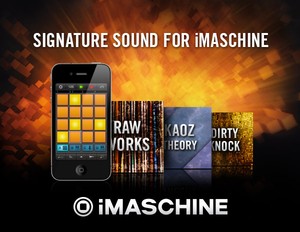 Native Instruments has recently released RAW WORKS, a signature iMASCHINE Expansion created by in-demand producer Nottz.
RAW WORKS is the third in a growing series of signature Artist Expansions exclusive to iMASCHINE – a complete, portable groove sketchpad for iPad and iPhone. Other Expansions in the series include sound packs from acclaimed DJ/producers Kerri Chandler and DJ Godfather.

RAW WORKS delivers five projects and five kits of Nottz's signature sound exclusively to iMASCHINE. Renowned for his work with Busta Rhymes, Snoop Dogg, Kanye West, and J Dilla, Nottz is known for his authentic, old school production style. For this Expansion, Nottz sampled live sessions with his own musicians, then handpicked sounds from the recordings to create a set of gritty drum sounds and melodic phrases. The Expansion's deep, raw basslines were processed with Nottz's sampling expertise, delivering a key component of the producer's signature sound.

KAOZ THEORY brings the unmistakable sound of Kerri Chandler to iMASCHINE – the deep, grooving house style that has made him one of the most respected artists on the underground scene for over 20 years. The Expansion contains a total of six kits, two instruments and two full projects. The three Drum Kits are made up of dirty, analog kicks, snares, hats, and claps. A Melodic Kit provides the trademark Chandler synth chords while two Special Kits deliver basses, vocal samples, synth stabs and keys. iMASCHINE users can also access two instruments and two full iMASCHINE projects created by Chandler himself – fully-conceived musical material available only in this iMASCHINE Expansion.

DIRTY KNOCK was created by DJ Godfather – the Detroit DJ, producer, label owner, and founding father of ghetto tech/Detroit bass. The genre combines elements of techno, house, Miami bass and turntablism, and has in turn influenced juke and trap music. Four projects and five kits deliver an array of rough basslines, analog sound effects, dirty drums, high synth stabs, rumbling 808s, and tight snares true to DJ Godfather's signature sound. The additional melodic kit comprises one shot beeps and sweeps for giving tracks an added nuanced flair.

All samples provided come in uncompressed .WAV format (16-bit 44.1kHz) and have been processed and tweaked for immediate use. Tracks created with iMASCHINE Artist Expansions can also be exported to MASCHINE and MASCHINE MIKRO for additional editing and finalization.
The full range of iMASCHINE Artist Expansions can be purchased in the iMASCHINE In-App store for $0.99 USD / 0.89 EUR each. iMASCHINE costs $4.99 USD / 4.49 EUR.
Learn how Maschine elevates the game of five Japanese beatmasters in this exclusive video. http://www.native-instruments.com/mas…
Beat warrior DJ Baku, performance duo Hifana, Fukuoka's talented Olive Oil, the international touring Kaito, and five-time DMC world champion Kireek all use Maschine to elevate their productions.
Tiesto – Take Me (kktp Remix) – with NI Maschine Mikro Mk2 and Ableton Live 9
Leap Motion and Geco Test
Left/Right, Up/Down motion was mapped to CC 1, 20 and 21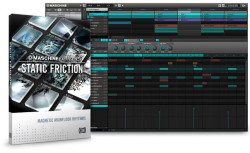 Native Instruments has released Static Friction a new 'tech house' expansion pack for Maschine.
The Expansion features 33 drum kits loaded with new kicks, snares, hi-hats, and claps, as well as seven Special Kits containing analog spring reverb samples, Ride and Snare kits optimized for live performance, and additional Spoken and Radio Voice Kits for additional textures.
New Massive presets provide basses, leads, pads, and effects for added variety.
Static Friction is available for Maschine and Maschine Mikro. A compact version is also available for iMaschine.
Static Friction is available at the NI Online Shop for US $49 / 49 Euro. An iMaschine version is available in the in-app store for US $0.99 / 0,89 Euro.
Equipment used in this video:
Ableton Live 9, NI Maschine Mikro Mk2, Elektron Analog Four
Khantipol Kasemsant has shared this video from his studio, details below:
Curious (with Analog Four, Waldorf Rocket, NI Maschine)
The Octatrack was used as an effect processor for Waldorf Rocket.
Midi was sequenced with Ableton Live 9
http://www.bluewatervst.com/reaktor-a…
With all the sonic firepower REAKTOR has to offer in the sound creation department, it can be easy to forget all of the stunning effects that it includes in addition. In this tutorial, we explore three useful applications for REAKTOR FX inside MASCHINE.
Electro minimalist Carl Craig explores NIs Maschine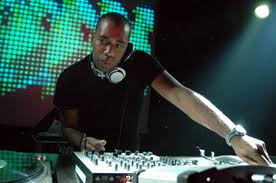 Visionary producer Carl Craig talks about how he uses Maschine to create remixes on the fly when performing live. More Maschine: http://www.native-instruments.com/mas…
We caught up with Carl in Amsterdam to talk in depth about his Maschine production techniques. Watch him in action performing his "69″ techno classic "My Machines" live with Maschine at the center of his setup.
Learn why the world's beat elite have made Maschine their tool of choice. http://www.native-instruments.com/mas…
The reasons are clear: Customize the Maschine hardware. Build grooves in record time. Pro time-stretching on board. Color tag all your sounds. Browse and load any Komplete Instrument and Effect directly from the hardware. And to top it all, the renowned Maschine workflow.
Sunday Night (Elektron Analog Four and NI Maschine Mikro Mk2)
Wiked Delusion (Elektron Analog 4 – Arturia Minibrute – Maschine)