Equipment used in this video:
Ableton Live 9, NI Maschine Mikro Mk2, Elektron Analog Four
Khantipol Kasemsant has shared this video from his studio, details below:
Curious (with Analog Four, Waldorf Rocket, NI Maschine)
The Octatrack was used as an effect processor for Waldorf Rocket.
Midi was sequenced with Ableton Live 9
http://www.bluewatervst.com/reaktor-a…
With all the sonic firepower REAKTOR has to offer in the sound creation department, it can be easy to forget all of the stunning effects that it includes in addition. In this tutorial, we explore three useful applications for REAKTOR FX inside MASCHINE.
Electro minimalist Carl Craig explores NIs Maschine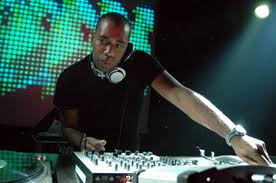 Visionary producer Carl Craig talks about how he uses Maschine to create remixes on the fly when performing live. More Maschine: http://www.native-instruments.com/mas…
We caught up with Carl in Amsterdam to talk in depth about his Maschine production techniques. Watch him in action performing his "69" techno classic "My Machines" live with Maschine at the center of his setup.
Learn why the world's beat elite have made Maschine their tool of choice. http://www.native-instruments.com/mas…
The reasons are clear: Customize the Maschine hardware. Build grooves in record time. Pro time-stretching on board. Color tag all your sounds. Browse and load any Komplete Instrument and Effect directly from the hardware. And to top it all, the renowned Maschine workflow.
Sunday Night (Elektron Analog Four and NI Maschine Mikro Mk2)
Wiked Delusion (Elektron Analog 4 – Arturia Minibrute – Maschine)
Elektron Analog Four + Arturia Minibrute + NI Maschine Mikro Mk2
Recorded into Ableton Live 9
A mellow house/techno track created in Ableton Live using MASCHINE and REAKTOR's Metaphysical Function, Gaugear, and MONARK.
This synth jam stars the Analog 4 by Elektron and features the Pittsburgh Modular Foundation synth. The A4 controls the PMF as track 4, by setting the OSC to Ext input.
The PMF is influenced by the built in LFO of the A4 to get some cool wobble effect.
Drums: Maschine.
Effects: Ableton Live.
Here is a demo Jordan Passmore recorded of the Elektron Analog Four, Native Instruments Maschine MK2, and Arturia Minibrute. The A4 is doing the bassline and main melody, the Minibrute is doing the filtered clicks and Maschine is doing the drums. The Minibrute is being ran through a phaser, analog delay, analog chorus, then finally through the A4. The A4 is only affecting the gating (VCA trig) of the passed thru audio.
Some evening fun with the new Richard Divine soundpack for the Elektron Analog Four. As you can see, Chris also used a MeeBlip, a small modular, and the Maschine. All sequencing done on the Maschine and Analog Four.