No external effects! Recorded with Ableton Live
This video explains how modules are installed and removed from the Kilpatrick Format system. The unique chassis design makes rearranging modules quick and easy. You will also learn how to power a module outside the chassis for calibration purposes.
C7: C-shaped cabinet – first try out just after finishing this eurorack enclosure
more info at: http://www.creativegallery.nl/
MAKE SOMETHING THAT MAKES MUSIC
littleBits and Korg have demystified a traditional analog synthesizer, making it super easy for novices and experts alike to create music.
LEARN MORE:
English: http://littlebits.cc/
Japanese:http://jp.littlebits.com/
Instructions at http://littlebits.cc/projects/light-u…
Be the life of the party or create your own with this light-up jacket!
littleBits makes an open source library of electronic modules that snap together with magnets for prototyping, learning, and fun. Find out more at littleBits.cc
First in a series of 12 videos during the month of December. Each video's music started with a different foundation of Modular Sounds. This video began as an exploration of wavetables. Sound and Video by Raul Pena.
A multi-part segment of improvised patching. "The Intermission Patch" is aptly named due to it acting as an intermission during the regularly scheduled Doepfer A144 series. Stay tuned for a completed version later this month. For now some patching. Sound and Video by Raul Pena.
Recreate metallic sounds with the envelope!
littleBits makes an expanding library of modular electronics that snap together with magnets. Bits modules are just the beginning. Combine them with craft materials, building sets, and other toys to electrify your life. Find out more at littleBits.com
"Hello my name is Solvent and I enjoy making spontaneous aggro eurorack jams like this. This was all sequenced with an MFB Urzwerg, with 3 channels of CV going into the Modcan: Mix CV, Filter CV, and the key to what you are hearing here, the Delay CV.
Other modules used: Flight Of Harmony IMP, Intellijel Dual ADSR + uVCA, Frequency Central Vogue VCF, Blue Lantern Asteroid BD, hexinverter.net batteryACID (I Dream Of Wires edition)"
Brief write up on Solvent: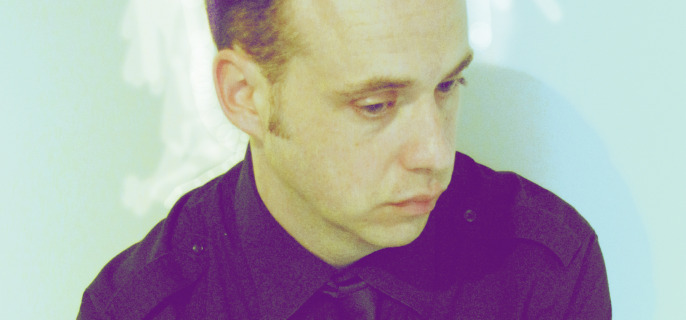 For over a decade, Jason Amm's work as Solvent has neatly defied categorization. His music is too sweetly melodic for techno or acid, his compositions too fiendishly detailed for synth-pop. He was too steeped in the sounds of the '80s to participate in the incipient IDM scene; he was briefly lumped in with the short-lived electroclash movement, only to outlive it; he's played "minimal wave" parties and goth clubs, indie-rock shows and techno all-nighters. But even as words fail in the face of Solvent's music, its pleasures are anything but elusive.
Today, Zimbabwe-born Jason Amm lives in Toronto, ON, where he spends his time obsessively grappling with an outsized collection of vintage analog synthesizers, samplers, and sequencers. Solvent first materialized in 1997 with a string of singles and full-lengths (1998's Solvent, 1999's Solvently One Listens) on Amm's own Suction Records, the Toronto-based
label he founded with Lowfish's Gregory DeRocher. The watershed release Solvent City (2001) on Berlin-based Morr Music introduced Amm's sound to a wider audience, and Apples & Synthesizers (2004) marked Solvent's move to Ghostly International. Along with notable remixes of artists including Soft Cell, Alter Ego, and Adult., Solvent tracks have appeared on high-profile DJ mixes and seminal compilations.
Solvent's most recent record on Ghostly International, 2010?s Subject to Shift, marks a turn for the darker as Amm embraces his love of the abrasive sounds of acid and industrial. And while a sinister tone or two now dances among Solvent's sparkling hooks and bright streaks of synthesizer, and while Amm's music drifts even further from accepted genre-specific reference points, Solvent's sound has only deepened. After more than ten years of composing love songs for robots, Amm sounds like nothing more than himself. (via Ghostly)
4MS Rotating Clock Divider and Make Noise Maths with a Synthesizers.com Q960 controlling the Fall rate of the Maths channel 4. CH4 is the trigger for the RCD and the CH1 of Maths is using a trigger from a Moon 554 Octal Clock Divider to ping the Rotate input of the RCD once every 32 beats of the RCD.
The RCD outputs 2, 3, 4 and 6 are to the pitched vco voices. The pitch data is from a Q119 sequencer and an STG Soundlabs Voltage Mini Store.
Another vco is using the SUM of the Maths through a quantizer for the arpeggiated voice.
Other delays and dividers are timed from the channels off the RCD