August 14, 2015 · Posted in
Uncategorized
·
Comments Off

on Reaper 5.0 is here – all the details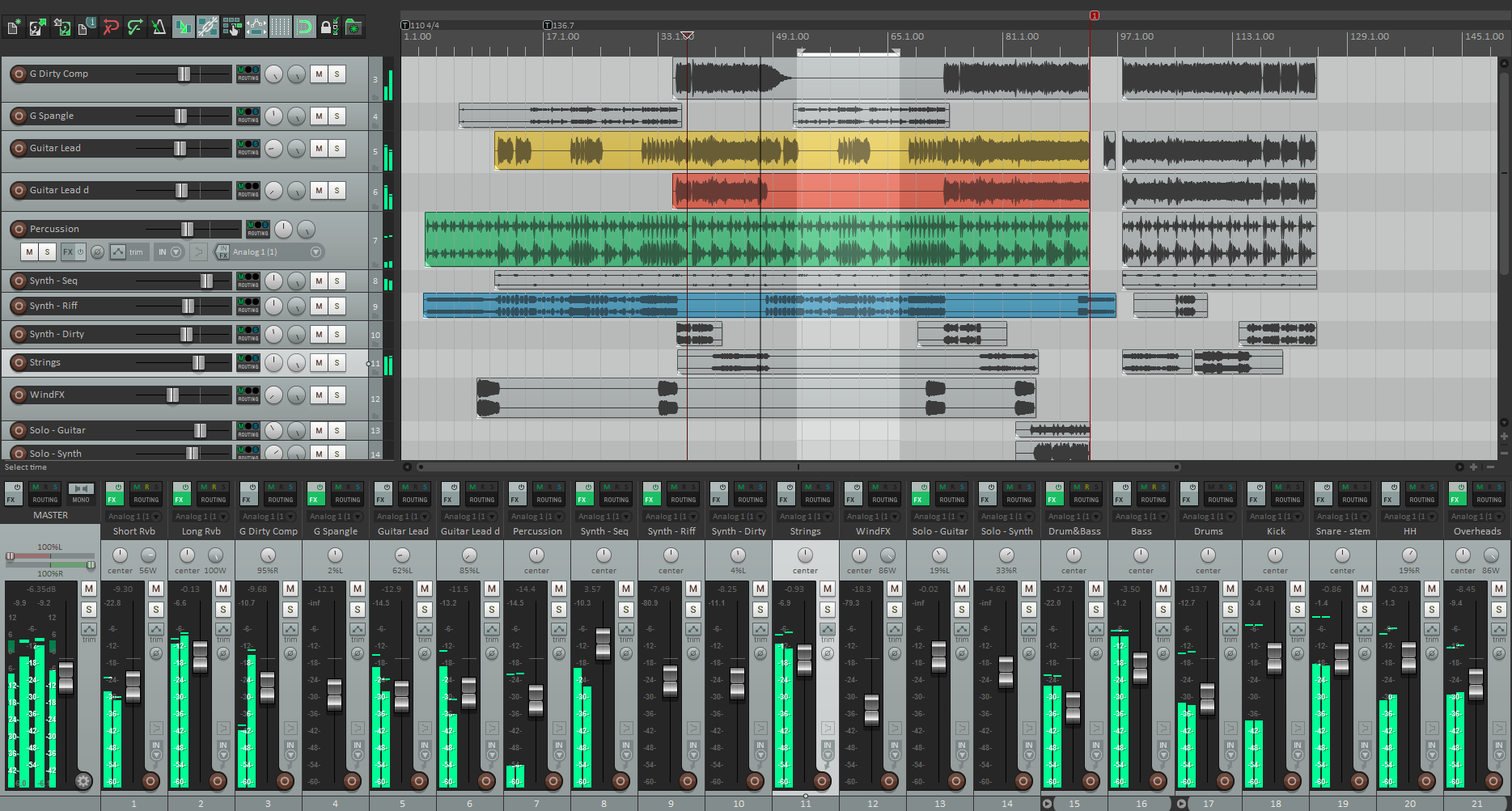 Cockos has released version 5.0 of Reaper, containing many under-the-hood optimizations and improvements.
REAPER is a complete digital audio production application for Windows and OS X, offering a full multitrack audio and MIDI recording, editing, processing, mixing and mastering toolset.

REAPER supports a vast range of hardware, digital formats and plugins, and can be comprehensively extended, scripted and modified.
Changes in Reaper 5.0
FX: VST3 support, sample-accurate automation for VST3 and JSFX, FX browser improvements.
ReaScript: API and scripting improvements, including a built-in development environment for creating and debugging scripts in LUA, EEL, or Python. Create anything from simple macros, to complex new functionality.
Control grouping: Flexible, automatable VCA control. Link groups of track controls together at any point in the signal flow.
Video: Many improvements to video support and performance, including real-time programmable track and item effect processing.
FX parameter automation: Full automation and MIDI/OSC learn support for per-take FX, improved FX envelope and modulation management via the Project Bay, increased automation recording speed.
And more: New GUI layouts, Media Explorer improvements, metronome beat patterns, Opus support, MIDI note-off editing, new volume envelope modes, new actions and API functions, and many other fixes and improvements.
Reaper 5 is available for purchase for $60 USD (discounted license) / $225 USD (commercial license).
November 7, 2012 · Posted in
Uncategorized
·
Comments Off

on Tutorial: How To Use Reaper's "ReaComp" Compressor Plugin
ReaComp is REAPER's compression effect. In this quick tip Ken Theriot uses ReaComp on a vocal track and demonstrates how to make the most of it.
August 8, 2011 · Posted in
Uncategorized
·
Comments Off

on Tutorial using screen set in Reaper 4
There's a large amount of new features in Reaper 4. Here's a tutorial how to use the new screen set feature adapting the layout to your way of working. Pretty impressive I'd say!
August 7, 2011 · Posted in
Uncategorized
·
Comments Off

on How to set up UAD-1 with Reaper
Here's a nice deep tutorial on how to set up and use the UAD card with Reaper.
August 5, 2011 · Posted in
Uncategorized
·
Comments Off

on The highly acclaimed Reaper 4 DAW is out
One of our absolute favorite DAWs here at Steelberry Clones has been thoroughly upgraded in its 4th incarnation. So, Cockos Software have just released REAPER in its latest version 4.  REAPER 4 is not a radically new experience from REAPER 3, but adds a number of useful new features, ease of use improvements, and even more of that legendary REAPER customizability.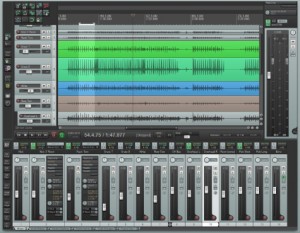 Here is the new stuff:
– Tweak, correct, and mangle audio with pitch envelopes, which can be applied to individual media items.
– Create fully automated surround mixes with multichannel track metering and the highly flexible ReaSurround plug-in. Apply rotations, transformations, and diffusions, and even automate the positions of the speakers themselves.
– Batch rendering wildcards provide sound designers with unprecedented flexibility when generating sound files in bulk.
– Manage project media and FX with the Project Bay, where you can collect, organize, and edit a list of resources that you are using, or might use, for different types of projects.
More Customizable
Arrange REAPER's windows and toolbars in multiple dockers, redefine your mouse behavior with mouse modifiers, and use the new WALTER layout template engine to create flexible custom layouts for track/transport/mixer GUI elements.
Ease of Use
– They've added dozens of small improvements to help speed your REAPER workflow.
– Take comping is more predictable, with takes remaining aligned by recording pass, even after splitting and deleting errors.
– Previewing and inserting media is easier, because you can highlight, loop, and insert subsections of media files.
– Switch between different MIDI clips more easily in the MIDI editor. Pool MIDI items so that editing one item edits all pooled copies. Define scales and chords for quickly painting runs and arpeggios.
August 1, 2011 · Posted in
Uncategorized
·
Comments Off

on Reaper 4 is coming!
In alignement with Cockos' open development strategy the documentation for Reaper 4 is already released, ahead of the release of the software. The Up and Running, a REAPER User Guide either as free download of as printed book. There's also the advanced guide REAPER 4 Unleashed: Unlock Your Inner REAPER which is priced at modest $6.59!
As release candidate 4 came yesterday it's a fair assumption Reaper 4 is coming this week, or even today!
December 28, 2010 · Posted in
Uncategorized
·
Comments Off

on Sidechain compression in Ableton and Reaper
Here is a great tool for mixing your songs, especially when there are sound or frequency conflicts. This saves you from having to do ridiculous amounts of volume automation.
This tutorial covers how to use side-chain compression in Reaper using a free VST synth (Crystal) and Reapers built-in compressor (ReaComp). It specifically covers:
– The routing needed to side-chain compress
– How to adjust your compressor for the desired effect
You can download Crystal at greenoak.com/crystal/
November 18, 2010 · Posted in
Uncategorized
·
Comments Off

on Cockos has updated REAPER to version 3.73.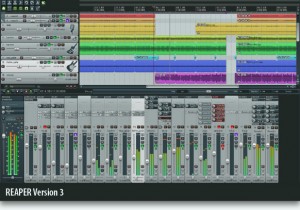 Changes:
AU:

Fixed some AUs going blank when floating/unfloating the window (thanks, Camel Audio).
Avoid opening bridges to scan for plug-ins (keep cached copy — hit F5 in fx browser to force rescan).

Envelopes:

Fixed editing of first envelope point.
When hiding pre-fx volume/pan envelopes, values are no longer applied to main volume/pan.

Mixer:

Fixed positioning when adding first visible track icon or removing last icon.
Fixed resize of hidden extended mixer components with track icon visible.

Theming:

Drag and drop of .ReaperThemeZip (or .zip with theme files) files to REAPER's arrange now installs the theme.
Fixed stretch configuration for some theme button images.

API: added GetCurrentProjectInLoadSave() for context when loading project-specific extension state.
Batch file converter: fixed dropping files on OSX.
Configuration import/export: preliminary support for importing/exporting .ReaperConfigZip, accessible via action or preferences/general.
Items: show take numbers for items without take names.
MIDI editor: fixed marquee including too many items when zoomed very far in.
Ripple editing: fixed ripple on first track when pasting/inserting multiple items.
SMPTE LTC sync: leave framerate blank to use project framerate setting (default for new projects).
Tooltips: fixed a bug that would cause some pan envelope tooltips to display incorrectly.
Update arrange view periodically while bringing media online: Update arrange view periodically while bringing media online.
September 18, 2010 · Posted in
Uncategorized
·
Comments Off

on Fresh Reaper introduction
REAPER is a powerful Windows application for multi-track recording and editing of audio.
cockos.com/reaper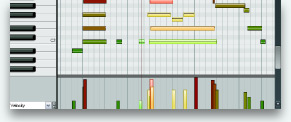 All-New MIDI
Edit multiple MIDI items or tracks together in a single editor. Customize how the MIDI editor shows you looped items, tempo changes, even synchronize the editor contents with the arrange view so everything stays lined up with the project as you move windows around. Edit MIDI inline in the arrange view. Add MIDI track controls to any track, in front of sends, or anywhere else. Explode MIDI items by channel or pitch. Improved MIDI import and export, hardware MIDI timing calibration, full sysex support, and tons of other improvements.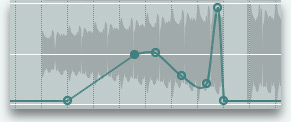 Overhauled Automation
Expand automation into lanes for editing, and collapse envelopes back into a single track for storage. Use dedicated automation faders for relative trim. Automation and fine parameter control are now much easier to get to: move a knob and click a button to create a new envelope. Manage automation recording modes by track or globally. Use stepped envelopes for detent knobs or bezier curves for easy transitions. Use the new intelligent automation thinning slider to turn dense clusters of automation points into smooth gestures.
July 25, 2010 · Posted in
Uncategorized
·
Comments Off

on Reaper explained
Long time Pro Tools die hard and the man who has shown thousands of people around the world how to harness the power of Pro Tools has recently released the brilliant REAPER explained series with Groove 3.
Kenny says 'This isn't a sales pitch. I really believe that Reaper is hands down the best composing and editing DAW out there. It's just different enough from the others, that a lot of people try it and just go back to their previous DAW. The learning curve is surprisingly steep for such a simple program.
But the beauty of it is that once you get past that initial step, you're golden. It's fast. Simple. And you're hooked. I know I am. Editing in any other DAW (not mentioning names) is brutal for me now.'
Check out the videos here and try a copy of REAPER here.