Matthieu Brucher has announced the release of ATKSidechainCompressor, a free dual channel compressor with side chain plug-in for Windows and Mac.
I'm happy to announce the release of a side-chain stereo compressor based on the Audio Toolkit. It is available on Windows and OS X (min. 10.8) in different formats.

This stereo compressor can work on two channels, left/right or middle/side, possibly in linked mode (only one set of parameters), and can be set up to mix the input signal with the compressed signal (serial/parallel compression). The side chain channels can be used to steer the gain stage (the same setup will be used, right/left or middle/side).
The plug-in is available for download for Windows and Mac (VST/AU).
Enter the Giveaway – http://synchroarts.us7.list-manage.co…
Setting up the VocALign plugin from Synchroarts. http://www.synchroarts.com/

SKnote has launched the C165a, a circuit modeled emulation of a VCA compressor with internal peak limiter.
C165a has been developed by measuring and testing a classic VCA compressor with a great sound and very simple to use. Its features have been extended including sidechain filters, a sample-aligned parallel mixing control and a limiter switch.
C165a features
Mono/stereo.
Auto mode for easy compression, punch and smooth sustain.
4x oversampling for nice saturation.
Internal sidechain equalizer (low, mid and high bands).
Internal limiter with controlled distortion (for more punch, peak control or creative drive – switchable).
Sample aligned internal parallel compression.
Knee meter (leds) and in/out/compression meter.
Simple 3D interface.
From transparent compression to extreme punch, sustain and creative distortion.
The plugin is available for Windows and Mac (32/64bit, VST/AU/RTAS), priced at $29.99 USD.
More info: http://bit.ly/TAa0ze
"In this latest episode of Matt Shadetek's Secret Knowledge series, our beloved Logic Pro course designer / instructor demonstrates how to use the side chain inputs in Apple's Logic ES2 synthesizer to achieve creative modulation of a basic synth sound."
One technique for doing side-chain compression on the Electribes using Ableton Live.
"Just wanted to share with you all my technique for doing side-chain compression on Electribes by running them thru Ableton Live. I use a combination of Audio and MIDI routing for a quick and easy effect."
Ableton Live sidechaining tutorial part 2: Auto Filter. Ableton's compressor, gate, and auto filter all have side chaining capabilities. In this second part of a three part series, AfroDJMac will show how the sidechaining function on the Auto Filter works.
Music created with AfroDJMac's Premium Ableton Live Pack: http://afrodjmac.spinshop.com
In this series, Berkleemusic.com facilitator Loudon Stearns covers five ways tracks can interact with audio effects using Ableton Live. The first installment, Sidechain Compression, shows how a compressor can be used to create an interaction between a synth and an acoustic bass part. The Post FX and Post mixer routing points are examined as well as compressor specifics.
The Second installment, Sidechain Autofilter, shows how Autofilter can be used to give an automatic interaction between two tracks.
More info here:
http://www.berkleemusic.com/school/course/advanced-music-production-with-able…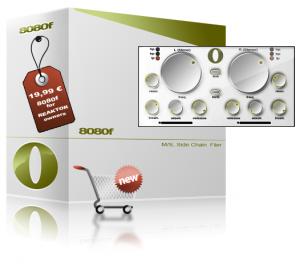 http://youtu.be/vXFjivNt50k
In addition to the lgendary vintage character sound, the Vintage Compressors have been updated with a sidechain input, for the well-known 'pumping' sound of modern club music. The VC 76, VC 2A and VC 160 are painstakingly accurate emulations of three of the most heavily-used compressors in studio history. Each has its own unmistakable sound, and thanks to added sidechaining and parallel compression.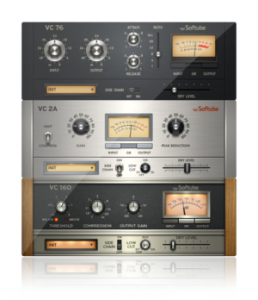 More info:
Each of the three compressors has its own unique character and specific advantages:
VC 76: Workhorse compressor with a fast attack. Great presence, punchy, clear high end. Good for drums, vocals or stereo limiting.
Find out more…
VC 2A: Smooth compressor with a silky, natural sound. Great on vocals, bass, pads and guitar.
Find out more…
VC 160: Classic compressor for added attack and a subtle drive. Especially good on kickdrum, snare, bass or guitar.
Find out more…
Here is a great tool for mixing your songs, especially when there are sound or frequency conflicts. This saves you from having to do ridiculous amounts of volume automation.
This tutorial covers how to use side-chain compression in Reaper using a free VST synth (Crystal) and Reapers built-in compressor (ReaComp). It specifically covers:
– The routing needed to side-chain compress
– How to adjust your compressor for the desired effect
You can download Crystal at greenoak.com/crystal/